This lemony za'atar chicken and hummus bowl with cucumber and herb salad makes a great quick and healthy lunch or dinner option!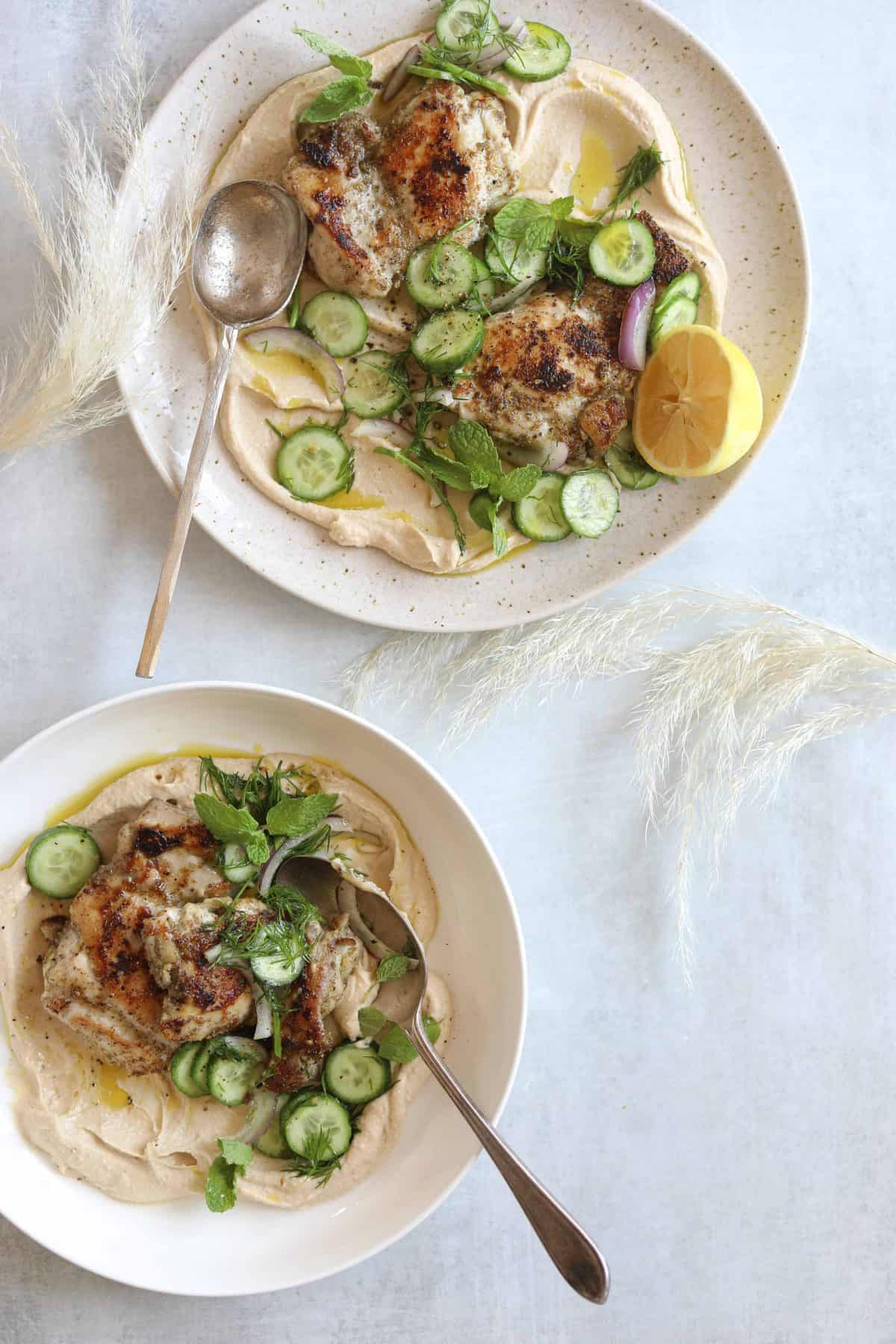 If you're looking for a quick, healthy and most importantly delicious lunch option you're in luck! These za'atar chicken and hummus bowls are just that! Store-bought hummus is the base for these zesty bowls, top that with pan-seared chicken thighs seasoned with za'atar spice then finish it off with a bright and lemony cucumber and herb salad. This recipe is great for meal prep too!
What is za'atar spice?
Za'atar is a middle eastern spice blend that varies greatly from region to region. It is typically a base of sumac, thyme, sesame, marjoram, or oregano. It can also contain salt, dill, and citrus zest. I usually have a couple of different jars of za'atar on my shelf at home I like to try different varieties!
---
---
Za'atar Chicken and Hummus Bowls Steps→
Chicken Thighs vs. Chicken Breast
I personally prefer chicken thighs, they stay so juicy and moist when cooking! That being said I know a lot of people like chicken breast so feel free to use whichever you prefer. Just adjust the cooking time as needed. Chicken should be cooked to 165 degrees.
---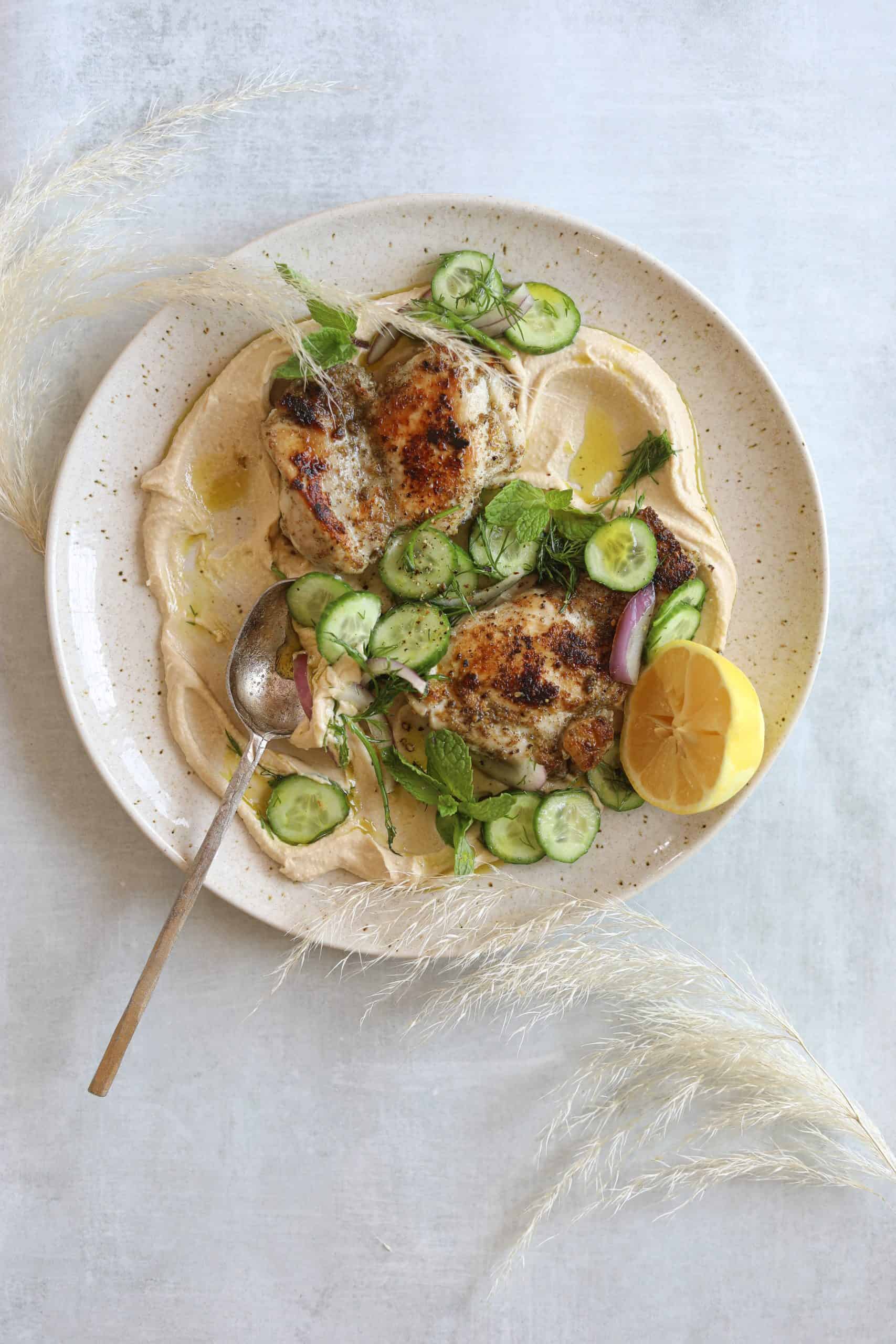 If you love Za'atar Chicken and Hummus Bowls, Check out more great recipes→