Five-Ingredient Creamy Goat Cheese and Sausage Ravioli
This quick and easy five-ingredient ravioli is super flavorful and packed with creamy goat cheese, Italian sausage and swiss chard!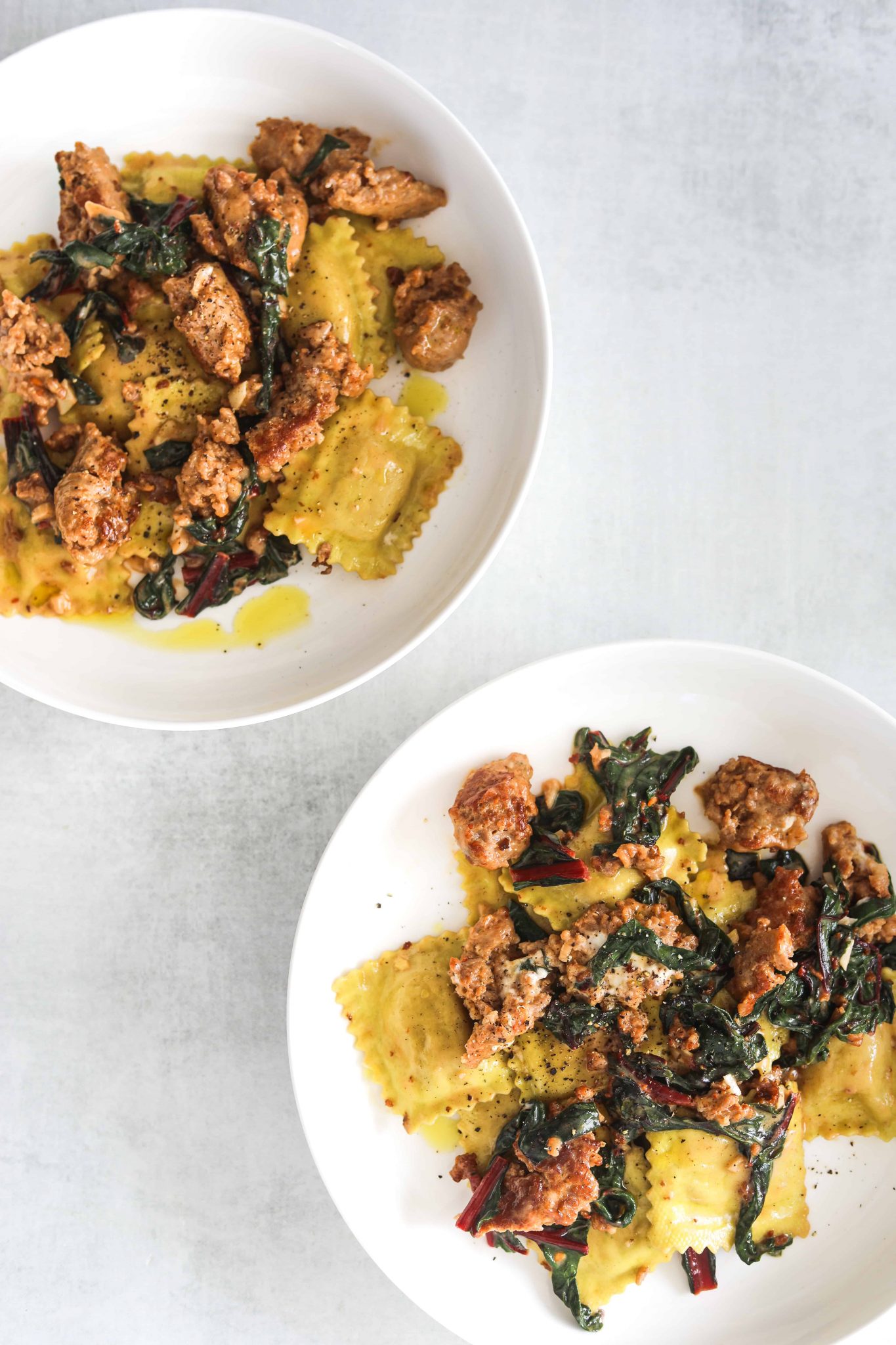 I swear you could serve this ravioli at a dinner party and no one would suspect it only contained five ingredients! For a long time, I've passed over the pre-made ravioli in the refrigerated section at the grocery store, for what reason I don't know. I finally decided to try one last week and they were delicious! There are so many different flavors, you can really choose any. There are even some great brands making gluten-free and dairy-free varieties and they're great too!
---
Creamy Goat Cheese and Sausage Ravioli Steps→
---
Recipe Variations→
Sausage: Feel free to use any type of sausage you like, mild, spicy, chicken, pork, turkey or even a vegan sausage! Soyrizo would be very tasty in this recipe!

Swiss Chard: This recipe was *almost* made completely from items purchased from Trader Joe's but sadly they don't carry swiss chard. That being said you could definitely substitute spinach or kale here if you needed to.

Goat Cheese: The goat cheese in this recipe, along with the pasta water creates a creamy sauce for the ravioli. If you want to change up the cheese you could do parmesan but it will have a slightly different effect on the final dish, but it will still be delicious, just not as creamy.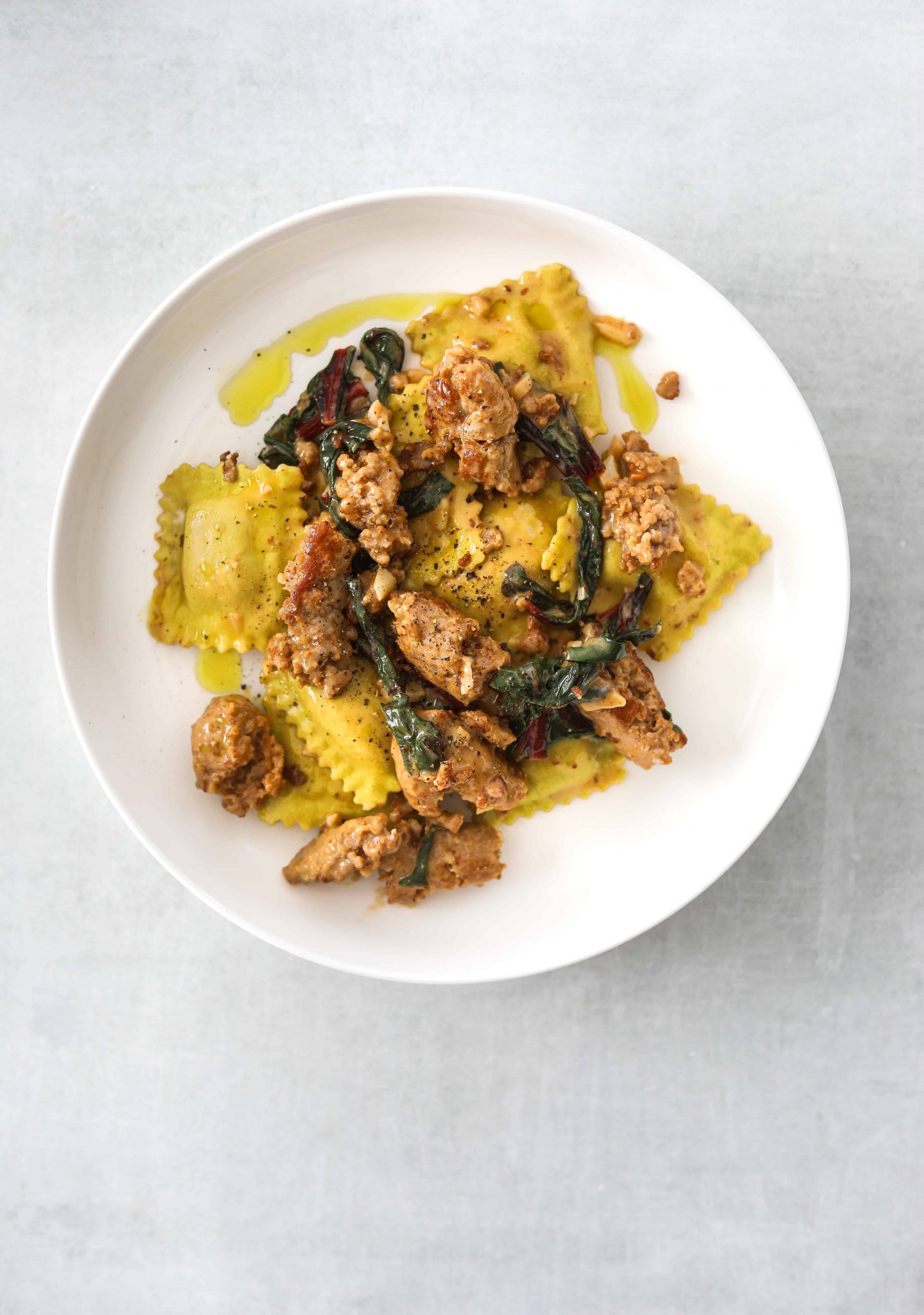 ---
If you love this recipe, Check out more great five-ingredient meals→