Marinating feta with lemon and olive oil is one of my favorite ways to upgrade an already delicious cheese! Serve this garlicky, lemony marinated cheese with grilled bread or toasted baguette for the perfect easy appetizer!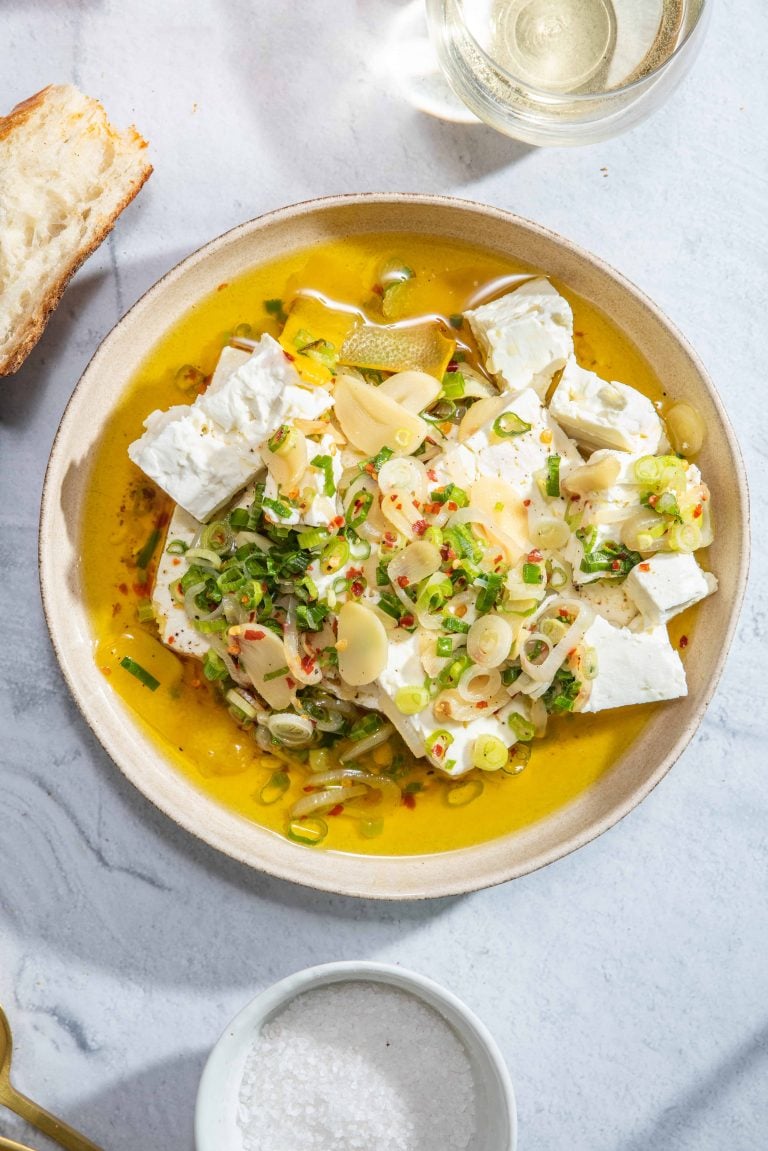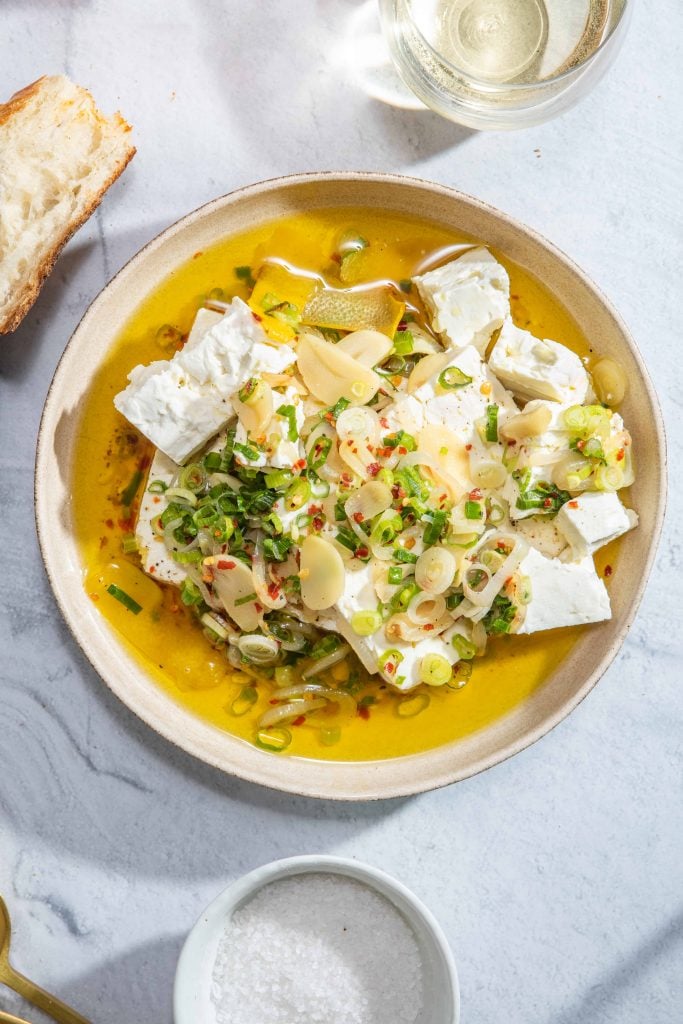 This creamy, garlicky marinated feta is the perfect appetizer to step up your dinner party game! It's great all on its own or as an addition to a charcuterie and cheese board. If you want to prep this recipe in advance you can totally do that. Store the prepped marinated feta in an airtight container in the refrigerator for up to 5 days. The olive oil will solidify so be sure to take it out of the refrigerator at least 30 minutes before you plan to serve it.
Recipe Steps:
Step One: Heat the olive oil in a small saucepan over medium heat. Add the garlic, shallot, black pepper, and red pepper flake and cook, stirring occasionally, until the garlic is pale golden and aromatic, about 2 minutes.

Step Two: Turn off the heat and allow the oil to cool down to room temperature, or until it's just slightly warm then stir in the scallions/parsley. Pour the infused olive oil over the feta cheese. Serve with grilled bread or a toasted baguette!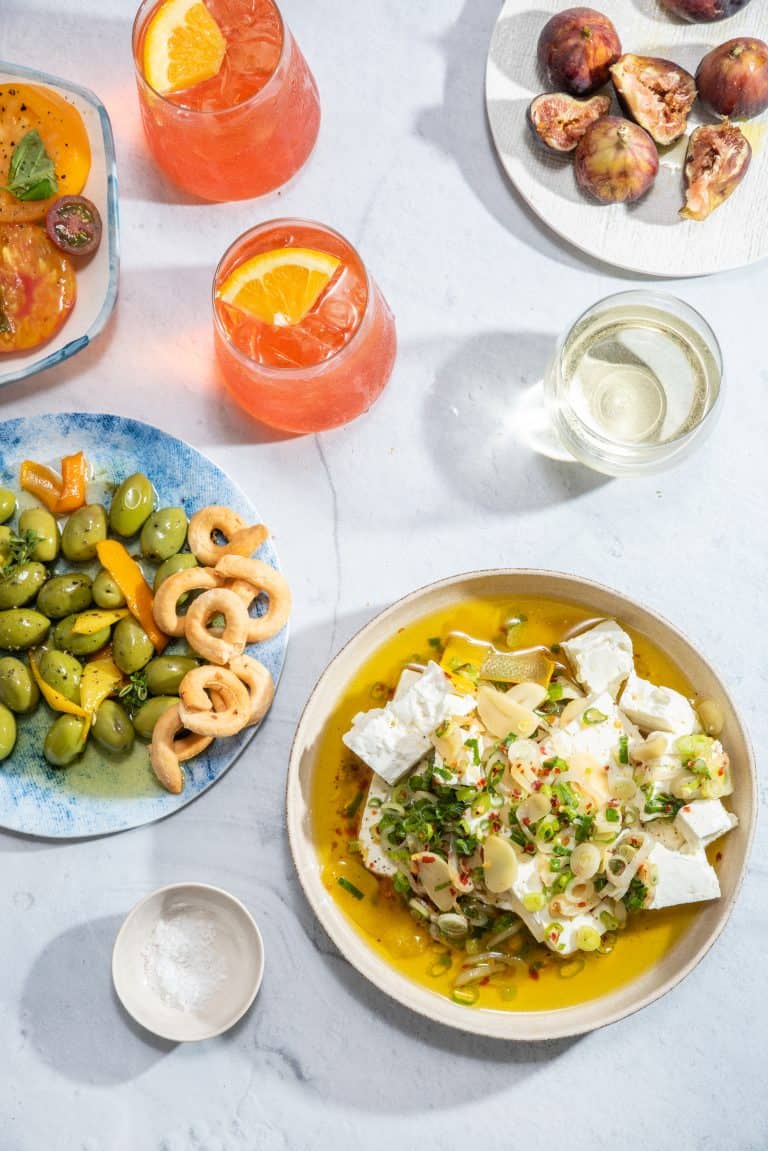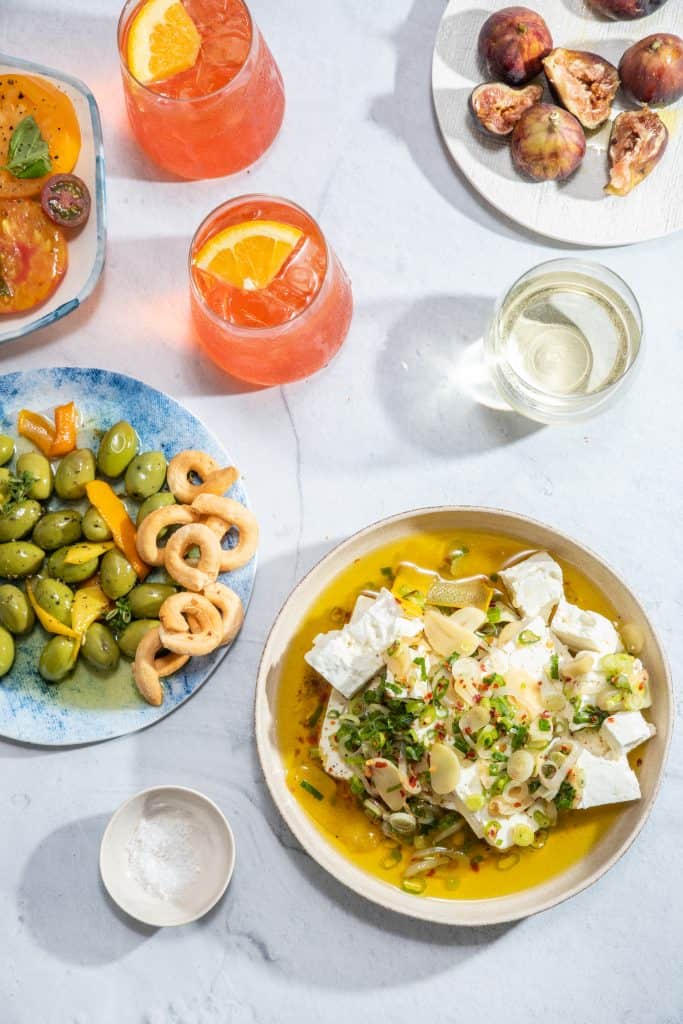 ---
Did you make this recipe?
Leave a review below, then snap a picture and tag me @craving_california and use #cravingcalifornia on Instagram so I can see it!
Check out more great recipes: