This recipe for one-pot baked chicken and orzo is packed with all my favorite Mediterranean flavors like lemon, olives, fresh oregano, and feta cheese!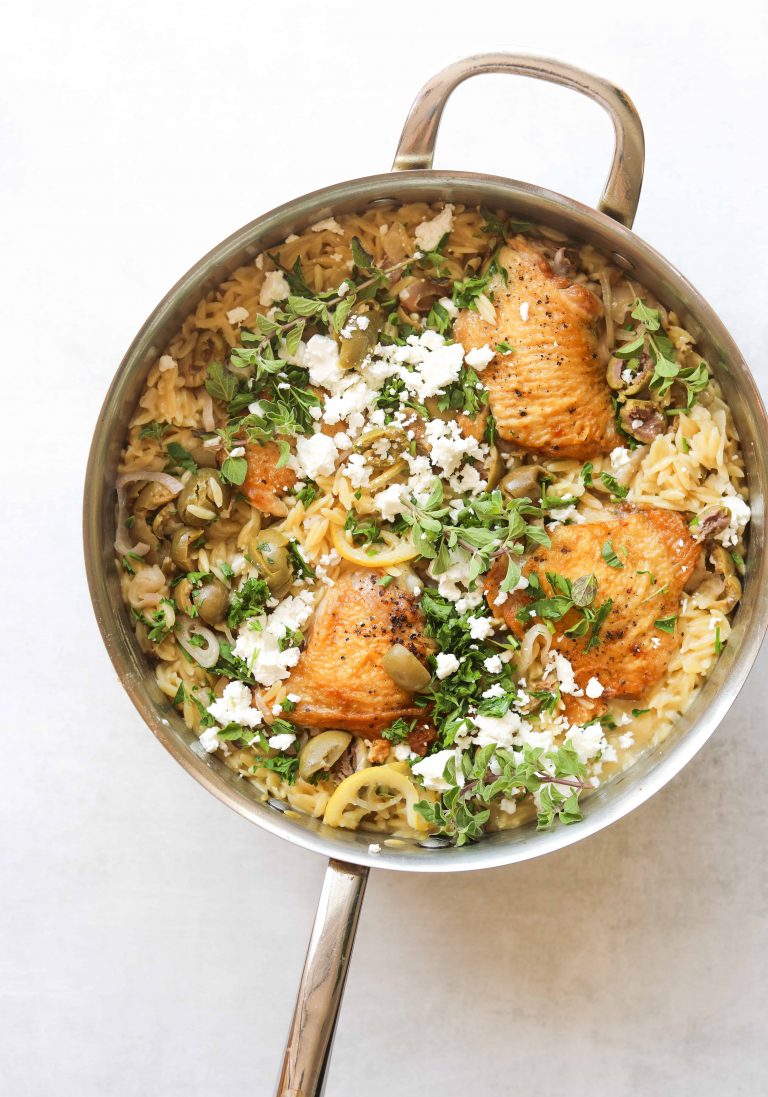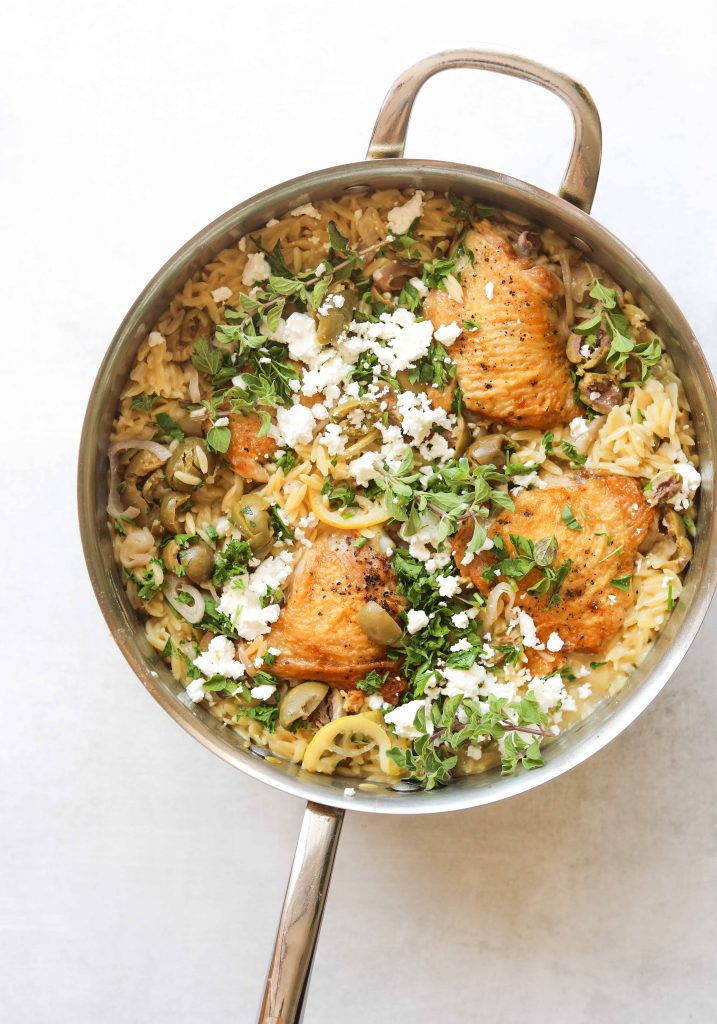 When I was first working on this recipe it crossed my mind that it may have too many ingredients. I usually try to keep things simple and minimal. But the thing is all of these flavors compliment each other so well that I couldn't eliminate a single one! So yes, there are a ton of ingredients in the recipe but that being said it's super simple to make and is cooked entirely in one pot! If you make this recipe once I promise you will want to make it again and again!
---
One-Pot Chicken with Orzo, Lemon, and Feta Step by Step→
Don't rush, it takes about ten to fifteen minutes on medium heat to achieve super crispy, golden brown skin.
The flavor is infused into the orzo right at the start by sauteing it in chicken fat, garlic, and shallot.
In the oven, the orzo will absorb the stock and wine resulting in a creamy, risotto-like consistency.
Add the feta and herbs at the end for a punch of freshness!
---
---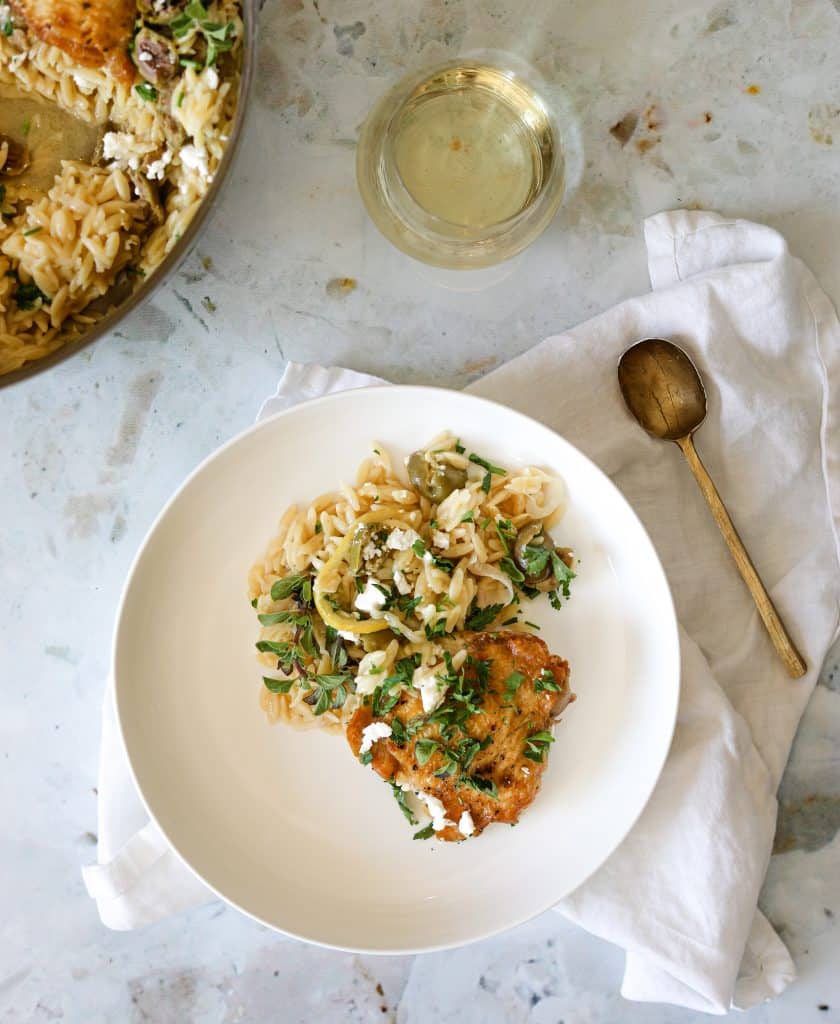 ---
If you love One-Pot Chicken with Orzo, Lemon, and Feta, Check out more great recipes →