These five-ingredient spicy pork and peanut noodles are going to light up your recipe repertoire! They're creamy, savory, and just slightly spicy!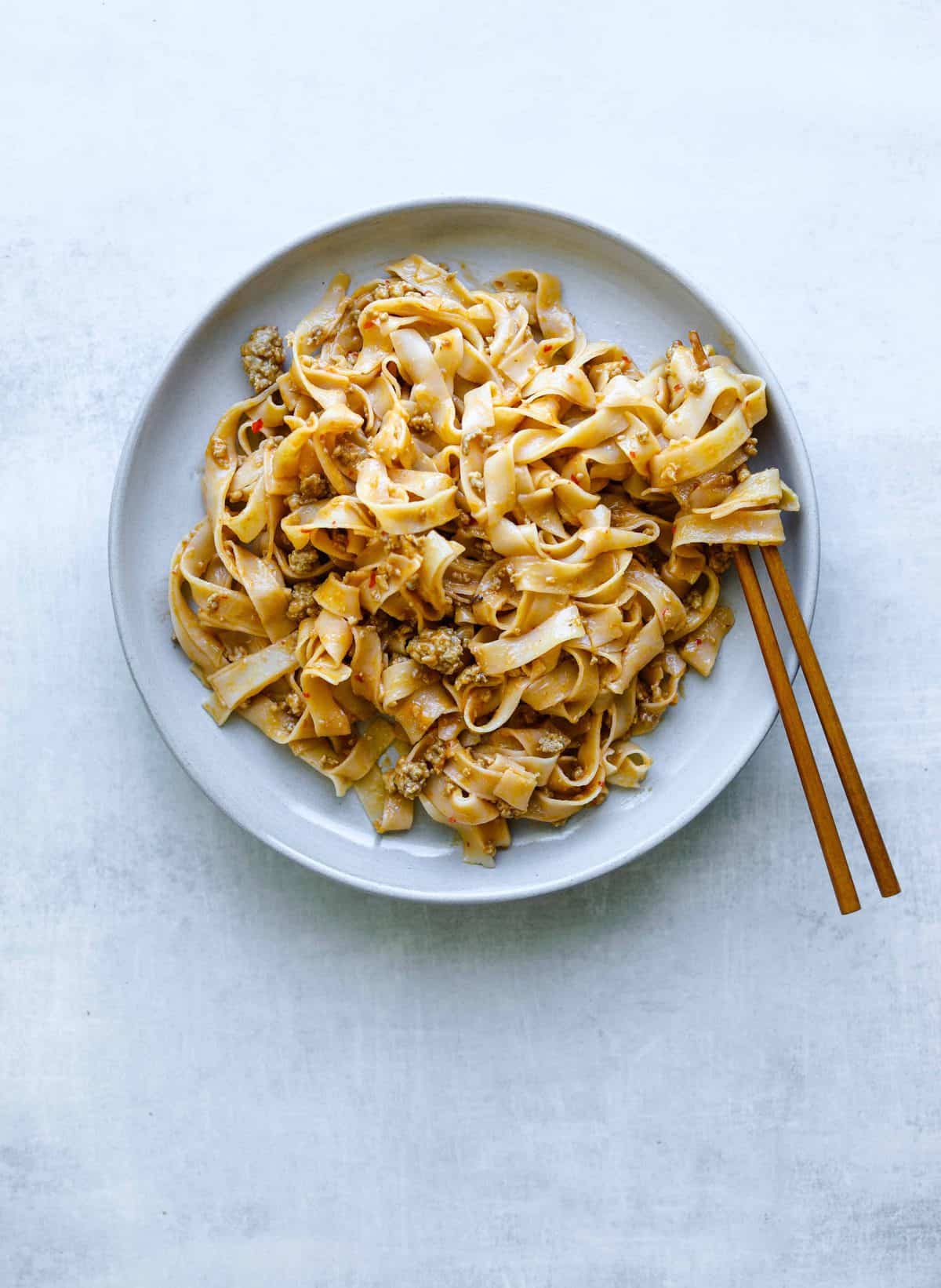 Spicy Pork and Peanut Noodles: Step by Step →
Step One: Bring a pot of water to a boil and cook the rice noodles according to the packages' instructions. Drain, toss with little oil to avoid clumping then set aside.

Step Two: To make the sauce whisk together the chili garlic sauce, hoisin, peanut butter, and water.
Step Three: Heat a saute pan over medium/high heat. Add a glug of oil to the pan along with the ground pork. Sauté the pork until crispy and golden brown—season with salt and pepper.
Step Four: Turn the heat to low, add the sauce, and cooked noodles to the pan. Gently stir all the ingredients together. If the mixture is too think and difficult to stir, add some water to the pan. The sauce should be creamy and evenly coat the noodles. Season with salt and pepper and serve immediately!
---
Five ingredient meals are wholesome down to earth recipes that focus on the quality of ingredients rather than quantity. These flavorful, unfussy meals are fun and easy to make.
Salt, pepper, and oil are fair game and therefore not considered one of the five ingredients!
If you love five-ingredient spicy pork and peanut noodles, check out more great noodle recipes →