This super-versatile lemon and basil vinaigrette is made with four simple ingredients and can be used as a salad dressing, marinade or sauce to be poured over roasted veggies, or grilled meat and fish!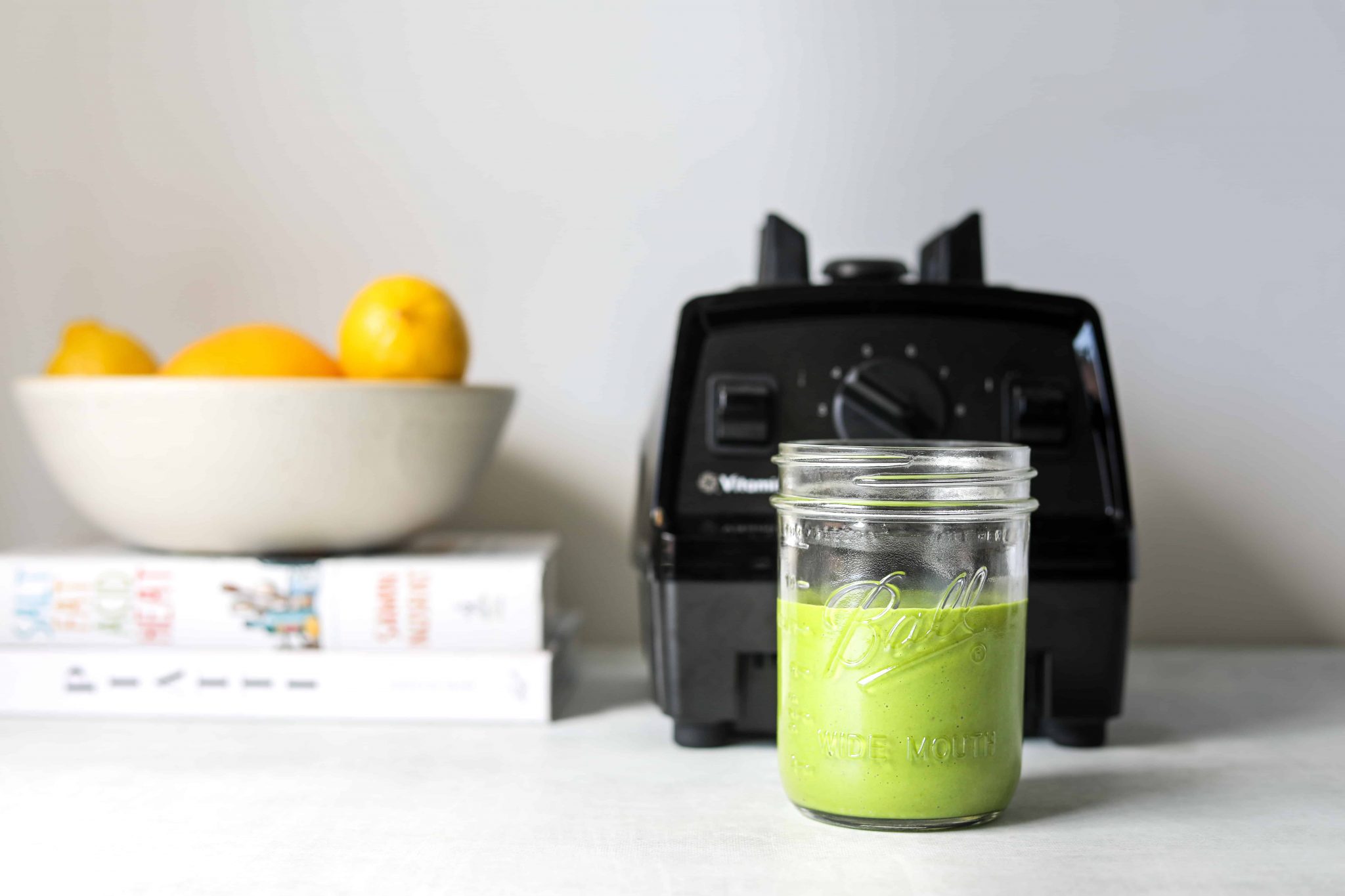 I can think of twenty ways to use this lemon basil vinaigrette right off the top of my head! It goes great with fresh summer tomatoes and burrata or roasted fish, or mixed with a little mayo and spread on a roast beef sandwich. The possibilities are endless which makes it a great recipe to have in your repertoire.
You can make this dressing in a blender or food processor, whichever is more comfortable. Lemon and basil vinaigrette can be made ahead of time and will last up to five days in the refrigerator. Store it in a mason jar with a tight-fitting lid. If the dressing separates, you can shake it to re-emulsify or put it back in the blender and pulse it a few times until thoroughly combined.
Recipe Steps:
1.Place all of the ingredients in a blender. Blend until smooth. Season the dressing with salt and pepper. Serve right away or store it in a glass jar with a lid in the refrigerator for up to five days. 
4 Ways to Use Lemon & Basil Vinaigrette:
Parchment Baked Cod
Green Panzanella with Snap Peas and Avocado
Spring Couscous Salad
Cauliflower Gnocchi with Corn & Tomatoes
Check out more great recipes: