This chilled noodle salad is packed with veggies, and tossed in a tangy Thai coconut-almond butter sauce! Oh, and it's vegan and gluten-free!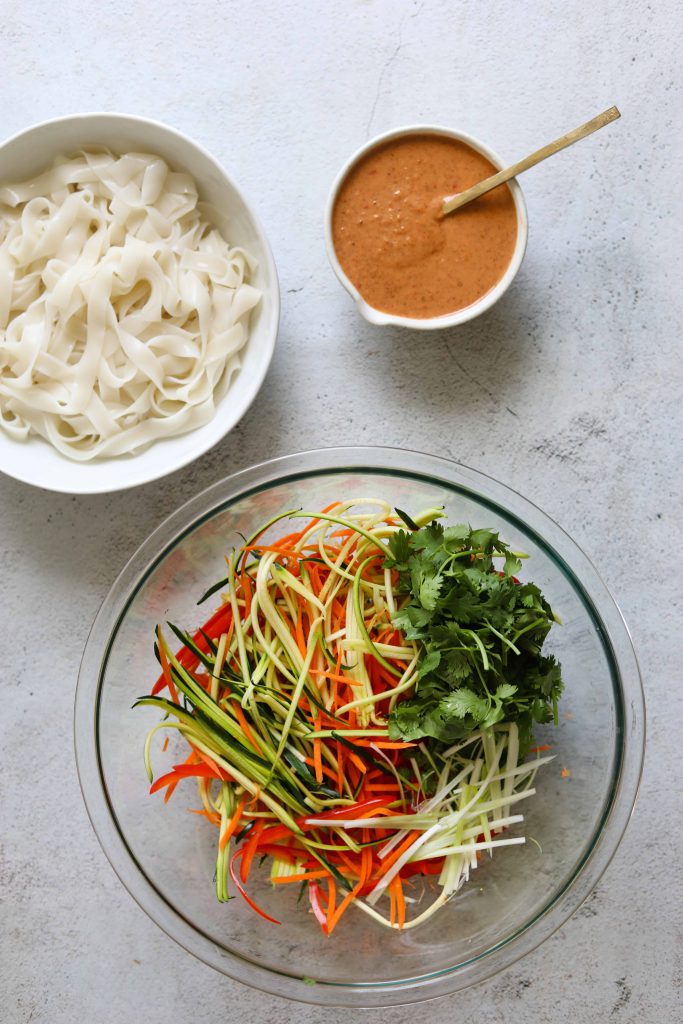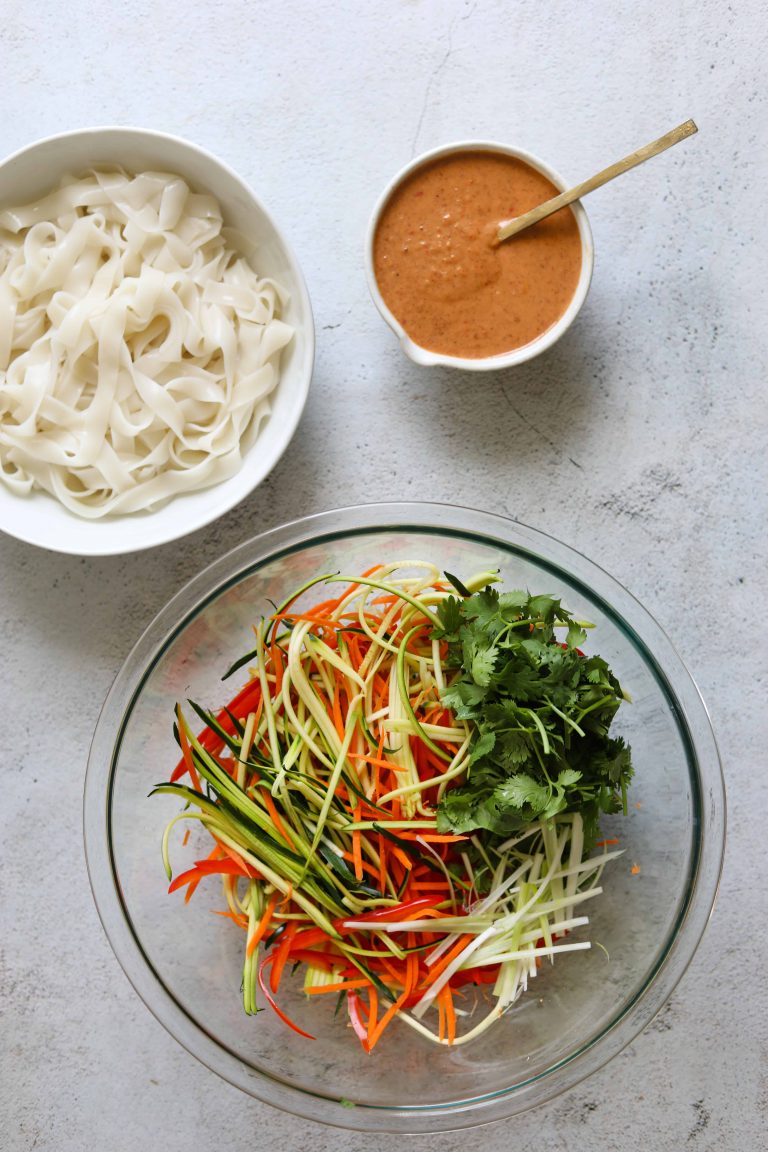 Creamy Coconut Thai Noodle Salad is perfect for lunch or dinner. It's packed with flavor and crunchy veggies. Adjust the spice level to your preference with extra sriracha or chopped jalapeno!

How to make Creamy Coconut Thai Noodle Salad:
I'm obsessed with my new julienne peeler. It's the easiest way I've found to create long, beautiful vegetable ribbons. Use this peeler on the carrots and zucchini! Alternatively, you can use a box grater or mandoline with a julienne attachment.

Whisk the dressing together in a bowl. This recipe will yield you some extra dressing that you can use to marinate shrimp, tofu or chicken if you want to add some protein to your salad.

Toss the noodles with the veggies, dressing, scallions, and cilantro. This salad keeps refrigerated for up to four days.
Ingredients in Creamy Coconut Thai Noodle Salad:
Salad:
-rice noodles
-red bell pepper
-zucchini
-carrots
-cilantro
-scallion

optional additions: tofu, chicken, shrimp, snap peas, snow peas, edamame, basil, mint, jalapeno

Dressing:

-almond butter: peanut butter works too
-full fat coconut milk
-lime juice
-honey or brown sugar
-soy sauce: use tamari or coconut aminos for gluten-free
-sriracha or chili garlic sauce
-garlic

This super simple dressing can be whisked together in a bowl.

---
---
---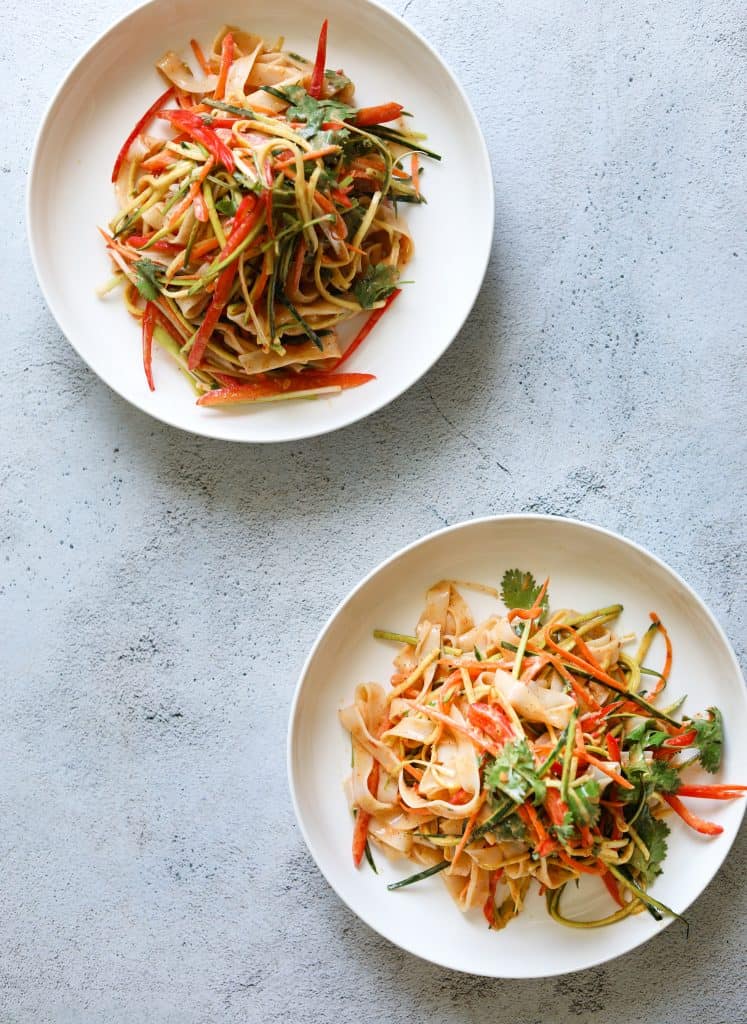 ---
If you love Creamy Coconut Thai Noodle Salad, check out more great recipes→