Creamy and cheesy pumpkin rigatoni topped with crispy fried sage leaves. This quick and easy fall pasta comes together in less than 30 minutes!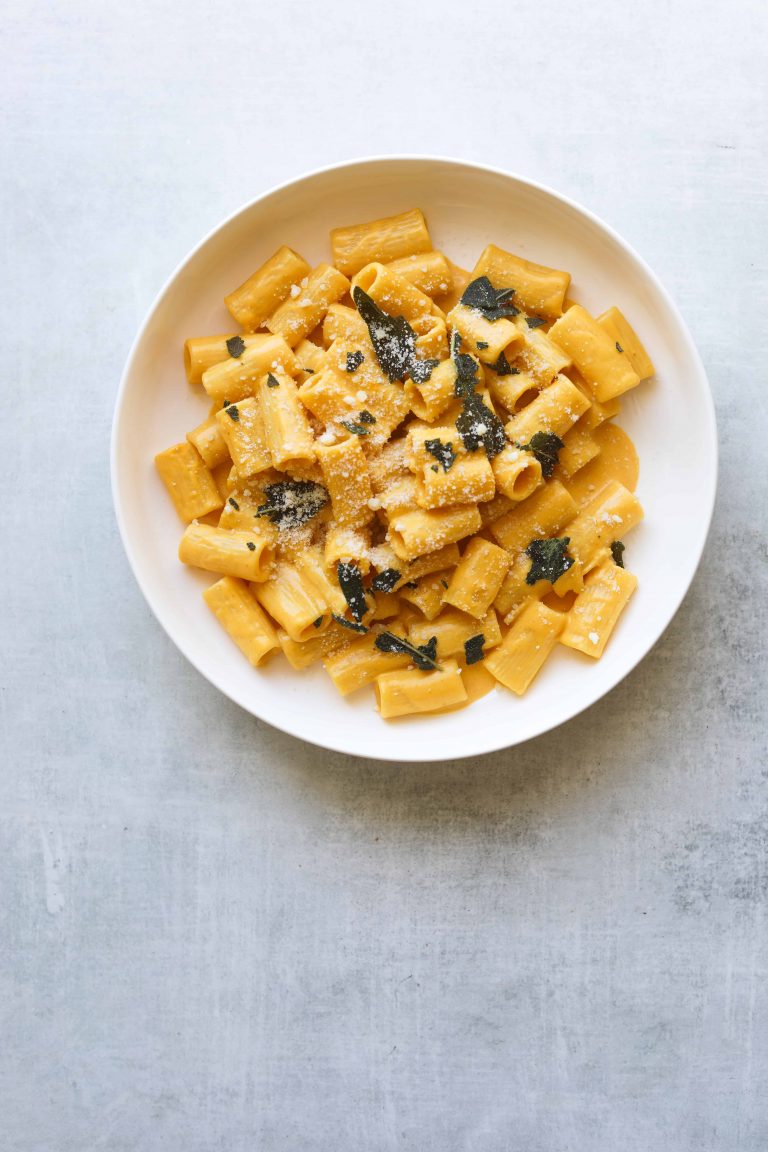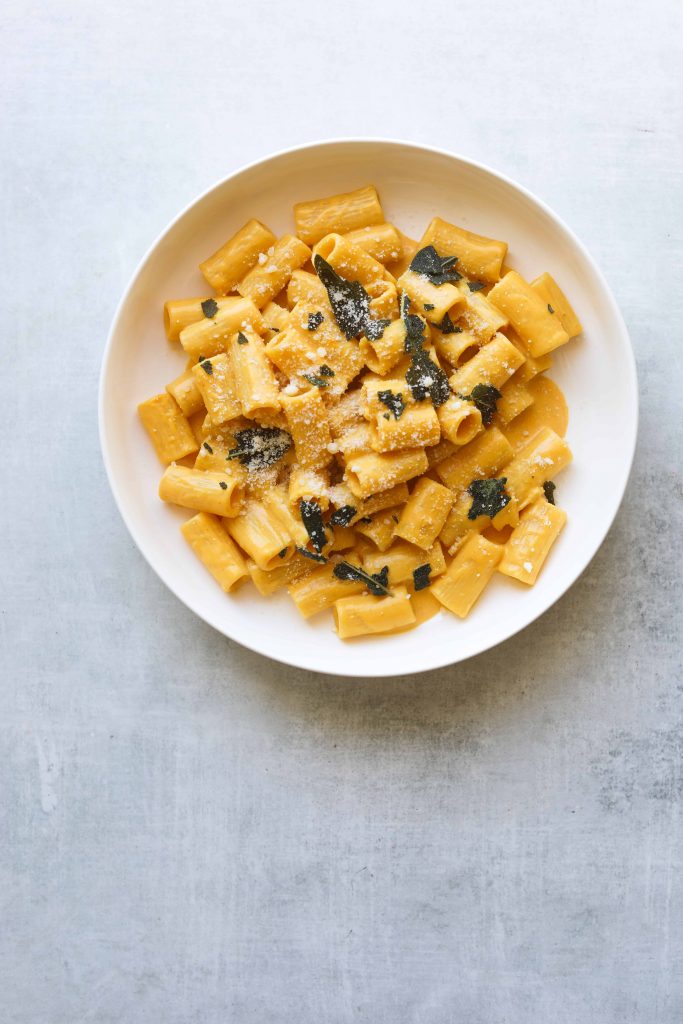 This pumpkin rigatoni is just as delicious as it is easy to make! My favorite part is the salty, crispy fried sage leaves sprinkled on top. If you don't care for sage you could use rosemary instead!

PUMPKIN RIGATONI WITH CRISPY SAGE Pairing suggestions→
Oven Roasted BBQ Salmon

Roasted Chicken
PUMPKIN RIGATONI WITH CRISPY SAGE Ingredients→
This sauce is so easy and comes together in about ten minutes!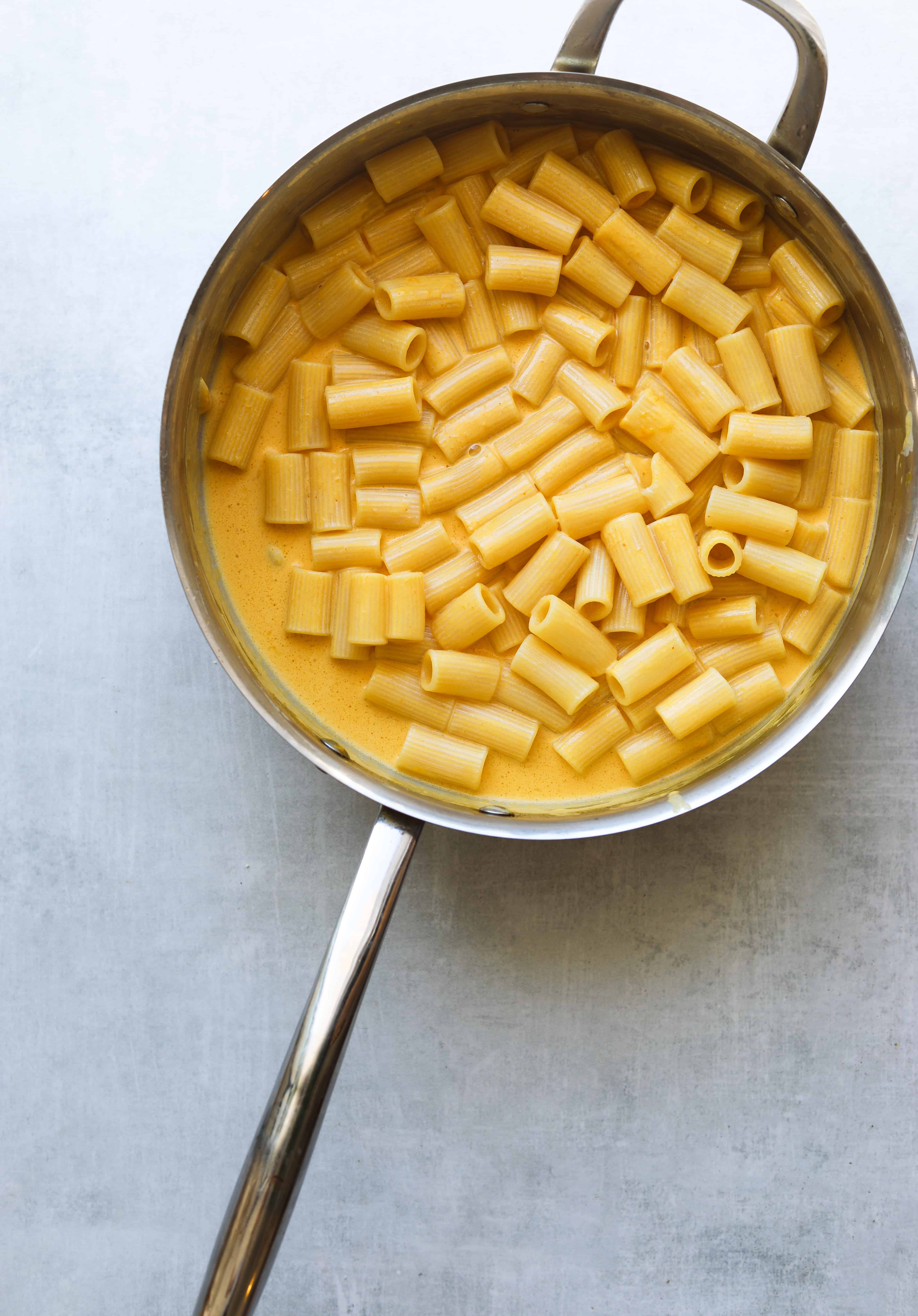 Stir the rigatoni into the pumpkin sauce until it's evenly coated.
---
---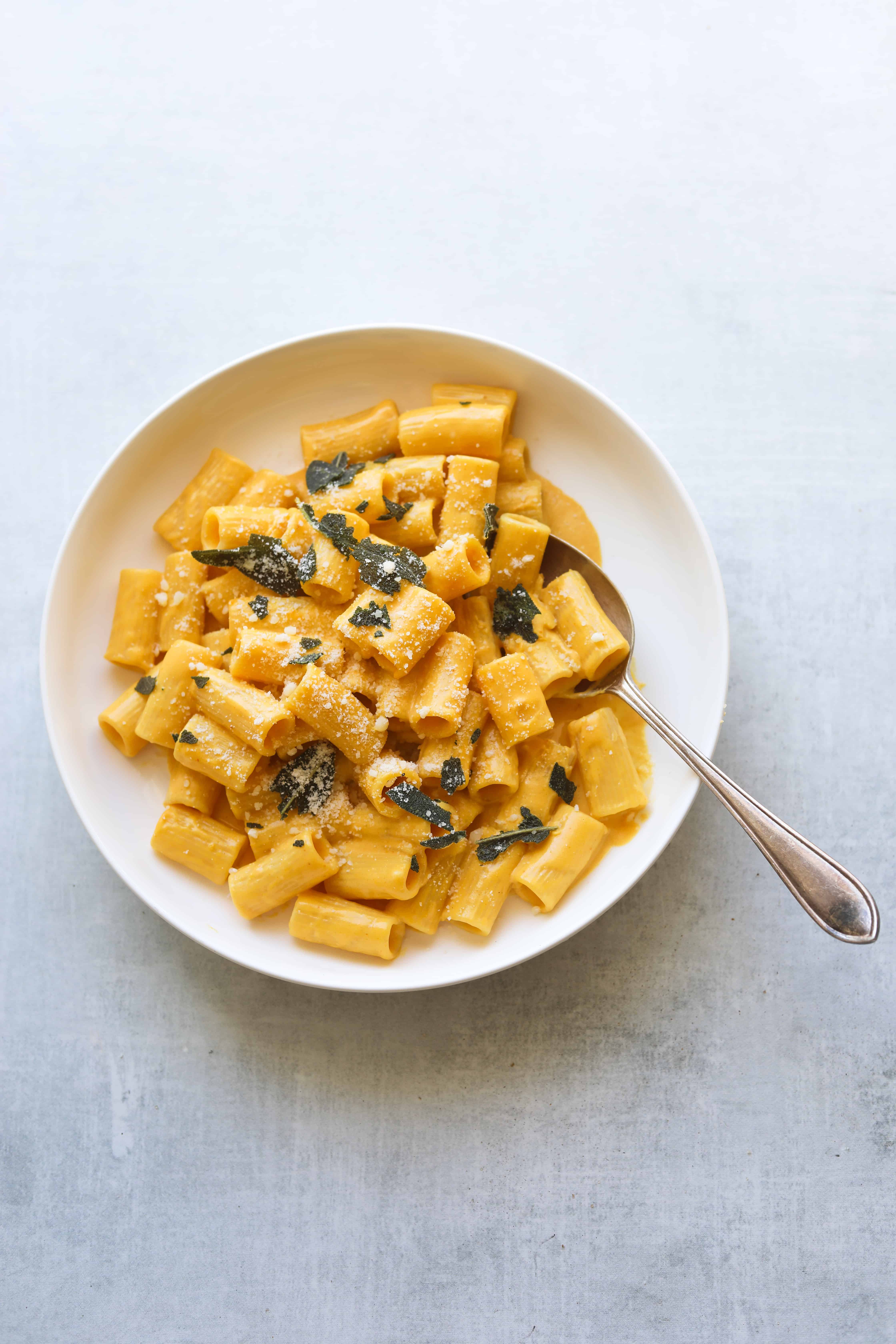 ---
If you love Creamy Pumpkin Rigatoni with Crispy Sage, check out more great recipes→