The perfect everyday dinner salad is a classic side salad with crisp lettuce, chopped shallot, fresh herbs, and caper-cornichon vinaigrette. Add grilled chicken or steak to make it a complete meal all on its own.
This bright a fresh herby salad is the perfect accompaniment to any meal. Sometimes that's all you need right? A supportive sidekick to the star of the show. Serve it alongside roasted salmon, baked lasagna, or grilled chicken. The everyday dinner salad is made with torn lettuces, fresh flavorful herbs, shaved radish and a zesty caper-cornichon vinaigrette.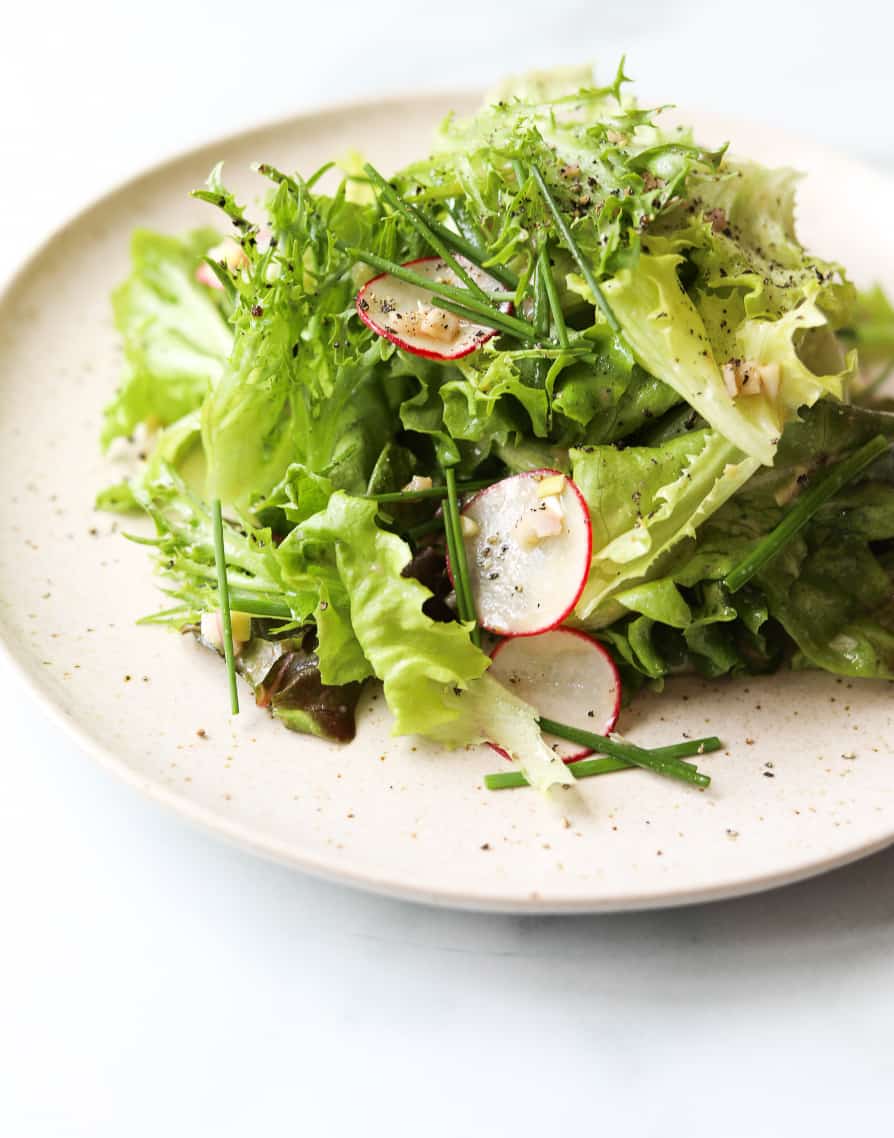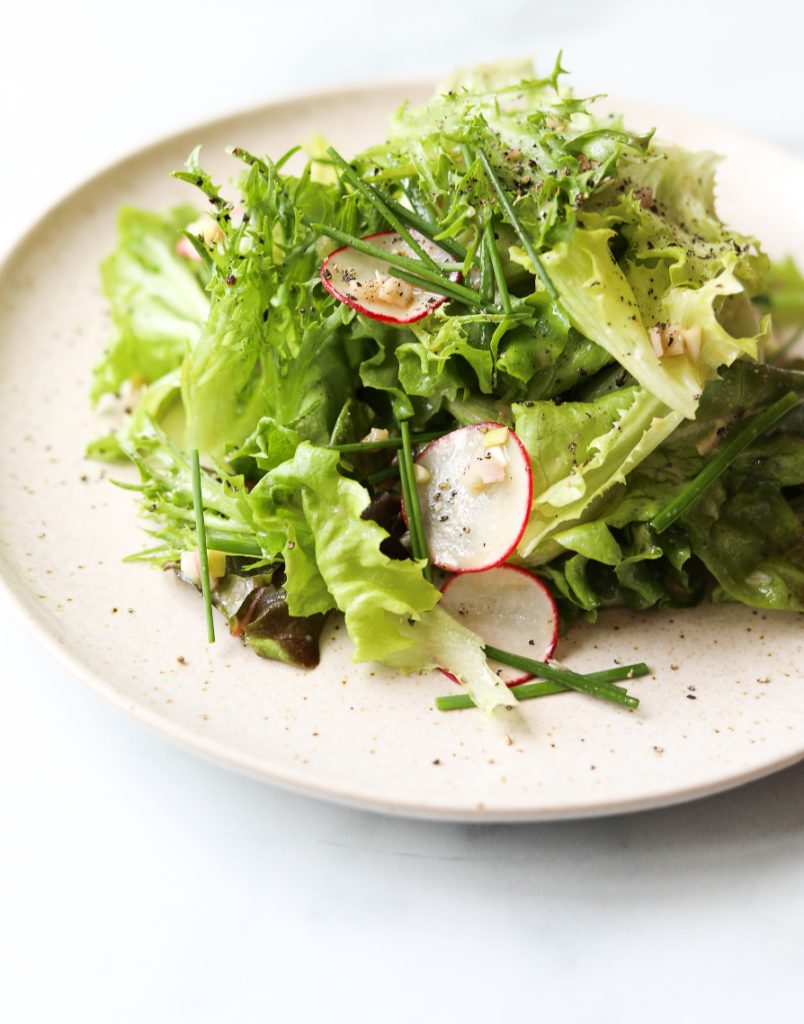 Tips and Tricks for the Perfect Side Salad:
Wash your lettuce in ice-cold water and dry it really well! The lettuce must be dry, if it's not the dressing will slide right off and you will be left with a wet, flavorless salad. I highly suggest investing in a salad spinner. I love mine and use it almost daily.
Tear your green into bite-sized pieces.
Toss your salad with a flavorful dressing. Follow this link to learn how to make a perfect vinaigrette!
Season your salad. Yes, that's right, salads need seasoning too! Season your salad with salt and pepper while you're tossing it with the dressing.
Add herbs! Fresh, tender, leafy herbs add so much flavor to a salad. Some of my favorites are mint, chives, tarragon, dill, and parsley.
Taste your salad before serving. Does it need more salt or pepper? Maybe a touch more acid or sweetness? Adjust the flavors as needed before you serve it.
---
Did you make this recipe?
Leave a review below, then snap a picture and tag me @craving_california and use #cravingcalifornia on Instagram so I can see it!
Check out more great salads: