Broccolini with Calabrian Chilis and Garlic
Tender broccolini sautéed with spicy Calabrian chilis, garlic then topped with parmesan cheese and lemon juice!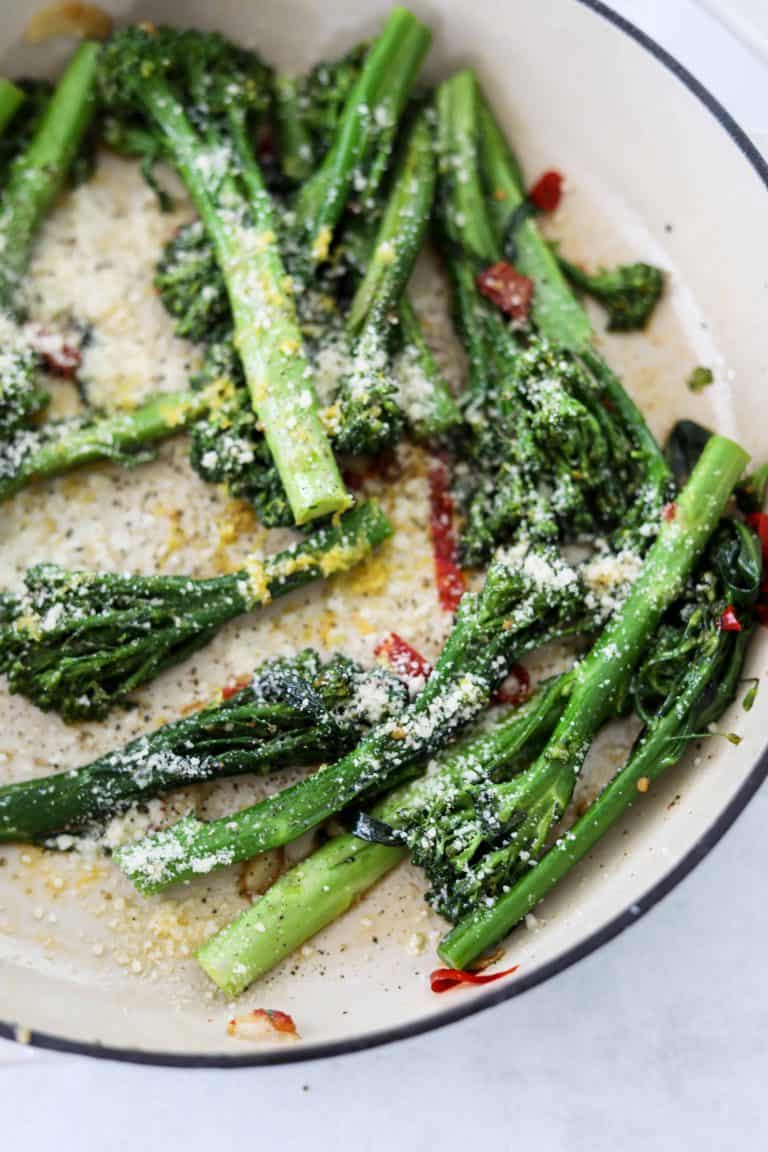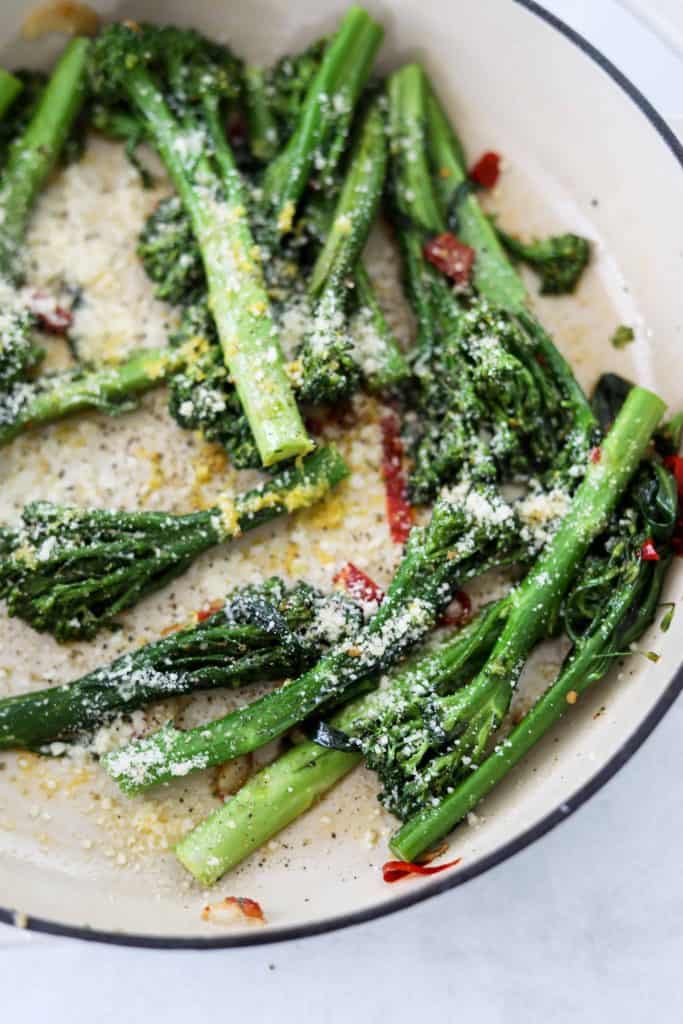 Sauteed Broccolini with Calabrian Chilis and Garlic is the perfect spicy side dish for your next dinner!
I love sauteing broccolini with olive oil, garlic, and chili. I used to always use crushed red pepper flakes, but recently, I discovered Calabrian chilis packed in olive oil. They're spicy but also a little tangy, fruity, and acidic. Calabrian chilis complement the broccolini and garlic perfectly! Top it all off with plenty of parmesan cheese and fresh lemon juice and you have one of my favorite easy Italian inspired side dishes!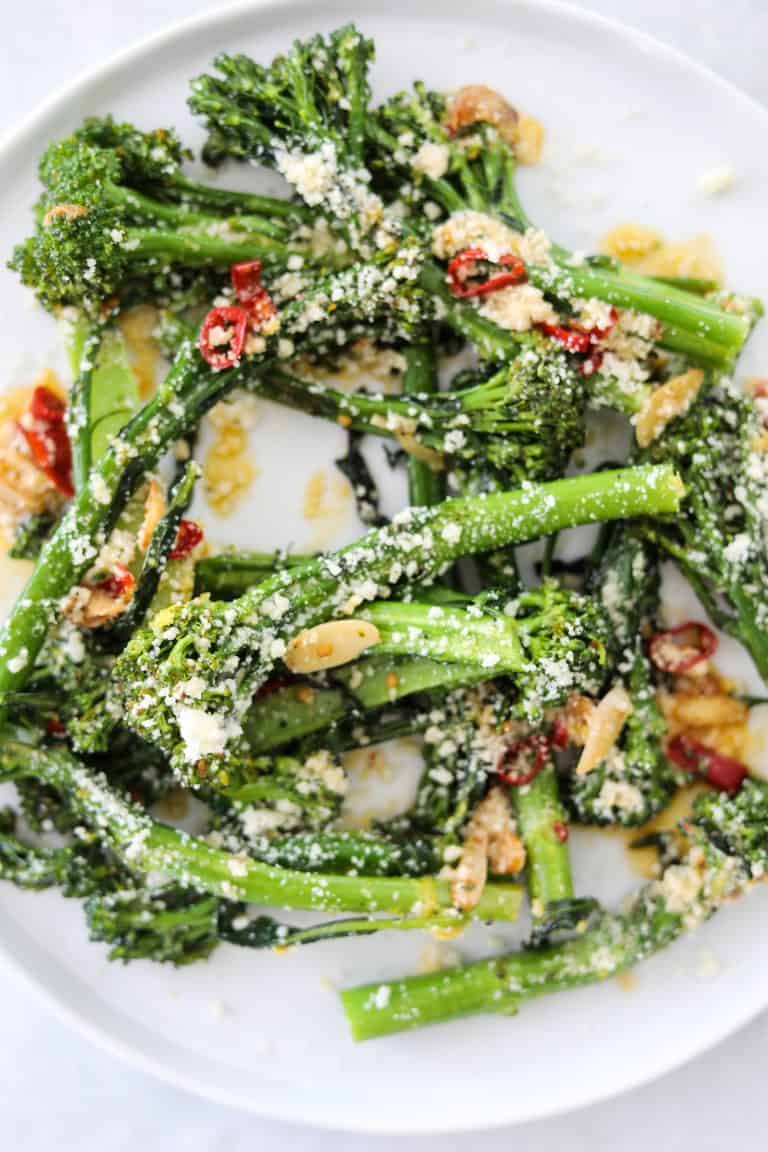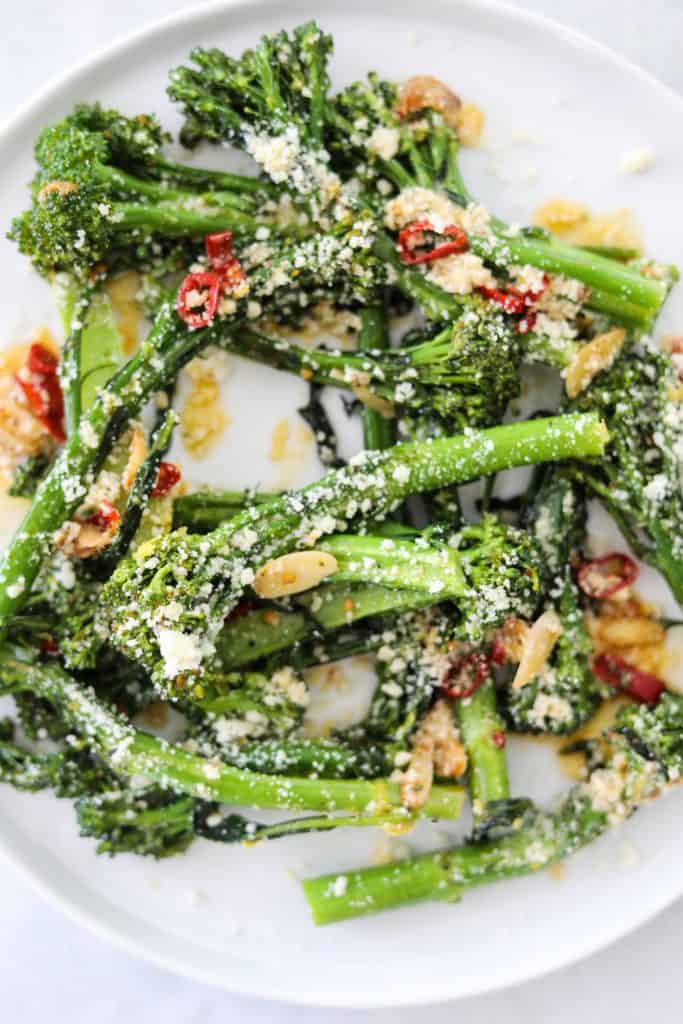 ---
---
If you love Broccolini with Calabrian Chilis and Garlic, check out more great recipes →