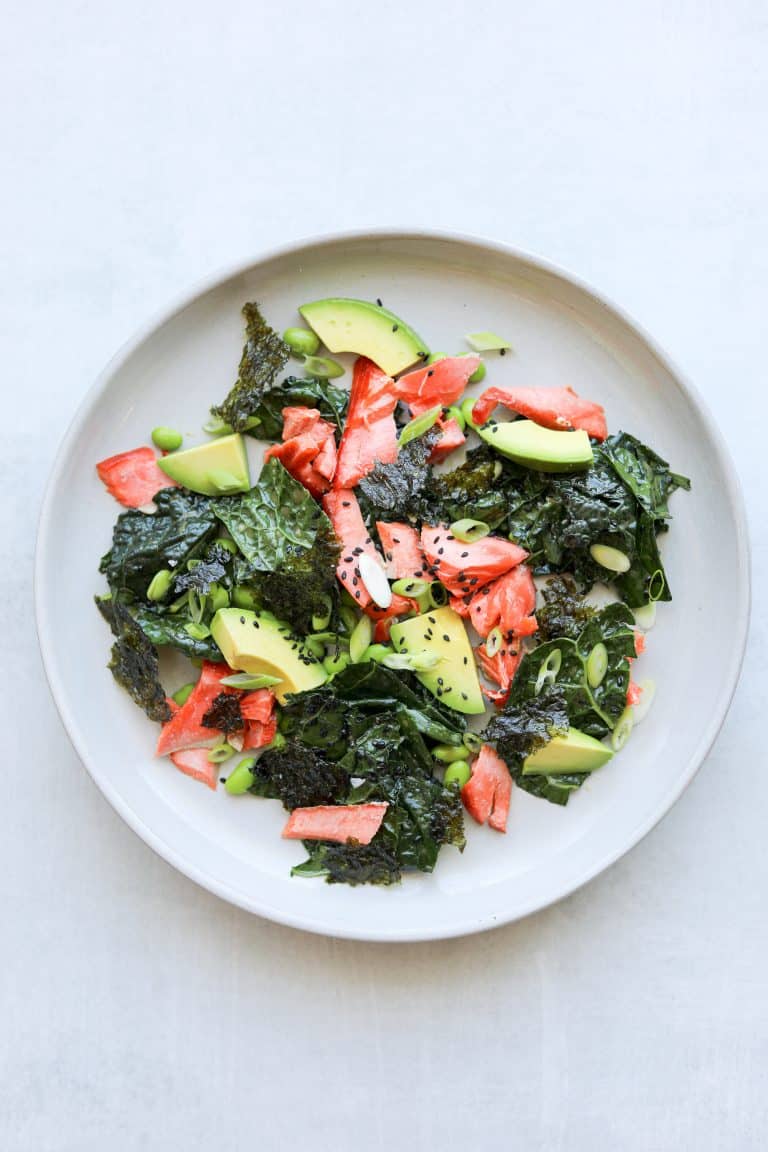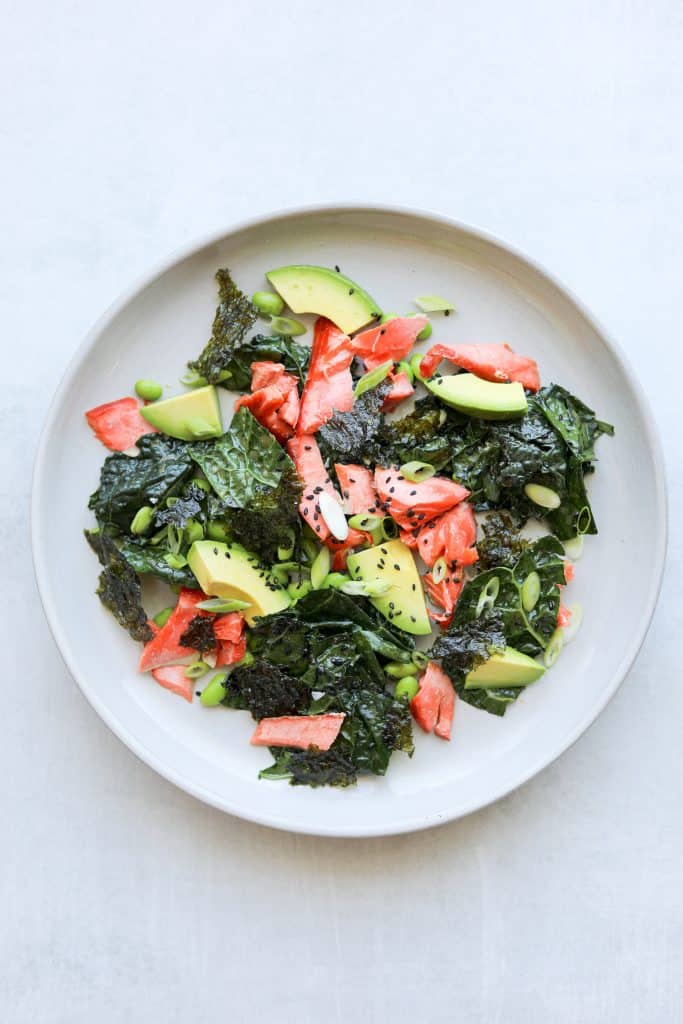 This superfood salmon salad makes for a healthy and delicious lunch or dinner!
This salad is the perfect meal to reset after a weekend of indulging! It's packed with nutrient and antioxidant dense "superfoods" like wild salmon, kale, seaweed, and edamame.
---
Superfood Salmon Salad Ingredients:
Seaweed: I crush a few sheets of nori over this salad for some extra crunch and saltiness. I used one of the small individual packs of "seaweed snacks" but you can also use regular sushi nori and toast it yourself.
Edamame: Frozen, shelled edamame is something I always have on hand in the freezer. It's a great source of protein, iron, and calcium. It defrosts quickly and can be tossed in salads or rice bowls!
Wild Salmon: If you can (I know it's expensive) always opt for wild salmon. If it's out of your budget, responsibly farm-raised salmon will totally work.
Avocado: My favorite salad topper! Avocados are full of healthy fats, and antioxidants. Oh, and they're absolutely delicious!
Miso is a fermented food, meaning it contains live, active cultures of (good) bacteria. It has a rich salty flavor and creaminess salad dressing that coats all the other ingredients really well.
---
If you love Superfood Salmon Salad, check out more great salad recipes →