Smokey and Sweet five spice blackened salmon with apple slaw is a healthy and delicious meal that packs up nicely for lunch on the go!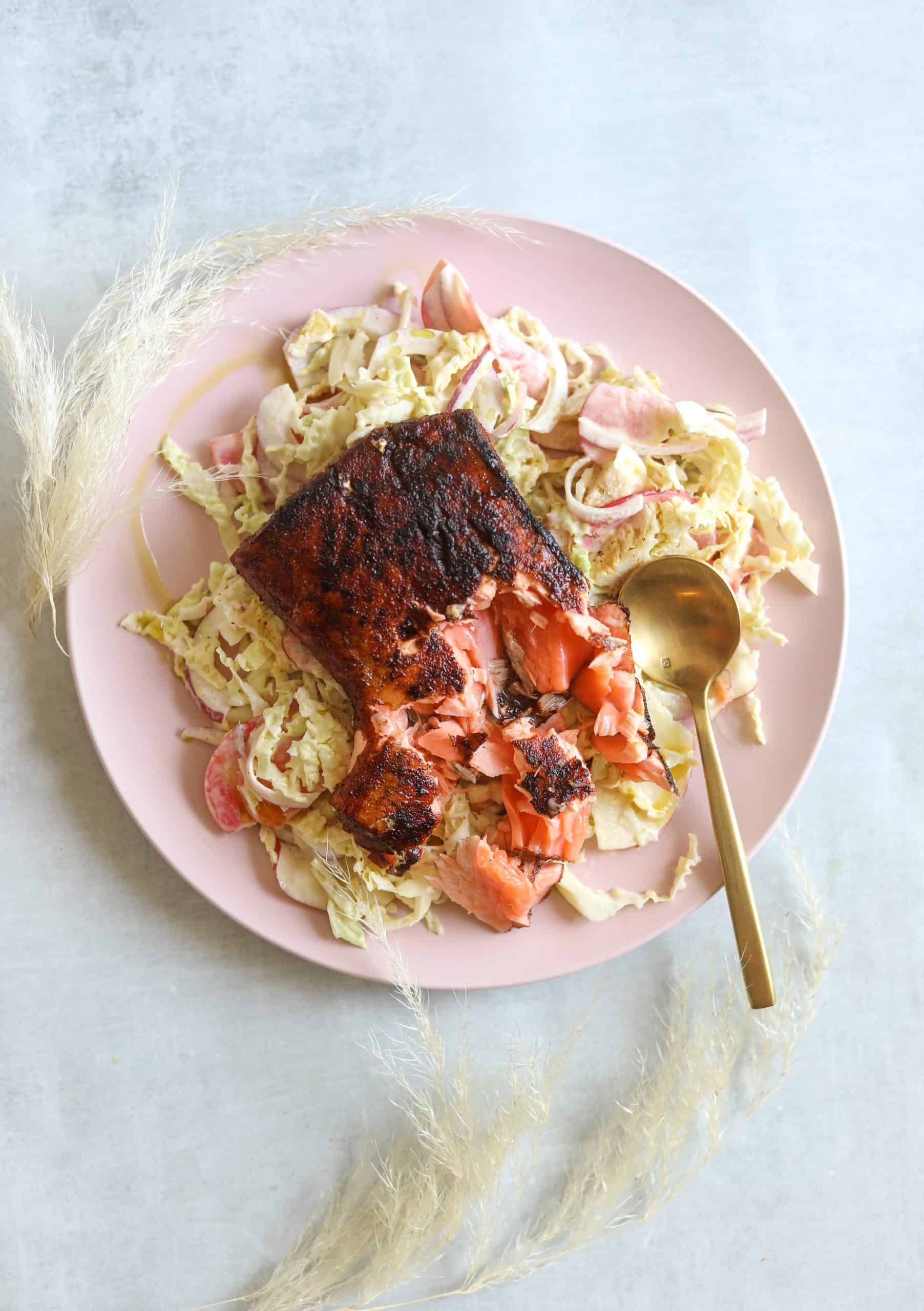 This simple, healthy blackened salmon with apple slaw combines some of my all-time favorite flavors; sweet, salty, and smokey! The salmon is coated in a flavorful spice rub made up of five spice powder, paprika and a touch of sugar. Together these ingredients form a sweet and smokey crust around the salmon that goes perfectly with the creamy, crunchy apple slaw served underneath!

Five spice is a Chinese spice blend made up of cinnamon, cloves, fennel, star anise, and Szechuan peppercorns. You can typically find it in most grocery stores nowadays or you can order it online here.
---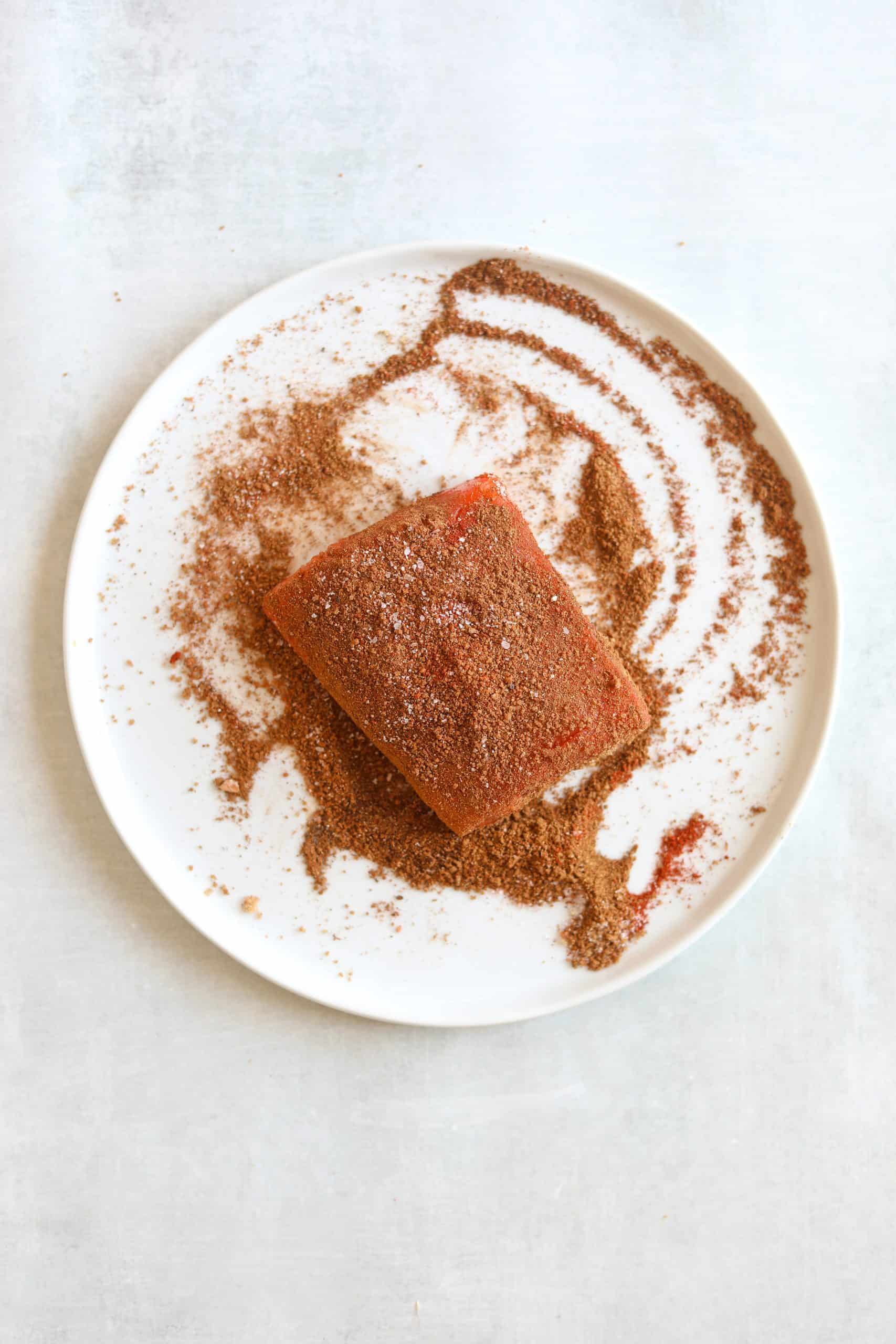 Coat the salmon thoroughly on all sides with the five spice mixture!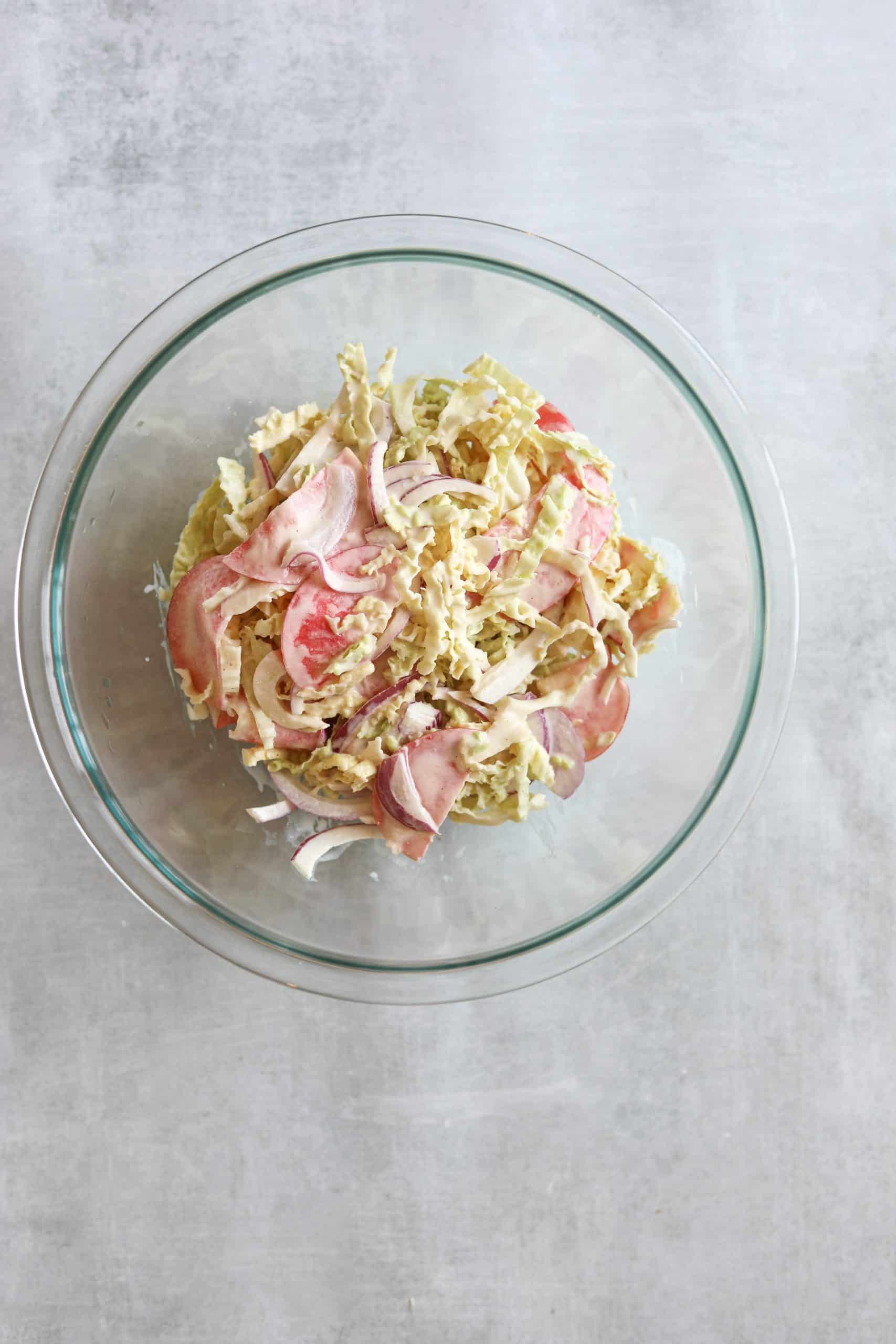 Toss the cabbage, apple, onion with the slaw dressing!
---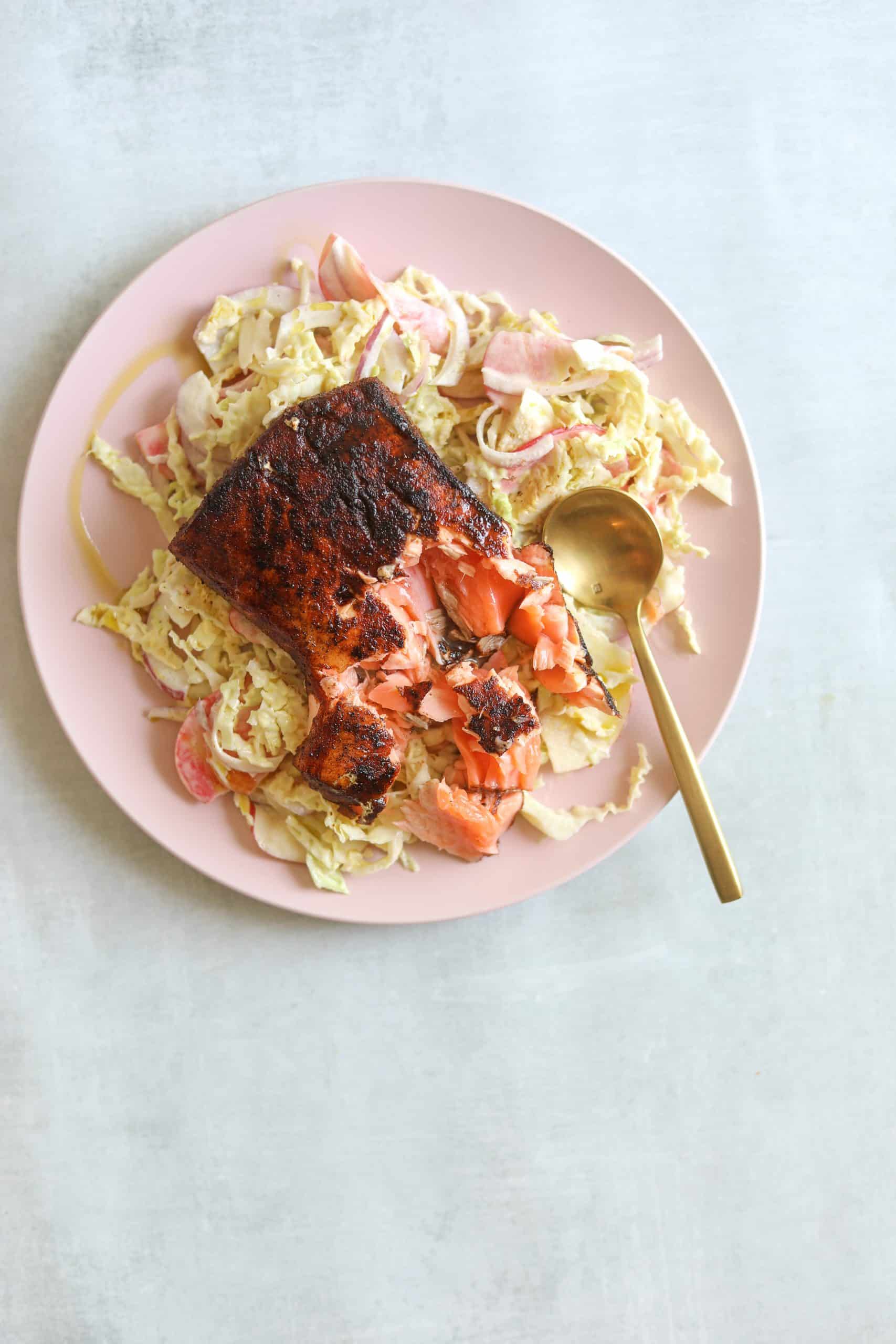 ---
Love Five Spice Blackened Salmon with Apple Slaw? Check out more great recipes→