Warm flakey pastry bursting with sweet, syrupy blueberries and creamy vanilla ice cream! This rustic, blueberry galette recipe is the perfect dessert for summer!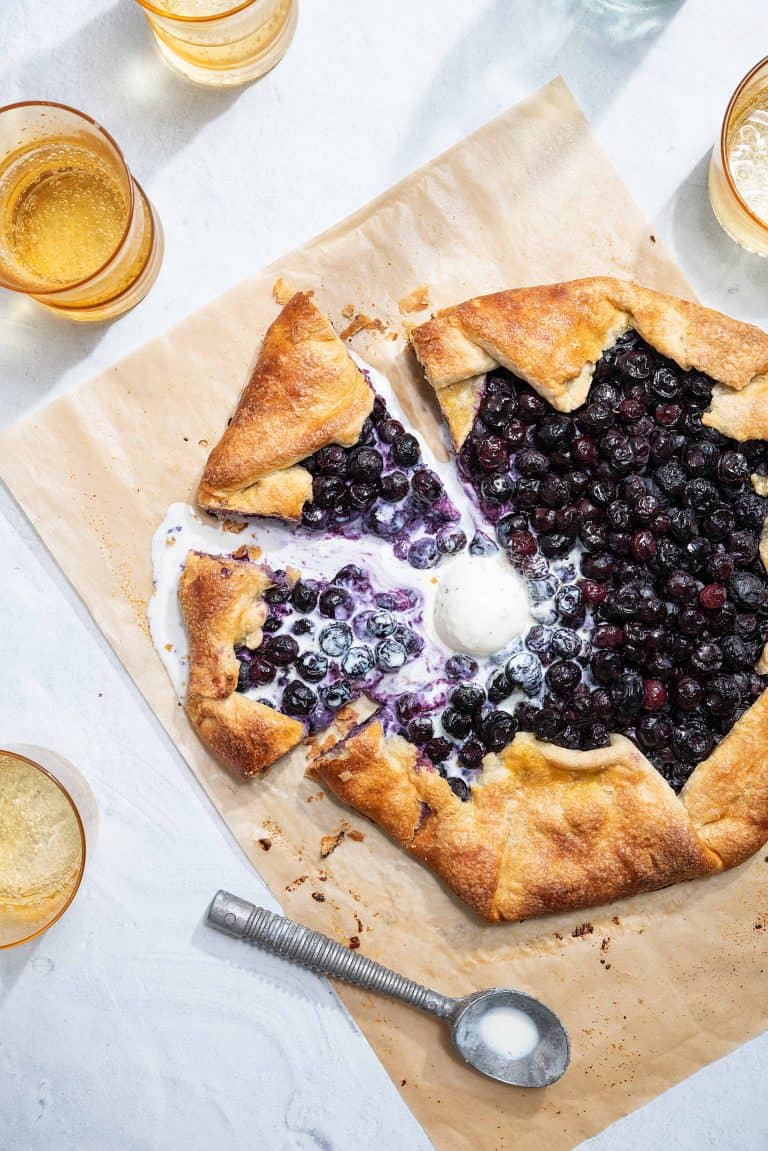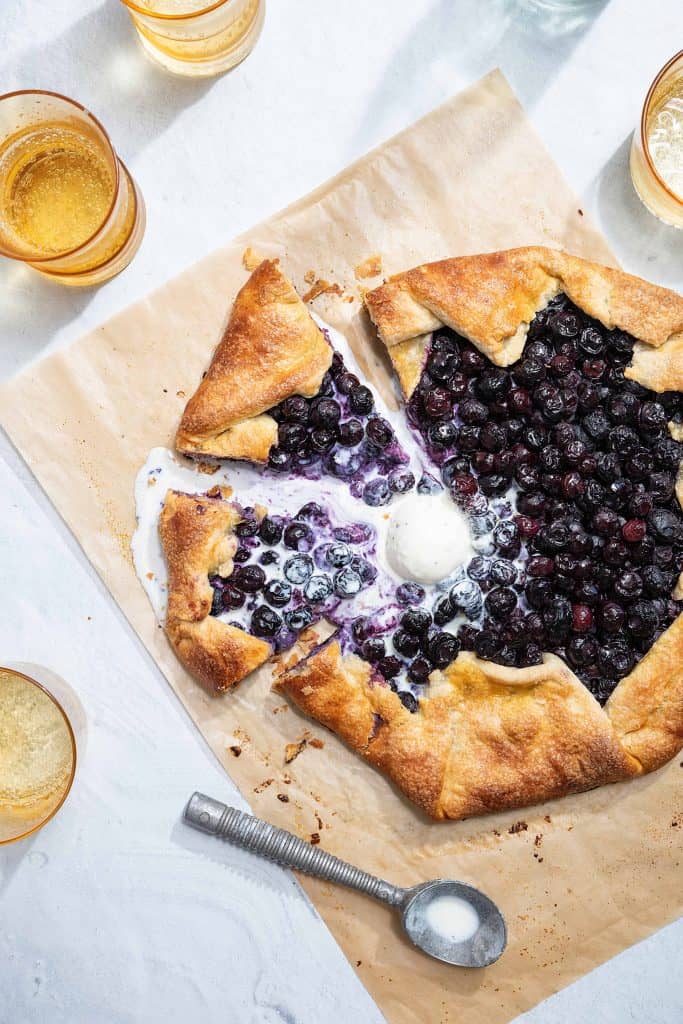 Blueberry season runs May-July and during that time I love to make this super-simple blueberry galette. It's so delicious and deceptively easy to make! I try to keep a few extra disks of pie dough in my freezer at all times just in case I get a craving!
Ingredients You'll Need:
Pie Crust: You can use store-bought but I highly recommend you make it from scratch. Get my tried and true pie crust recipe here.
Fresh Blueberries: You can use any fresh fruit really, blueberries, cherries, strawberries, or stone fruit.
Cornstarch: Cornstarch thickens the juices from the berries.
Sugar: Save a little extra sugar to sprinkle on the edges of the galette for a sweet and crispy crust.
Lemon Juice: Freshly squeezed!
Egg: Lightly beaten to brush the edges for a golden-brown crust.
Vanilla Ice Cream: You can certainly go without but it really does take this dessert to the next level!
Recipe Steps: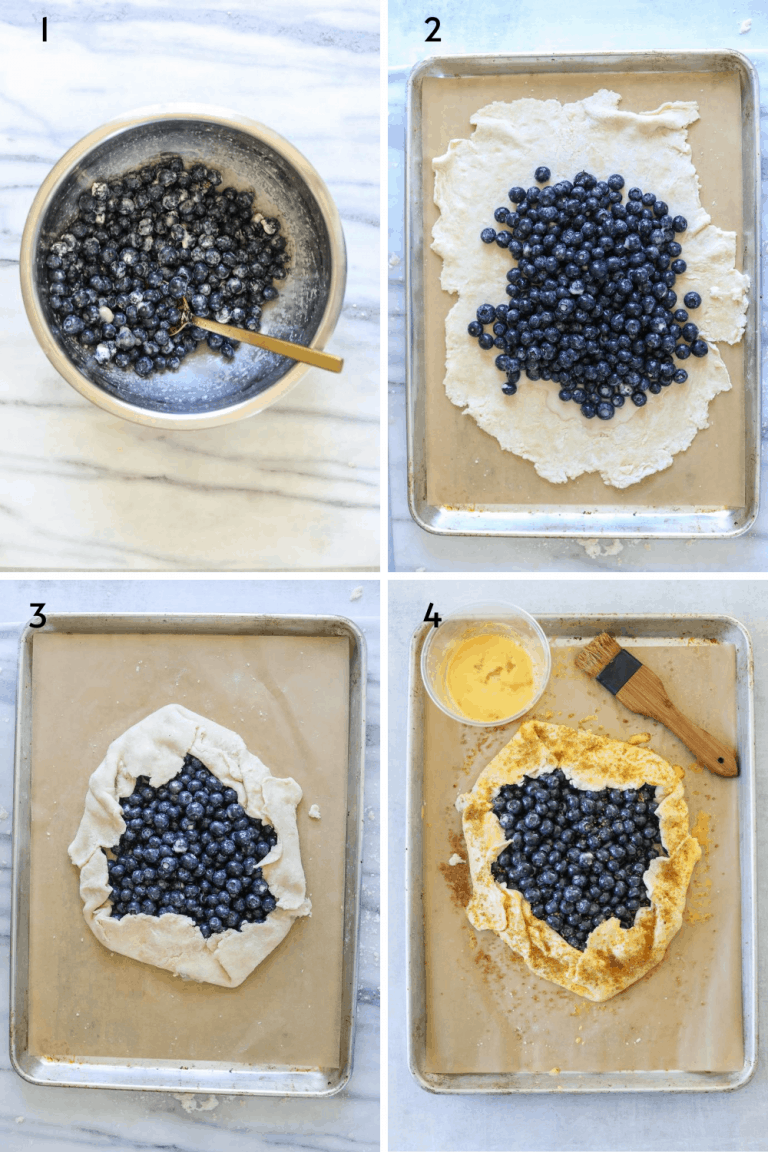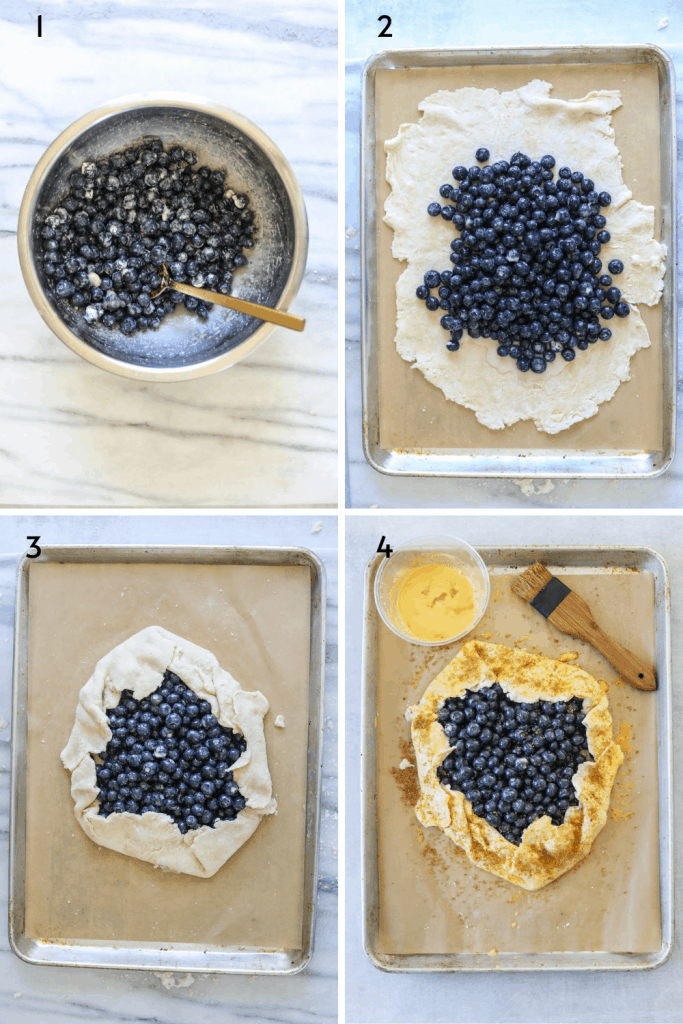 More Delicious Summery Desserts
Stone Fruit Clafoutis
Strawberry Brow-Butter Ice Cream Sandwiches
Blackberry and Almond Crostata
Toasted Coconut and Chocolate Blondies