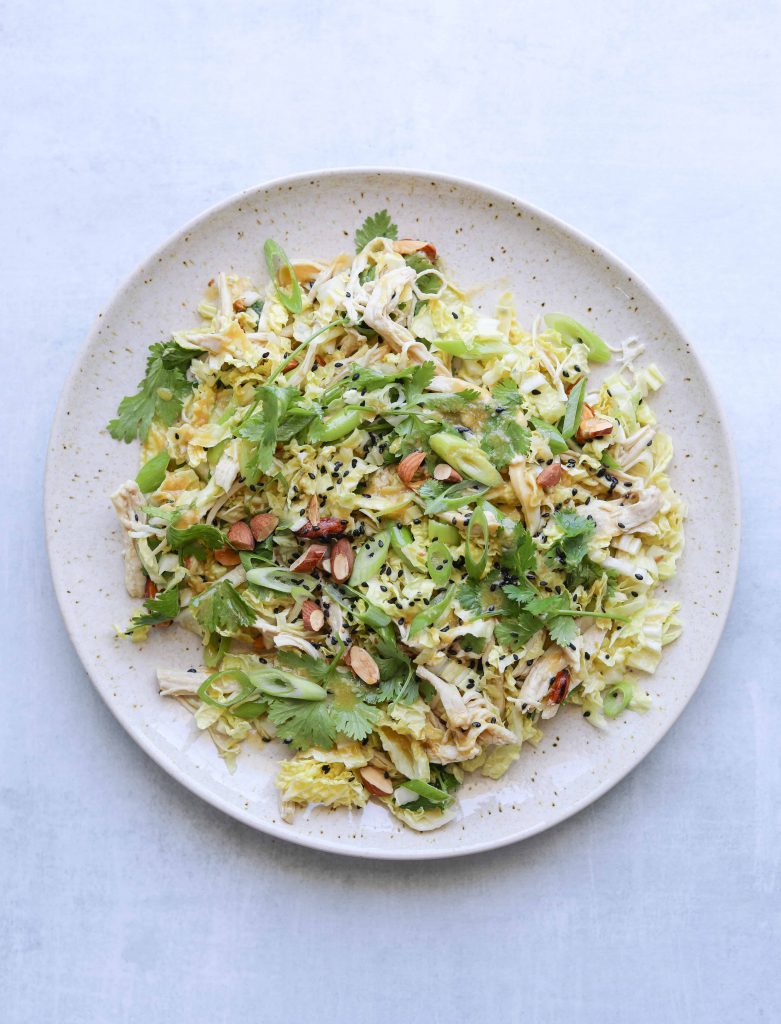 Miso-ginger chicken salad is healthy, hearty and flavor-packed!
This crunchy, tangy, slightly sweet chicken salad is packed with good stuff my body needs, and nothing that is doesn't. You know I love all the pasta, bread, butter, and cheese but sometimes I need a meal to lighten things up and this salad is one of my go-to's. The base of this salad is shredded cabbage which is hearty enough that you can pre-dress it hours before serving, or toss it in the morning and take it to work with you for lunch. It gets better as it marinates!
---
How to poach chicken:
Poached chicken gets a bad rap, but if made correctly it's actually incredibly moist and flavorful. The first step is to create an aromatic broth. In this case were using ginger, garlic, scallion and soy sauce. The second step is to poach the chicken in the broth very gently, never boiling just barely simmering. After 10 minutes pull the chicken from the broth and let cool completely. Once cool, use your hands to finely shred the chicken. At this point, it's ready to be tossed into your salad.
---
---
---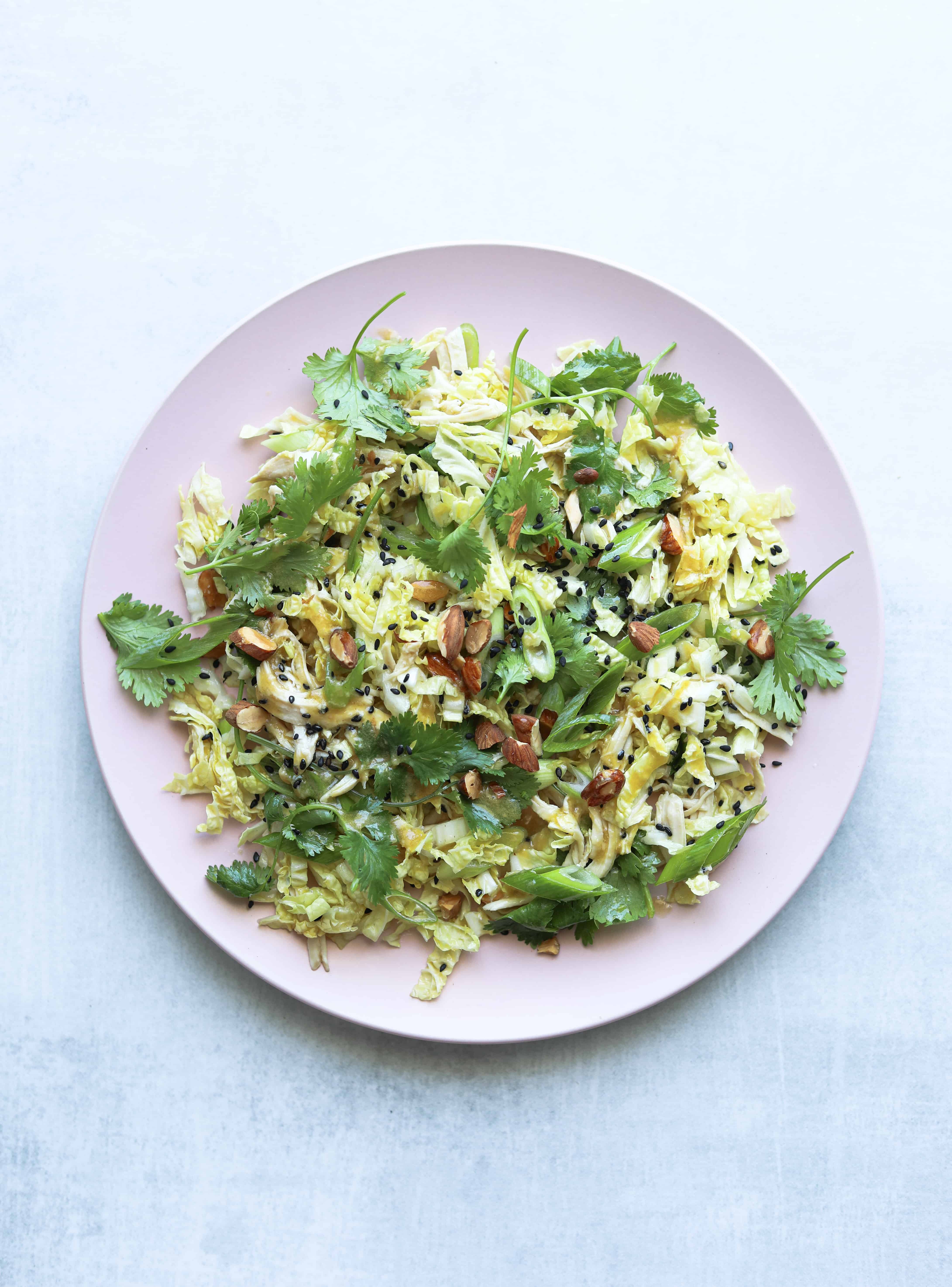 If you love Miso-Ginger Chicken Salad check out more great recipes &rarr