Crispy sauteéd pancetta with nutty, toasted fregola, bright green peas and a mountain of parmesan cheese!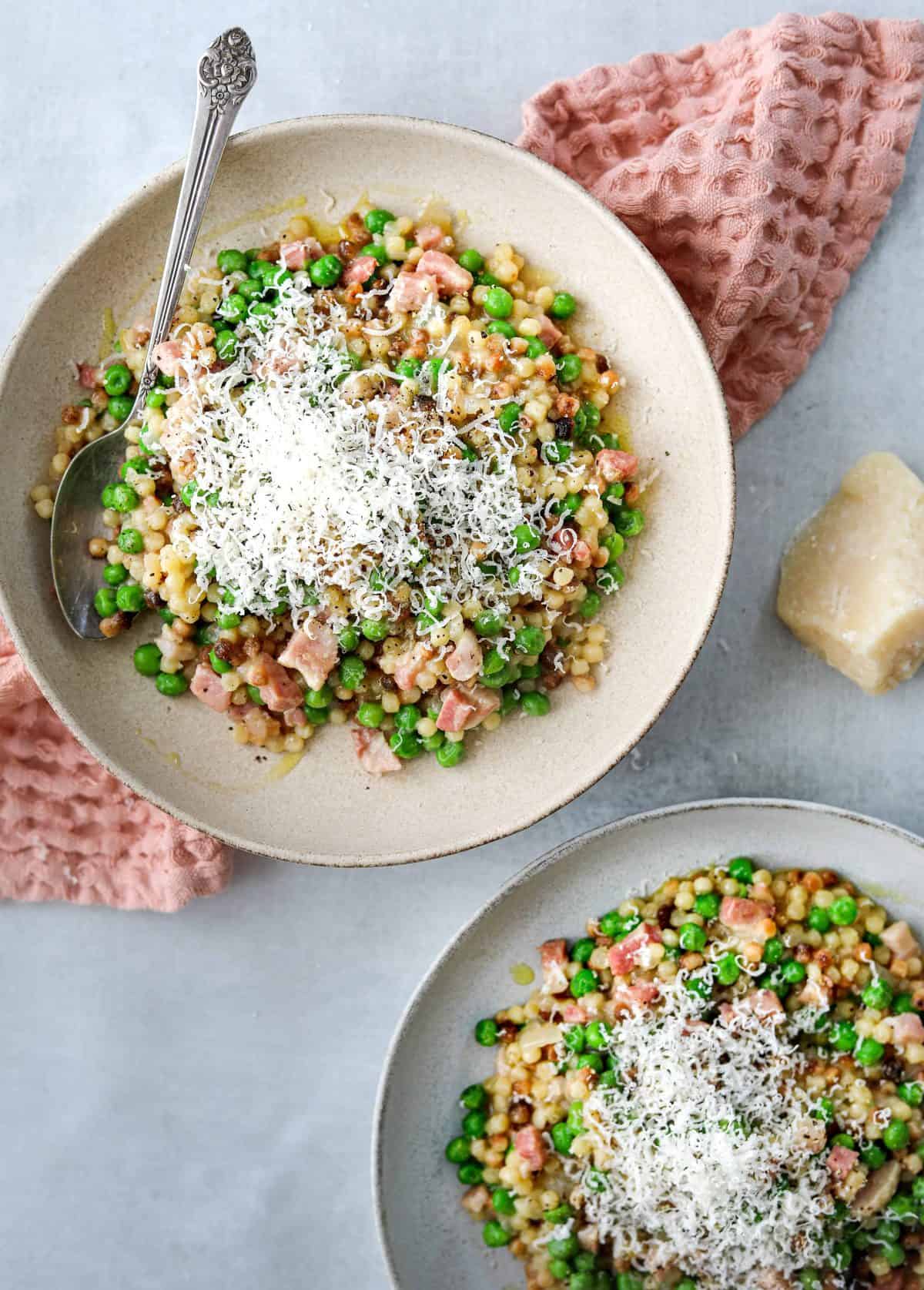 Never heard of fregola? Fregola is a tiny circular pasta from the Italian island of Sardinia. Fregola is small and chewy like a grain. It's made with semolina and water and makes a great base for soups, stews, and salads. Fregola is similar to couscous and can be used in any recipe as a substitute for couscous, farro, or orzo.

This recipe combines nutty, toasted fregola with the flavors and ingredients of a classic Italian side dish; peas and pancetta. Together with parmesan cheese and savory chicken broth, this dish will remind you of a creamy risotto! This recipe serves up to four people as a side dish to roasted chicken, fish or steak or up to two people as a main course.
Recipe Steps→
Step One: Sauté the pancetta and onion until crispy and soft.

Step Two: Next, add the fregola. Stir the fregola, pancetta, and onion together until evenly combined then add in the chicken stock. Bring to a simmer, turn down the heat to low and cover with a lid. Simmer the fregola for 8 minutes.
Step Three: Remove the lid, add in the peas and the rest of the butter, continue cooking for another 3-5 minutes, stirring continuously until the broth is thickened and the fregola is al dente. Season with salt and freshly cracked black pepper. Divide between bowls and top generously with parmesan cheese.
Did you make this recipe?
Leave a review below, then snap a picture and tag me @craving_california and use #cravingcalifornia on Instagram so I can see it!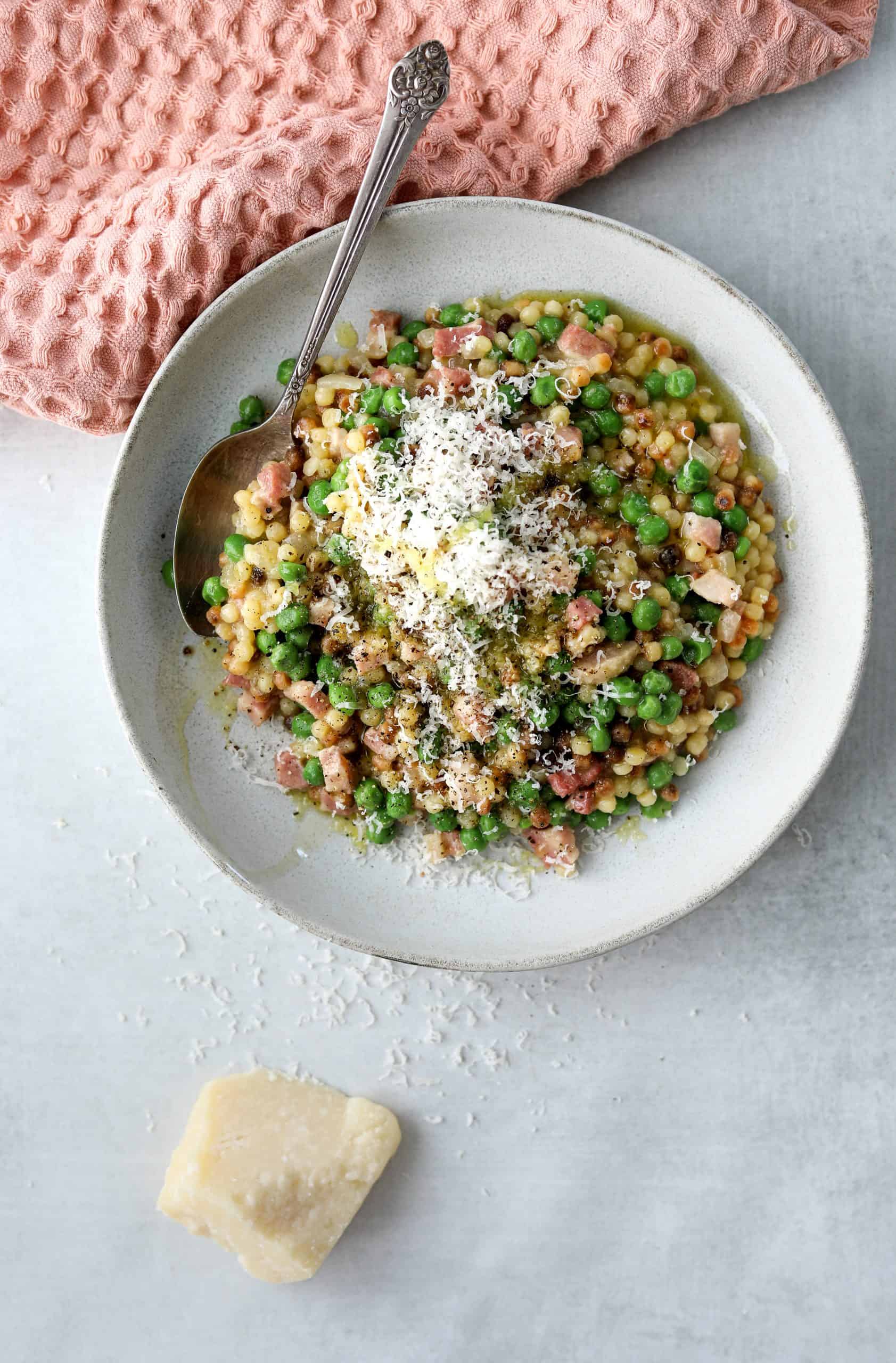 Check out more great recipes→