Fresh and zesty homemade roasted tomatillo salsa is easier to make than you may think! Once you learn this recipe you won't go back to store-bought!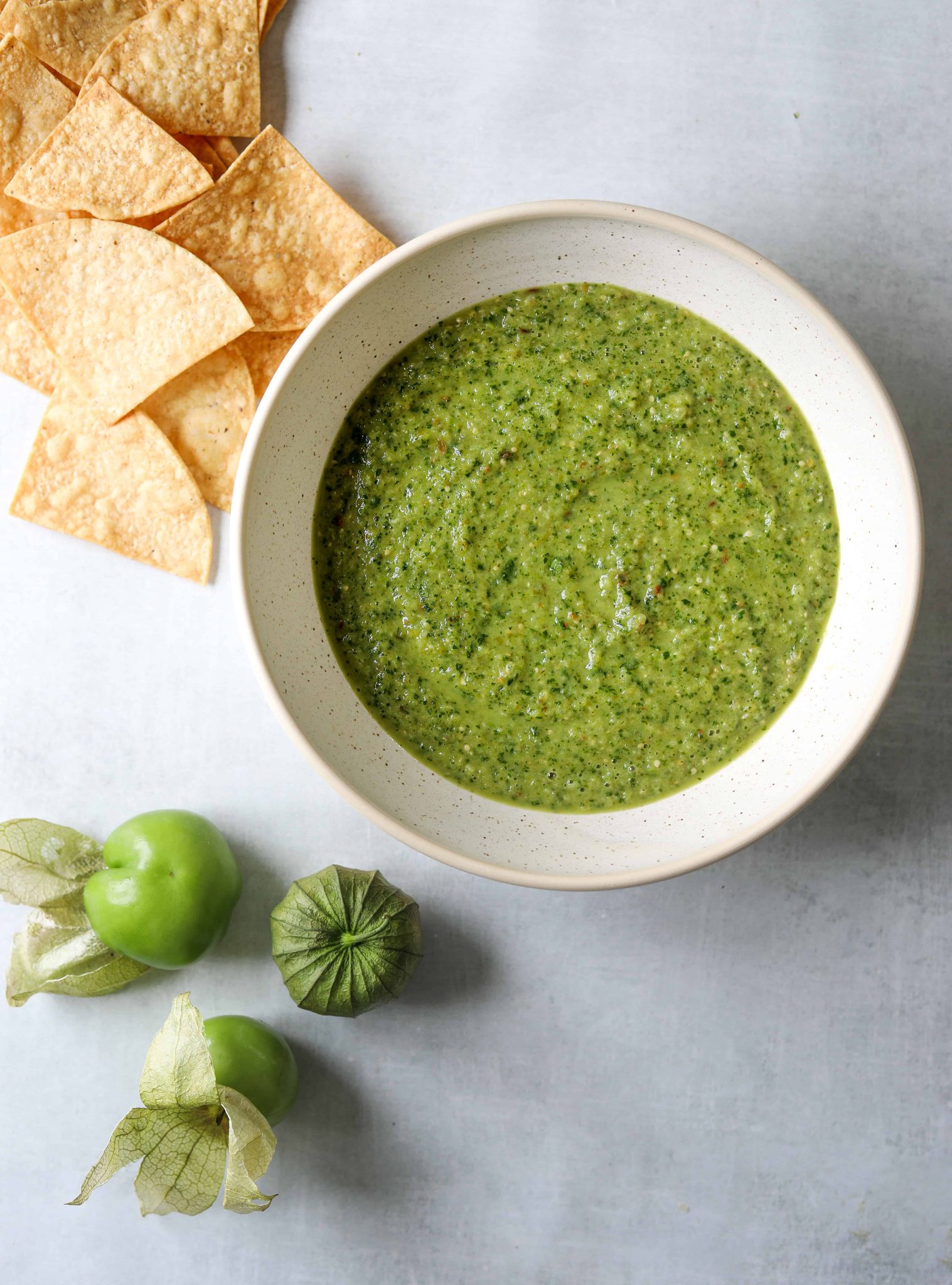 If you've never made your own tomatillo salsa before you have to try this recipe! Tomatillos look like little green tomatoes wrapped in a light green husk. Remove the husks, and give them a rinse before roasting. Their flavor is bright and acidic and roasting them mellows out the acidity. This salsa is perfect for serving with chips and guac, grilled seafood, tacos or any of your favorite Mexican dishes!
Recipe Steps→
Step One: Roast the tomatillos, onions, jalapeños, garlic and spices. Remove from the oven and let cool completely.

Step Two: Transfer the roasted vegetable mixture to a blender or food processor along with the cilantro and lime juice. Pulse until the mixture is mostly smooth scraping down the sides as necessary. Season to taste with additional lime juice and salt, if desired.
Check out more great recipes→