This quick and easy creamy avocado salsa comes together in minutes and tastes just like the one from my favorite taco truck! Perfect for Taco Tuesday!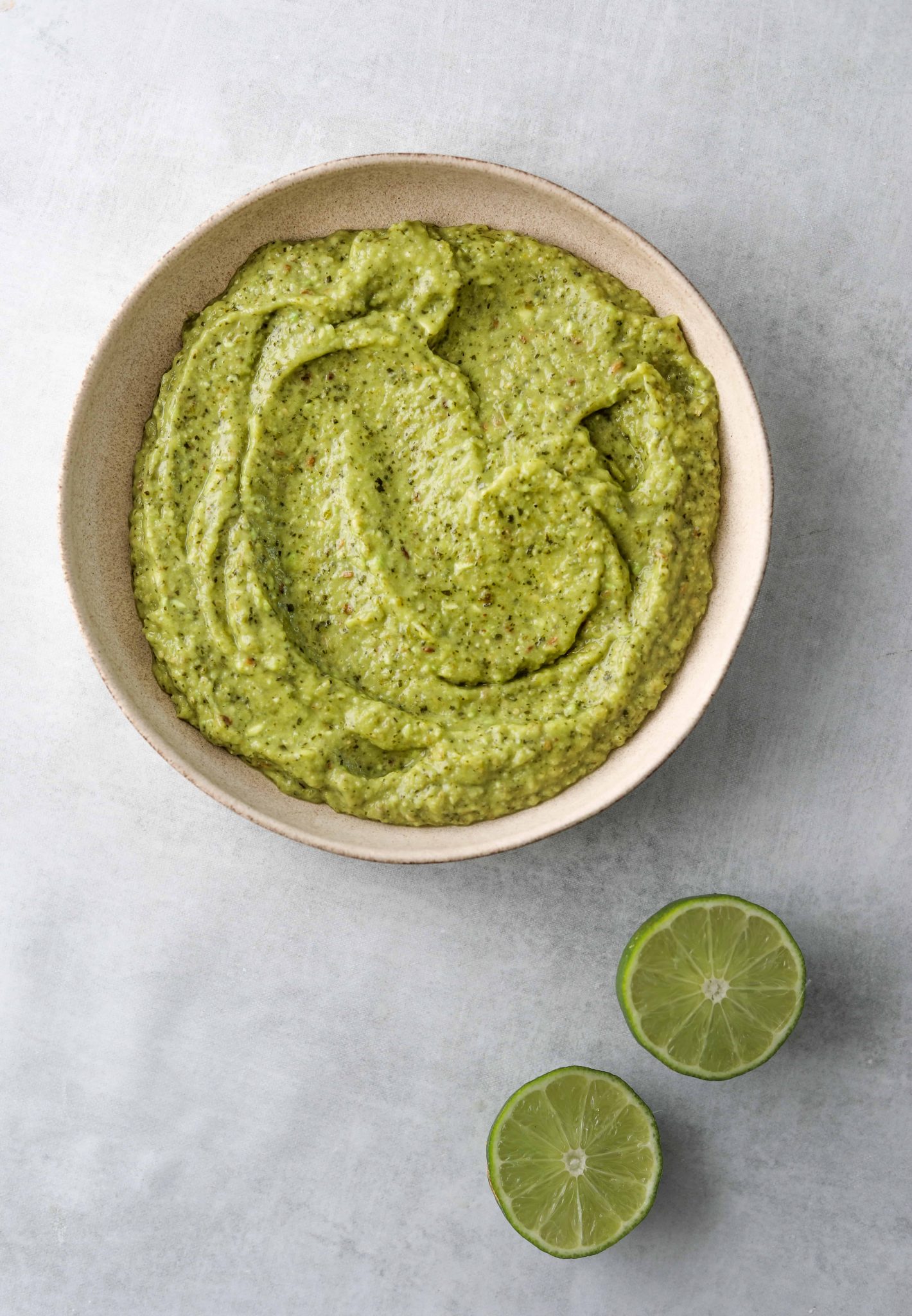 ---
Creamy avocado salsa ingredients→
Avocado: This salsa is only as good as the avocado. Make sure you pick one that's ripe and green.

Tomatillos: Look for the ones that are firm and vibrant green and not shriveled up.

Jalapeño: Remove the seeds and membrane to tone down the spice. If you like your salsa hot feel free to add the seeds back in.

Cilantro: I love cilantro, but if you're opposed you can leave it out.

Lime: Lime juice adds acidity and brightness.

Garlic + Onion: Fresh garlic and onion only, do not substitute powdered.
How to make homemade salsa→
Roughly chop the onion, tomatillos, avocado, cilantro, and jalapeño then place all the ingredients in a blender or food processor.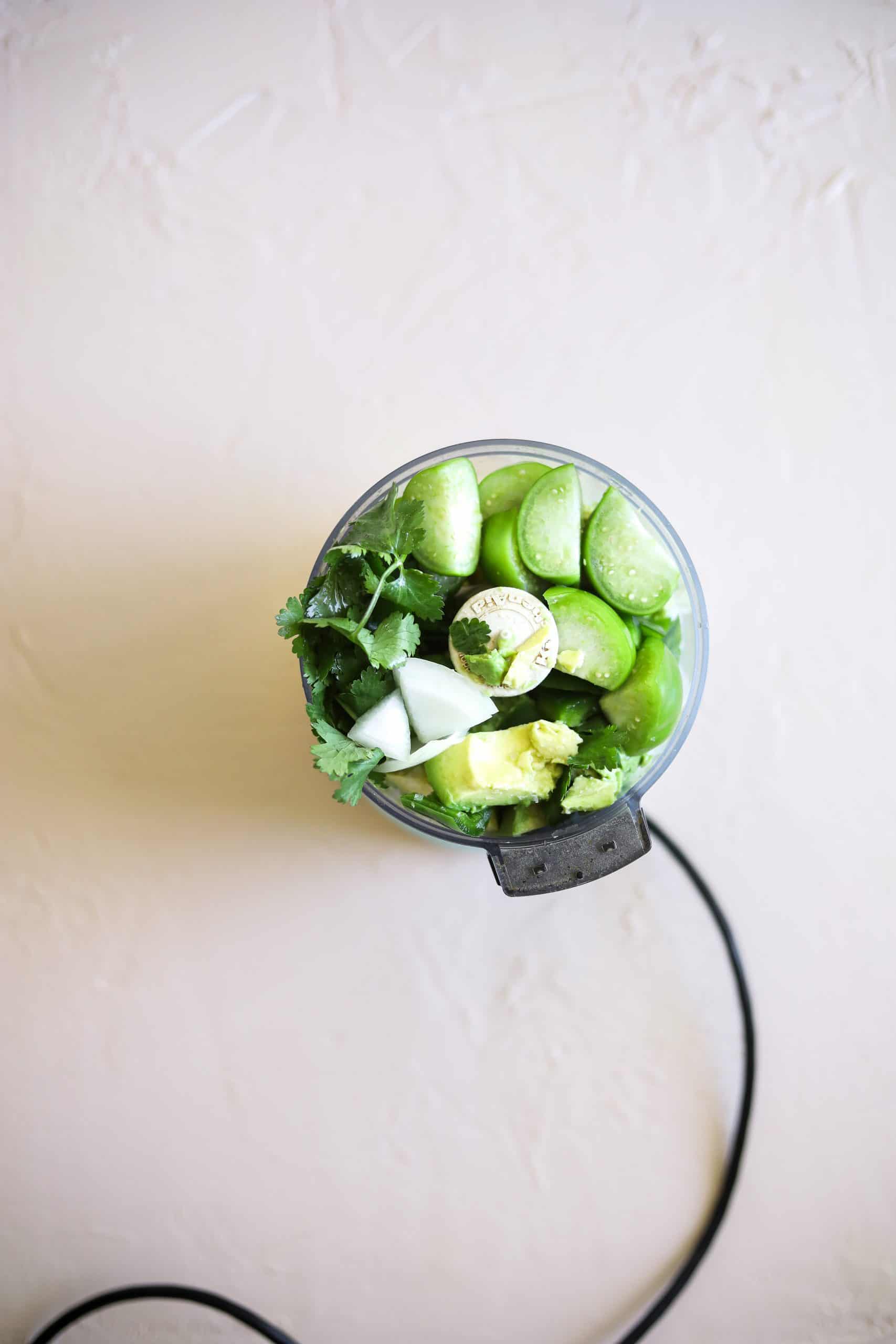 Pulse until smooth and creamy. If the mixture is too thick add a few tablespoons of water or more as needed.
How to Store Creamy Avocado Salsa→
Creamy avocado salsa can be stored in the refrigerator in a container with a tight-fitting lid for up to a week!
Check out more great recipes→