A fresh and zesty salsa made with heirloom tomatoes, onion, jalapeño, cilantro, and lime juice. This pico de gallo is perfect for chips and salsa or serving alongside tacos!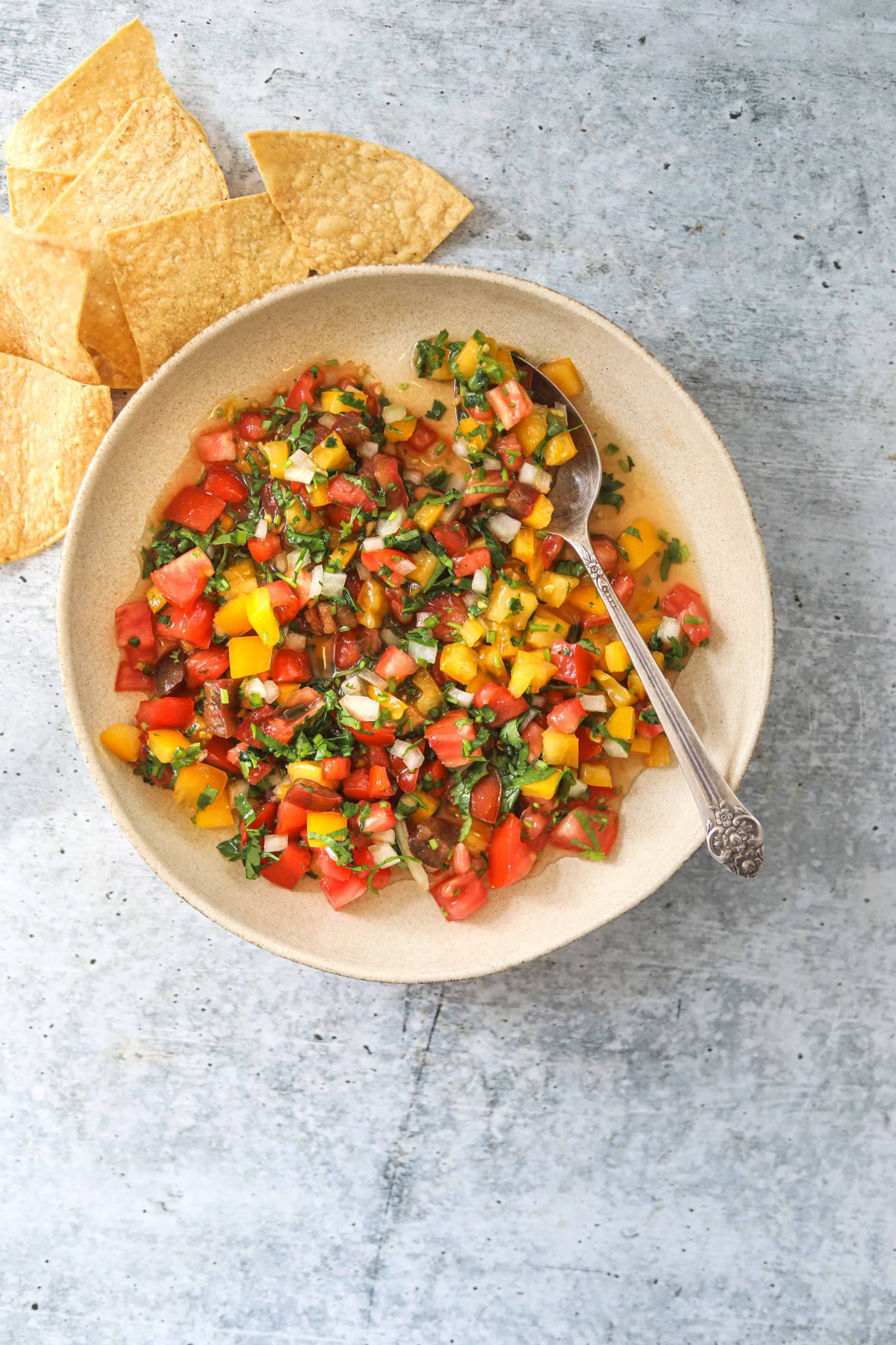 Bright, colorful, juicy heirloom tomatoes are one of my favorite summertime treats! They are the perfect base for this flavorful salsa, all you need is a little onion, cilantro, jalapeño, and freshly squeezed lime juice. Serve alongside your favorite Mexican dishes or as an appetizer with crunchy tortilla chips.
Ingredients You'll Need:
Heirloom Tomatoes come in a variety of different colors; red, yellow, orange, green, and purple. Choose tomatoes that are blemish-free and are soft to the touch but still a bit firm.
Onion: Red or yellow works!
Cilantro: I love cilantro, but you can omit it if you don't like it.
Jalapeño: Add as much or as little jalapeño as you like. If you like your salsa extra spicy leave in the seeds.
Lime: Citrusy, tart lime juice brings all the flavors together!
Check out more great recipes: