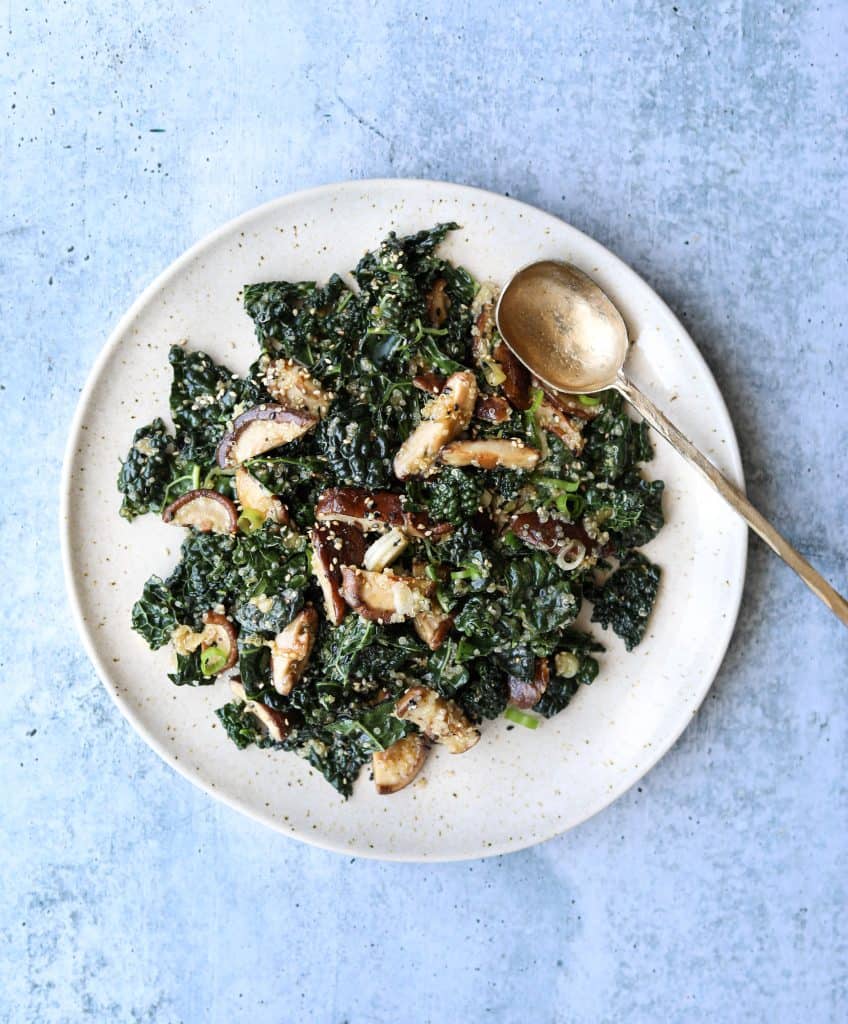 It doesn't get any more California than a Kale and Quinoa Salad!
This kale and quinoa salad with shiitake mushrooms is packed with umami flavor! The kale and quinoa together make a hearty and filling salad, perfect for packing up for a lunch at the office. The garlic-soy dressing is a staple in my fridge and has many uses beyond this salad. Pour it over sauteed sugar snap peas, broccolini, or crispy fried tofu!

Making a kale salad is a hands-on operation. Kale is very fibrous, the easiest way to break down its fibrous leaves is to massage it! Don't be afraid to really get in there and work the dressing into the kale leaves with your hands. Trust me it will taste so much better than if you try to do it any other way.
---
Ingredients used in this recipe:
Tuscan Kale:
For salads, I prefer Tuscan kale, also known as lacinato or dinosaur kale. It's hearty rippled leaves are great for holding onto salad dressing. Just make sure you really massage the dressing into the kale to break down its fibrous texture and always remove the stem.
Quinoa:
One of my favorite grains because it cooks so quickly! You can use white quinoa, red or a combination.
How to cook quinoa:
1. Rinse the quinoa under cold water.
2. Fill a small pot with 1 cup quinoa and 2 cups water, salt and a glug of olive oil. Bring to a boil. Cover, reduce heat to low and simmer for 10 minutes. Turn off the heat and let the quinoa steam in the pot for an additional 10 minutes. Remove the lid and fluff with a fork.
Shiitake Mushrooms:
Shiitake mushrooms are my favorite for sauteing! They're so much more flavorful than button mushrooms. If you can't find shitake mushrooms use portobellos and just chop them into smaller pieces.
Pro Tip: When sauteing mushrooms of any kind always wait to the season at the end of cooking. If you season them with salt in the beginning, it will draw out the moisture into the pan you'll end up steaming them and they won't get brown and caramelized. Instead, season them towards the end after they are nicely browned on all sides.
---
---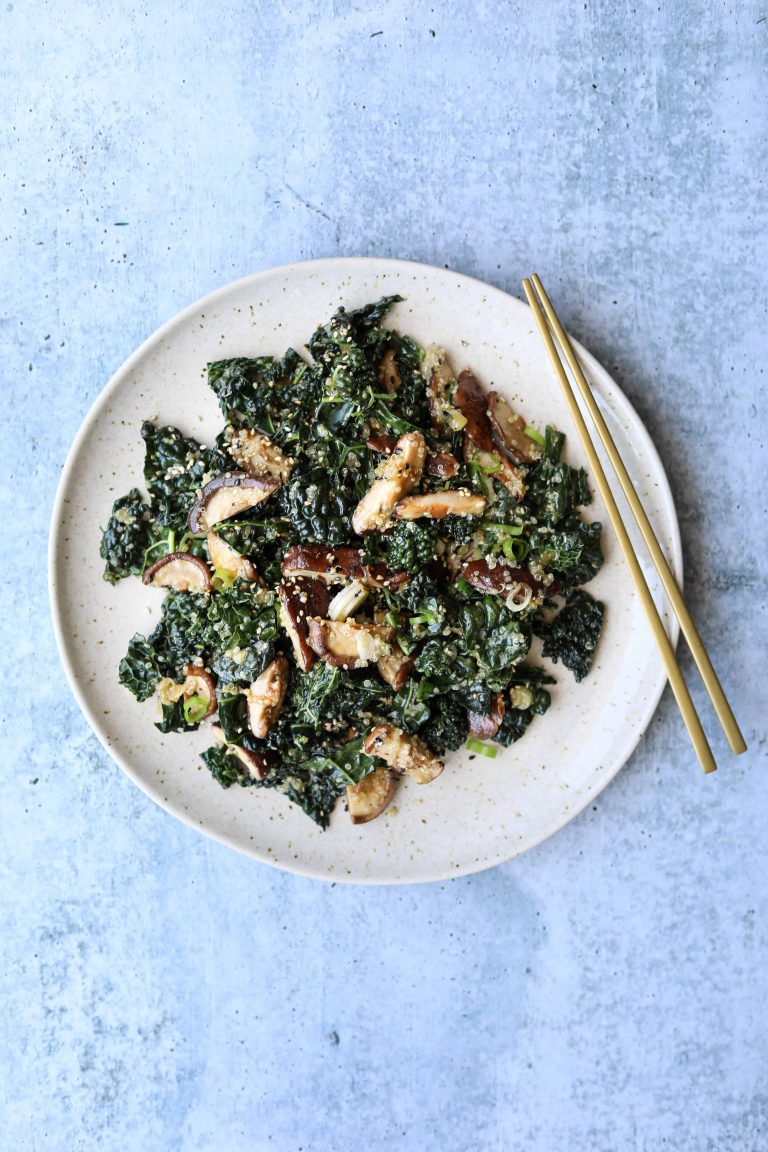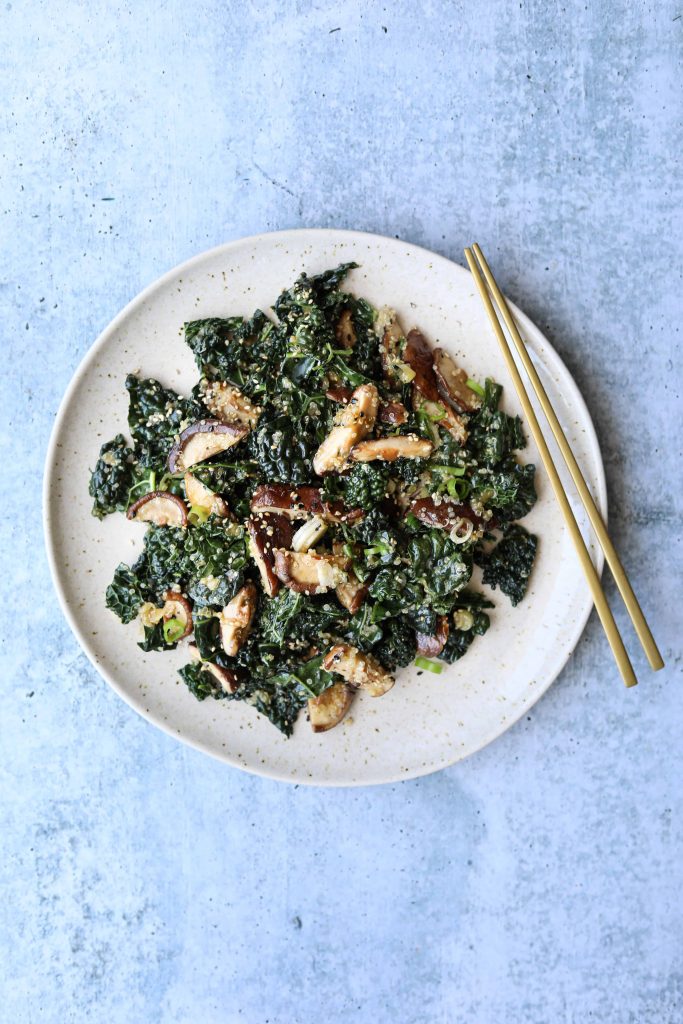 ---
If you love Kale and Quinoa Salad with Shiitake Mushrooms check more great salad recipe →
Don't forget to comment below and leave this recipe a five-star review!