This sweet and salty white cheddar grilled cheese is filled with caramelized onion and fig jam! Fancy, grown-up grilled cheese is the ultimate comfort food!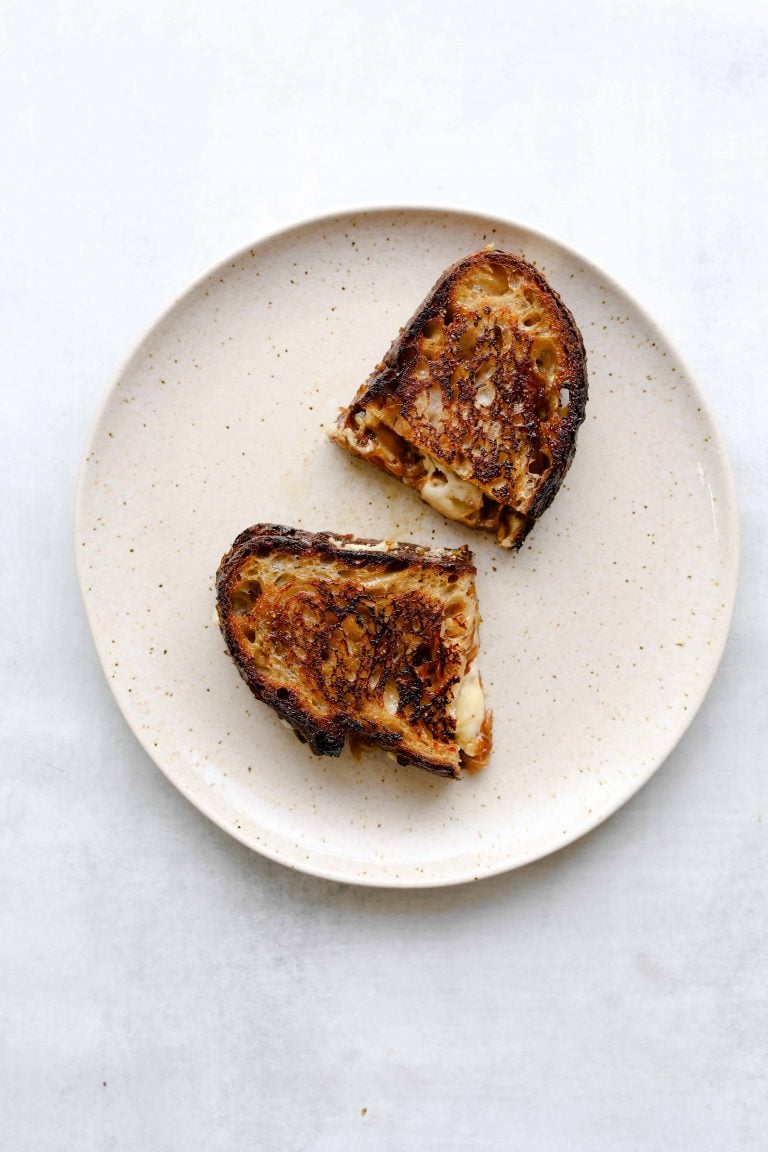 Grown-up grilled cheese!
I really do love a classic white bread and kraft singles grilled cheese but sometimes you need something a little more special. This melty, crunchy, white cheddar and fig grilled cheese is the perfect balance of salty and sweet! It reminds me of all my favorite elements of an after-dinner cheese plate piled between warm buttery toasty bread. This grilled cheese makes for the coziest fall lunch or dinner and pairs perfectly with a glass of buttery chardonnay!
White Cheddar + Fig Grilled Cheese Step by Step →
Sharp and creamy white cheddar cheese, sweet fig jam and caramelized onions come together to create the ultimate grown-up grilled cheese sandwich!
---
---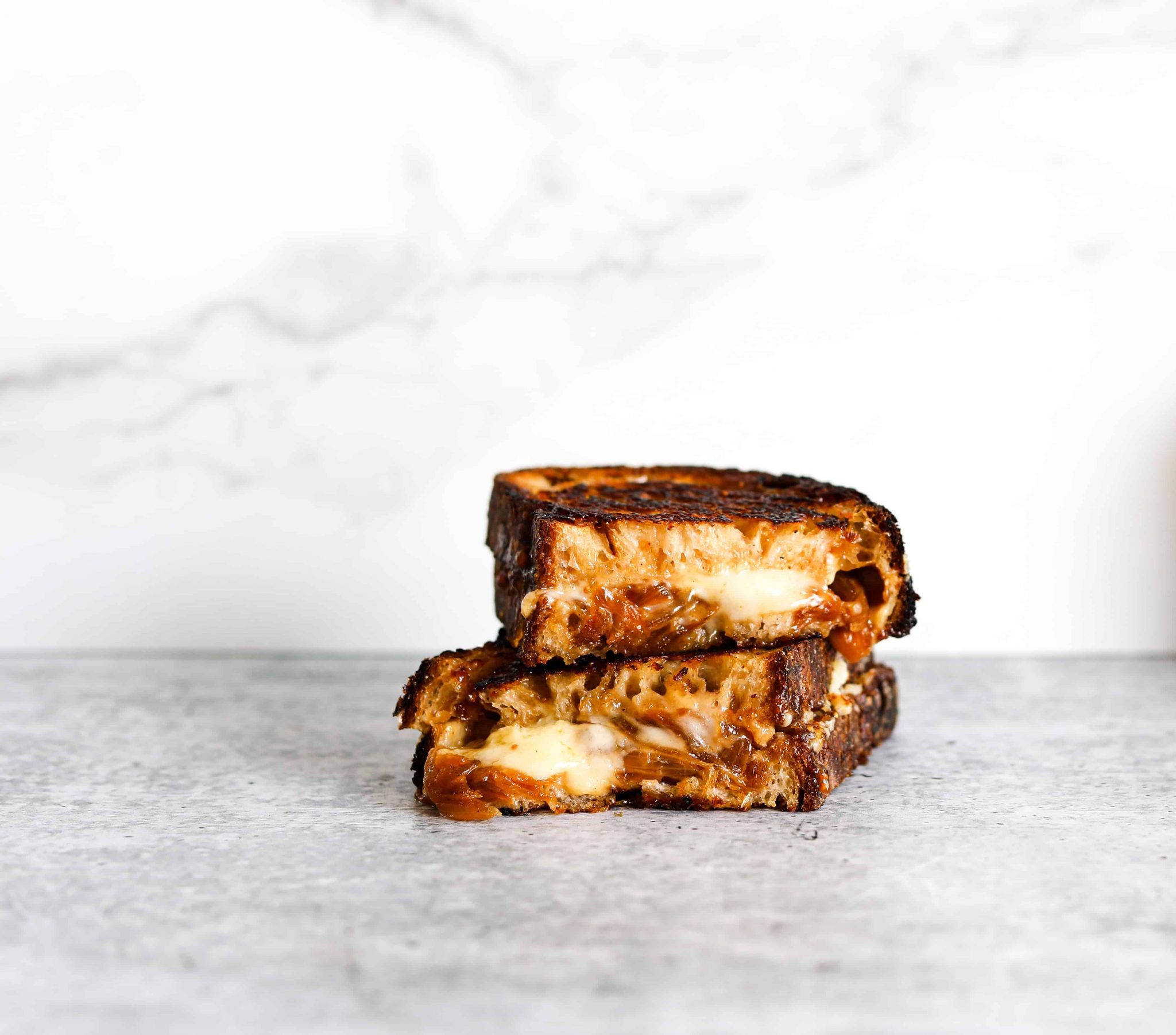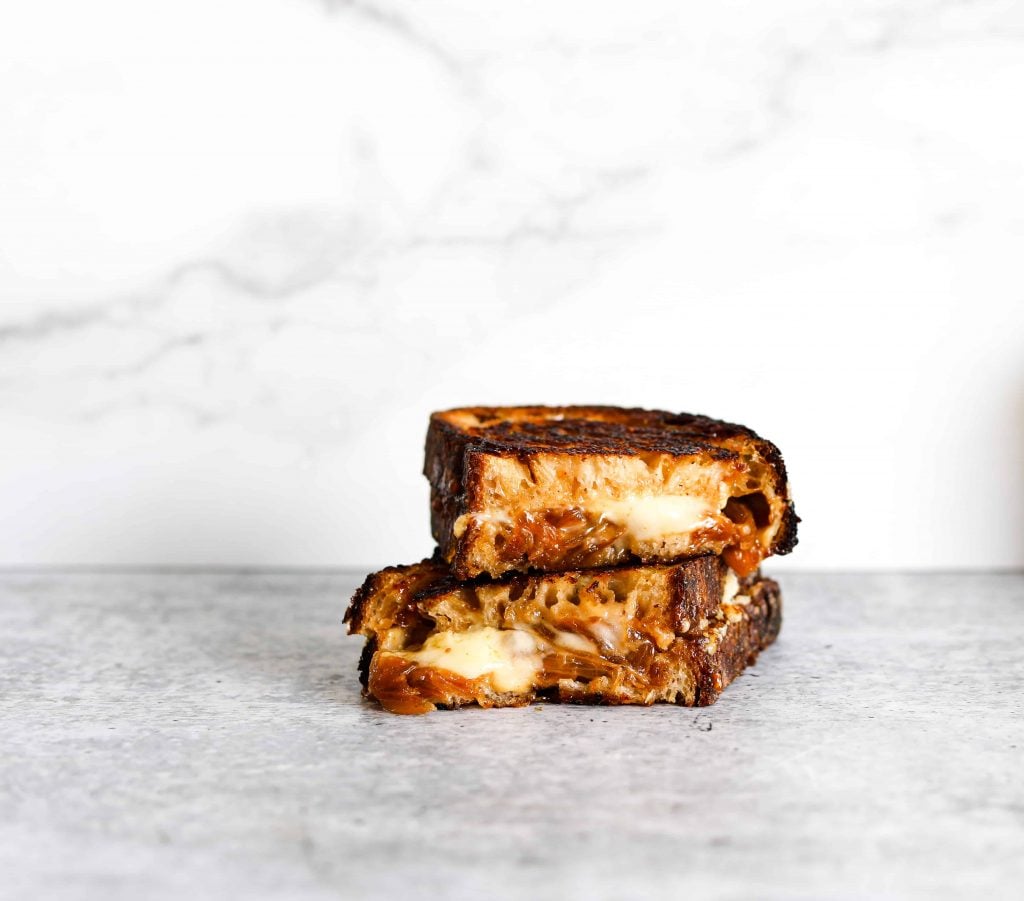 If you love White Cheddar + Fig Grilled Cheese, check out more great recipes →