Sweet and creamy vanilla-infused coconut porridge topped with strawberry jam!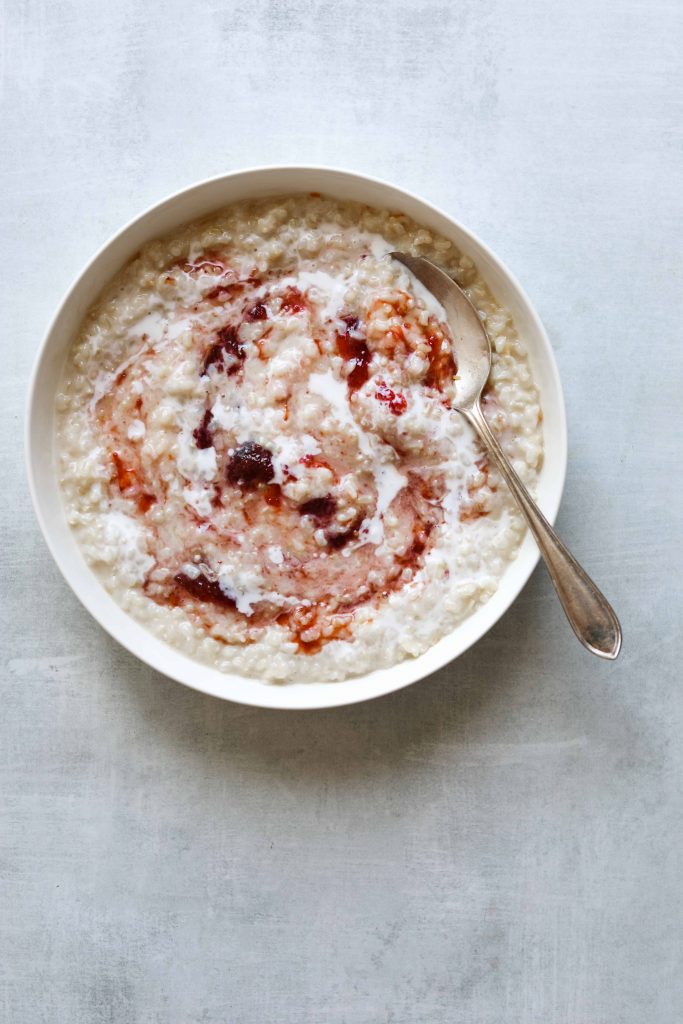 This cozy and sweet brown rice porridge topped with strawberry jam is nourishing, filling and only requires four simple ingredients. It's similar to a bowl of oatmeal but the brown rice gives it a heartier texture and the coconut milk makes it so creamy! Brown rice porridge is so much better than oatmeal in my opinion!
Ingredients in Brown Rice Porridge →
Coconut Milk: I love the creaminess of canned coconut milk. You can, however, use any kind of milk in this recipe. Regular dairy milk works as well as almond or soy.
Brown Rice: I prefer the texture of brown rice to white for this porridge but both will technically work. If you're going to use white rice cut the cooking time by about half.
Vanilla Bean: If you don't have vanilla beans on hand you can use vanilla extract or vanilla bean paste!
Jam: I love strawberry jam but any flavor of jam will work, or top your porridge with fresh fruit!
---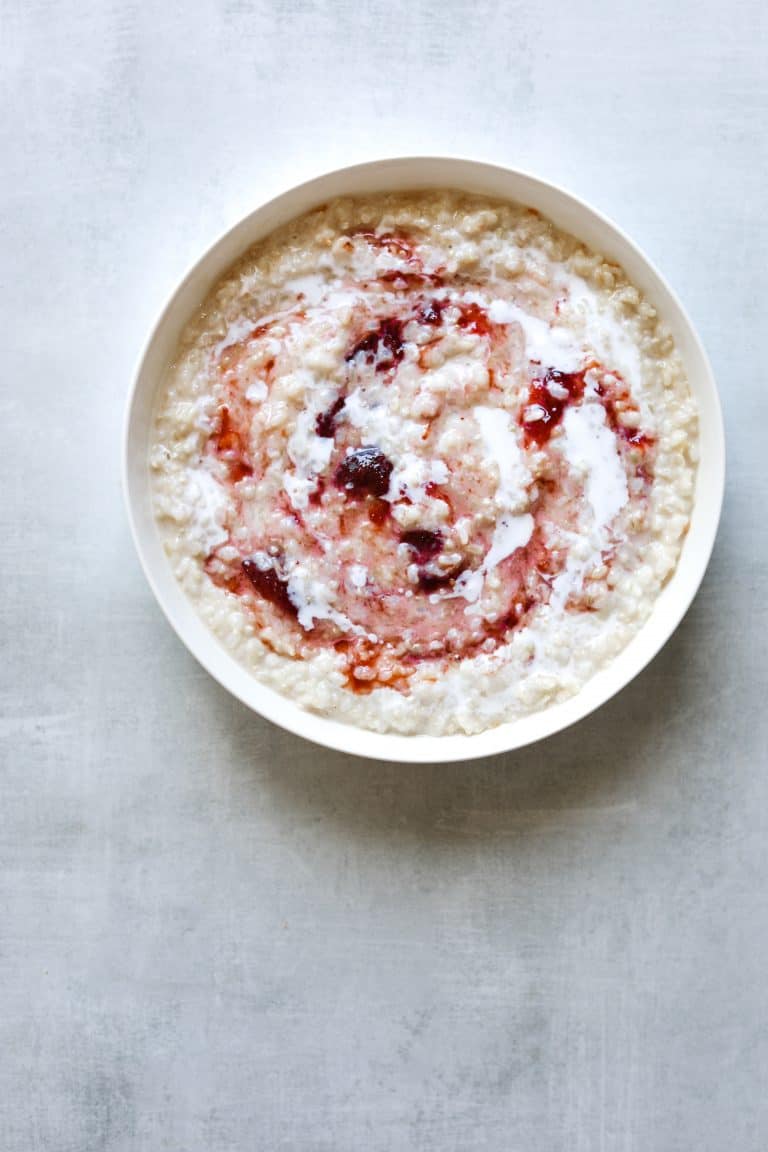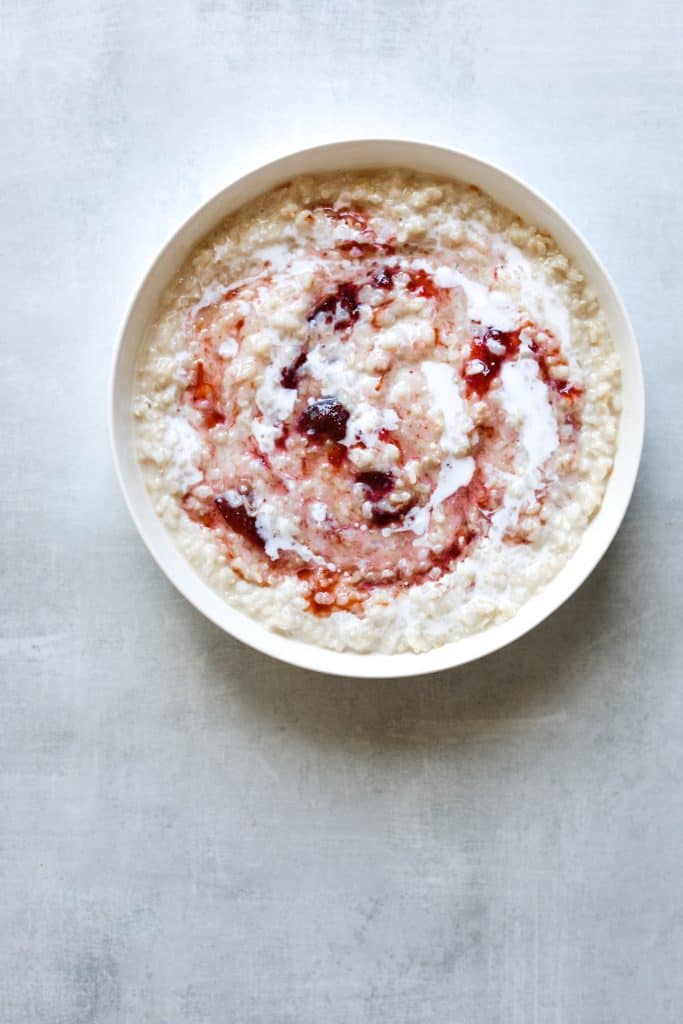 ---
If you love Creamy Coconut Brown Rice Porridge, check out more great recipes →