Sweet and savory delicata squash roasted with maple syrup and drizzled with nutty brown butter is the perfect fall side dish!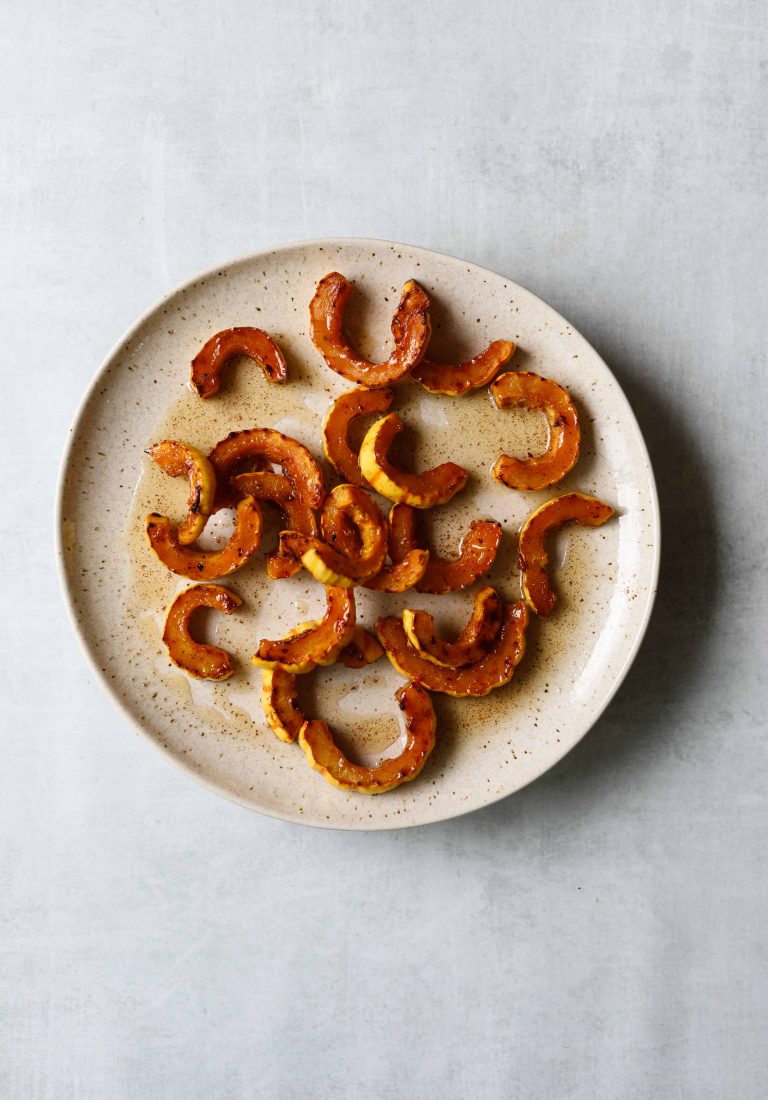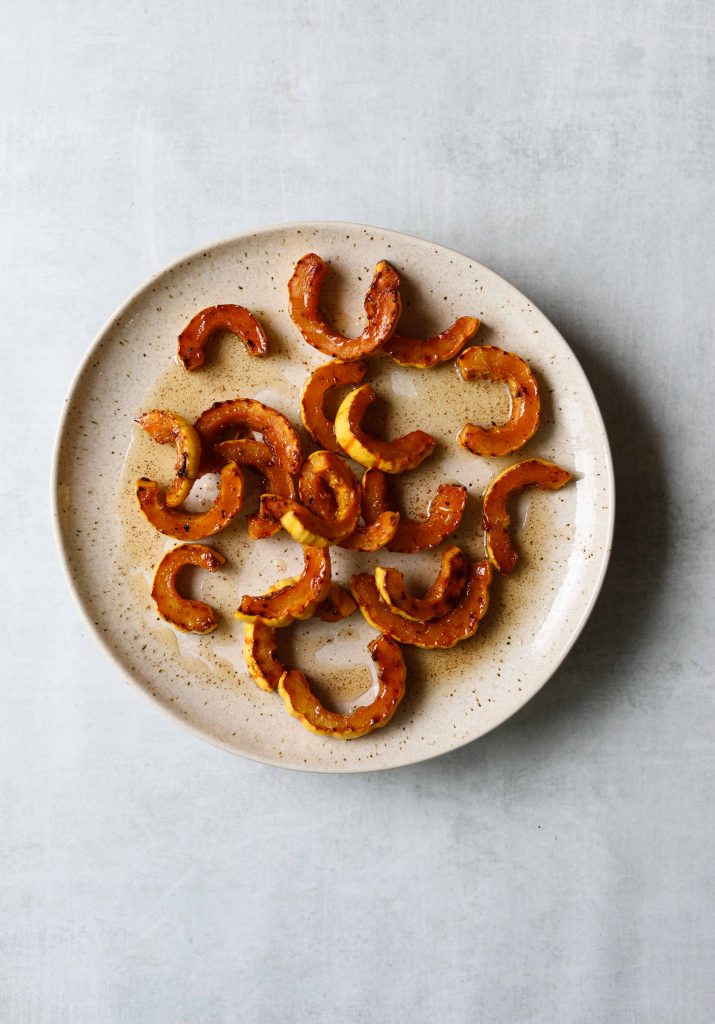 Delicata is one of my favorite types of squash. It cooks quickly, it's sweet but not too sweet, and the best part… you don't have to peel it! The skin is completely edible. I love to toss it with maple syrup and olive oil. The maple syrup enhances the sweetness and caramelizes nicely when roasted. The other best part of this dish… brown butter, ugh it's heaven! If you haven't browned butter before do so carefully because it can turn to burnt butter really fast! This recipe is perfect for cozy fall dinners or even your Thanksgiving menu!
---
Maple-Brown Butter Roasted Squash in two easy steps→
The aroma of roasting squash and nutty brown butter is sure to fill your home with coziest fall scents!
---
---
If you love Maple-Brown Butter Roasted Squash, check out more great recipe →