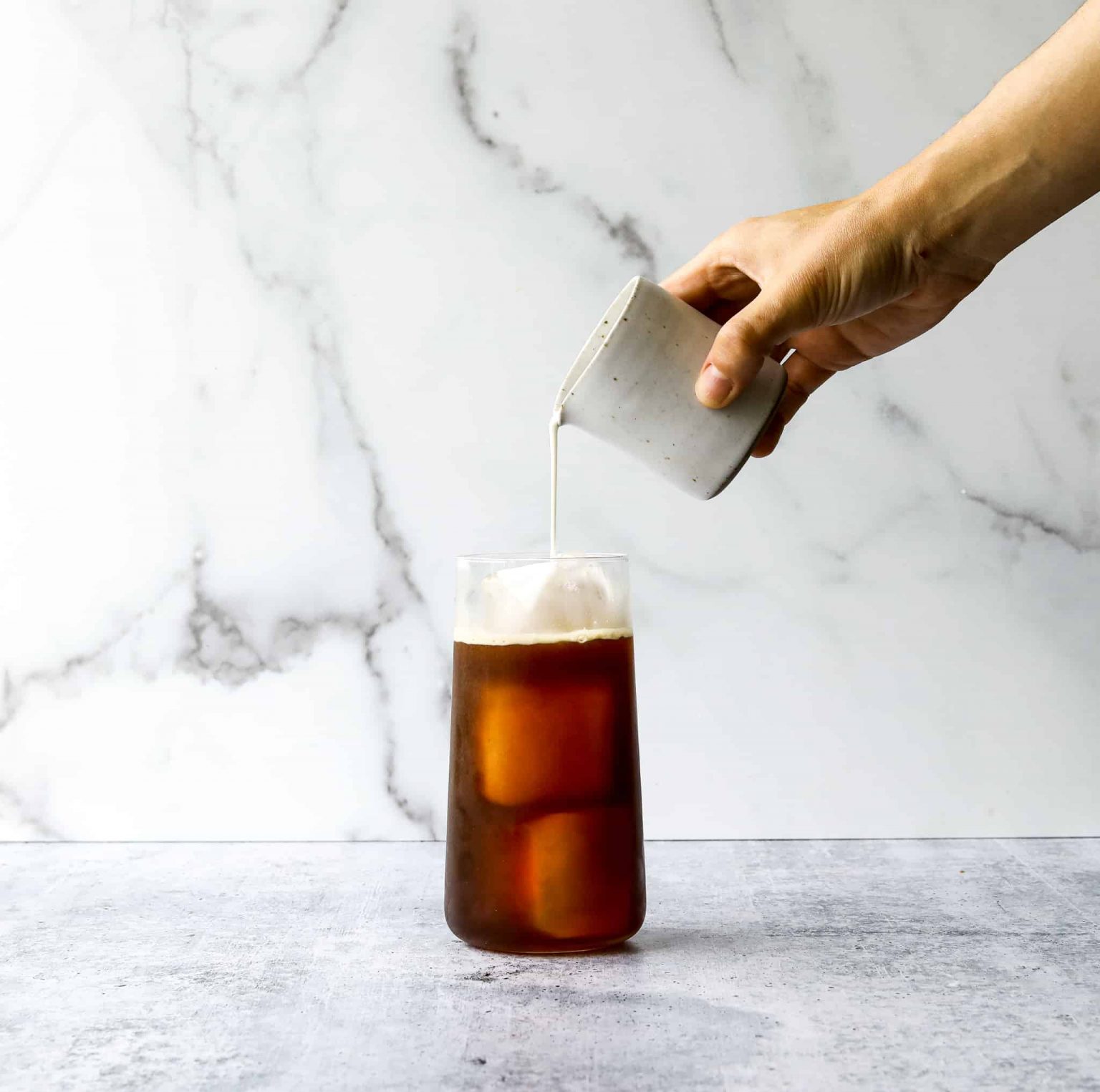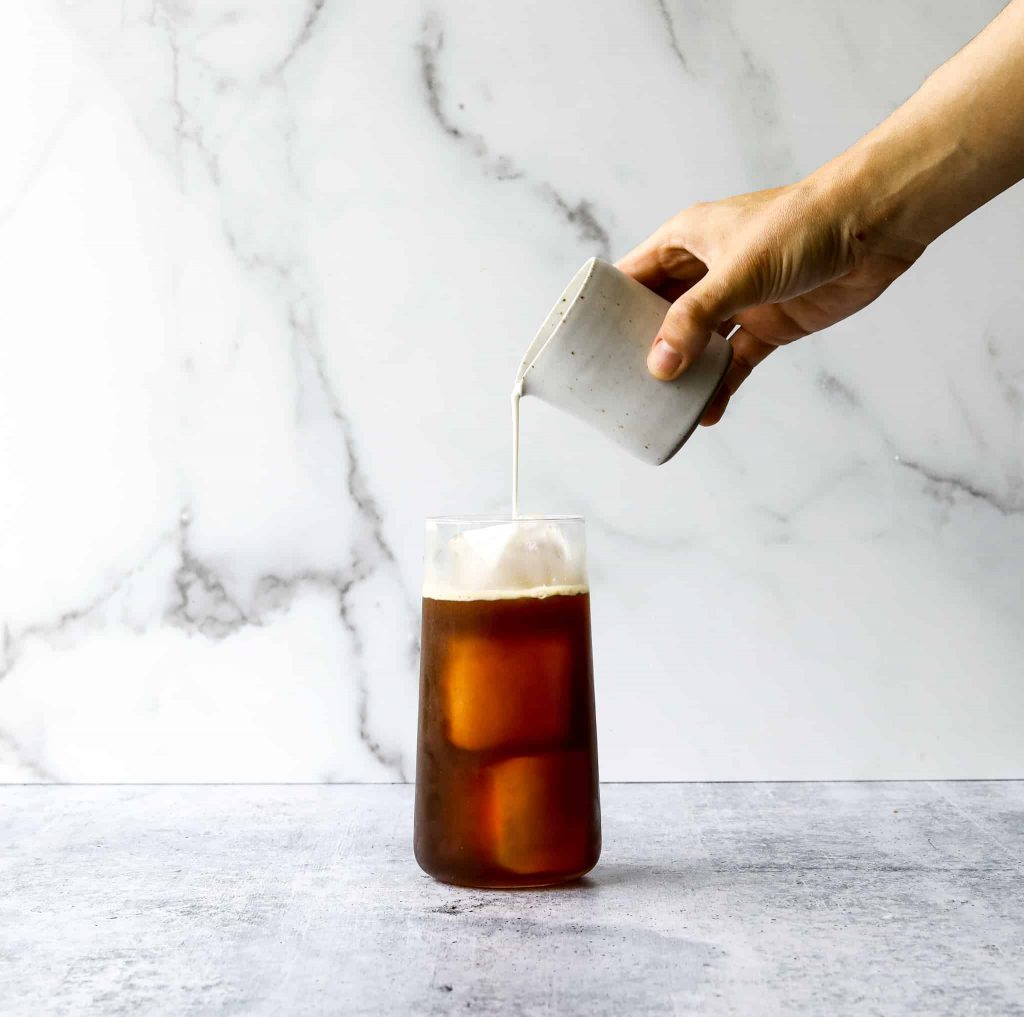 This french press cold brew recipe will save you a trip to the coffee shop!
I love an ice-cold glass of coffee on a hot summer morning. I've been seeing advertisements recently for fancy (and expensive!) cold brew coffee makers. The funny thing about that is you don't need any special equipment to make cold brew. You can make it with any large container, pitcher or glass jar, and a fine mesh strainer. I personally use my french press because I like how easy it is to press down on the plunger and pour.
I love my french press coffee maker. If you don't already have one I highly suggest the brand Bodum. I see them all the time at thrift stores, or you can get one on Amazon.
Get it here → Bodum French Press
What's the difference between cold brew and iced coffee?
There are two things that differentiate iced coffee from cold brew, and they are time and temperature.
Iced coffee is made by brewing a concentrated batch of coffee, chilling it, and then pouring it over ice. This was the standard practice for many years. I made iced coffee like this many times when I worked in a coffee shop while in culinary school!
Cold brew has gained a ton of popularity in recent years, and for good reason! Cold brew is made by steeping coarsely-ground coffee with filtered water for an extended period of time; between 8-24 hours. Time–rather than heat–is what extracts the flavor, caffeine, and oils from the beans, and infuses the water. The result is a complex, flavorful cup of coffee with less acidity and virtually no bitterness.
The perfect grind setting:
When it comes to cold brew, coarser is better. If it's too fine, the coffee will be cloudy. I grind my coffee at the grocery store when I buy it using the french press setting. If you grind your coffee at home, check your grinder's setting and adjust it to the coarsest.
What's the ideal steep time?
It actually depends on how strong you like your coffee! How long you steep your cold brew will greatly affect the depth and strength of your coffee. I recommend starting with 12 hours. If that's not strong enough, you can let it go for up to 24.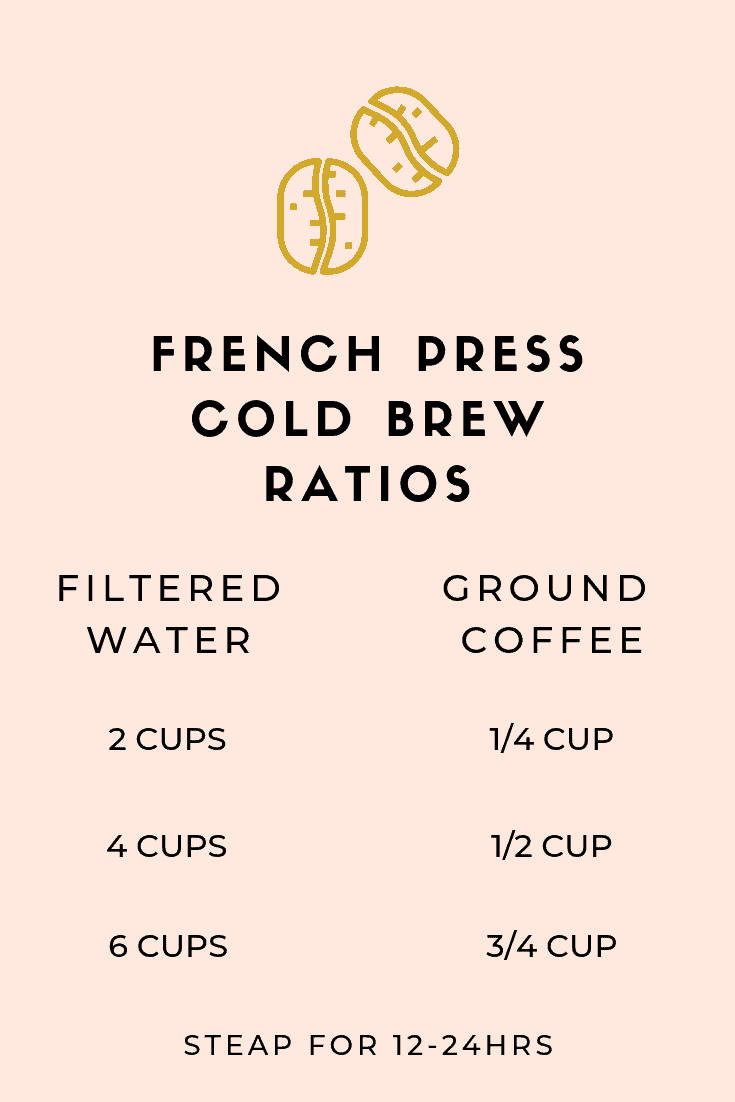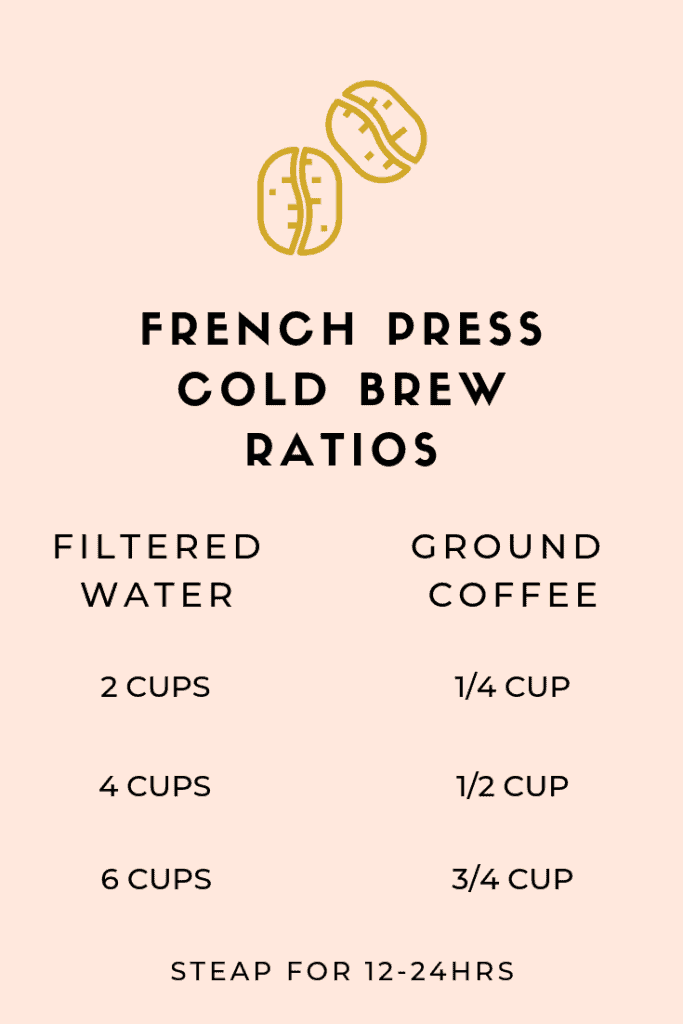 Use this chart to figure out the perfect filtered-water-to-ground-coffee ratio based on the size of your french press! →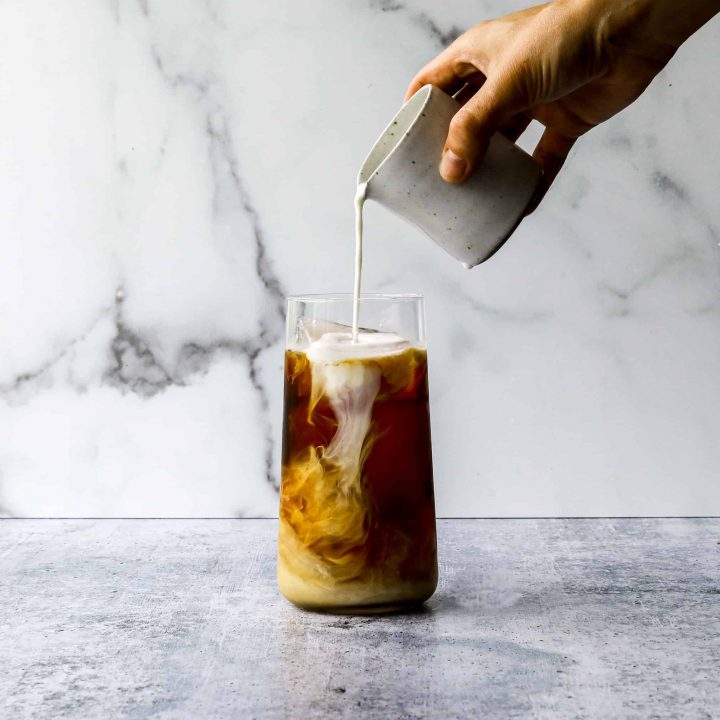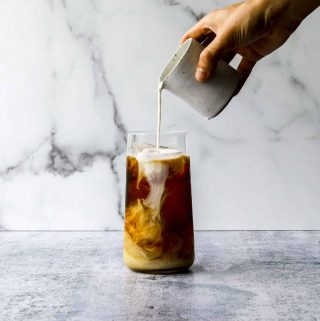 Ingredients
3/4

c

coarsely ground coffee

6

c

cold filtered water
Instructions
Place the ground coffee in the bottom of your french press. Cover with cold water. Stir. Leave in the refrigerator for a minimum of 12 hours, or up to 24. Plunge the french press, pour the coffee over ice and enjoy!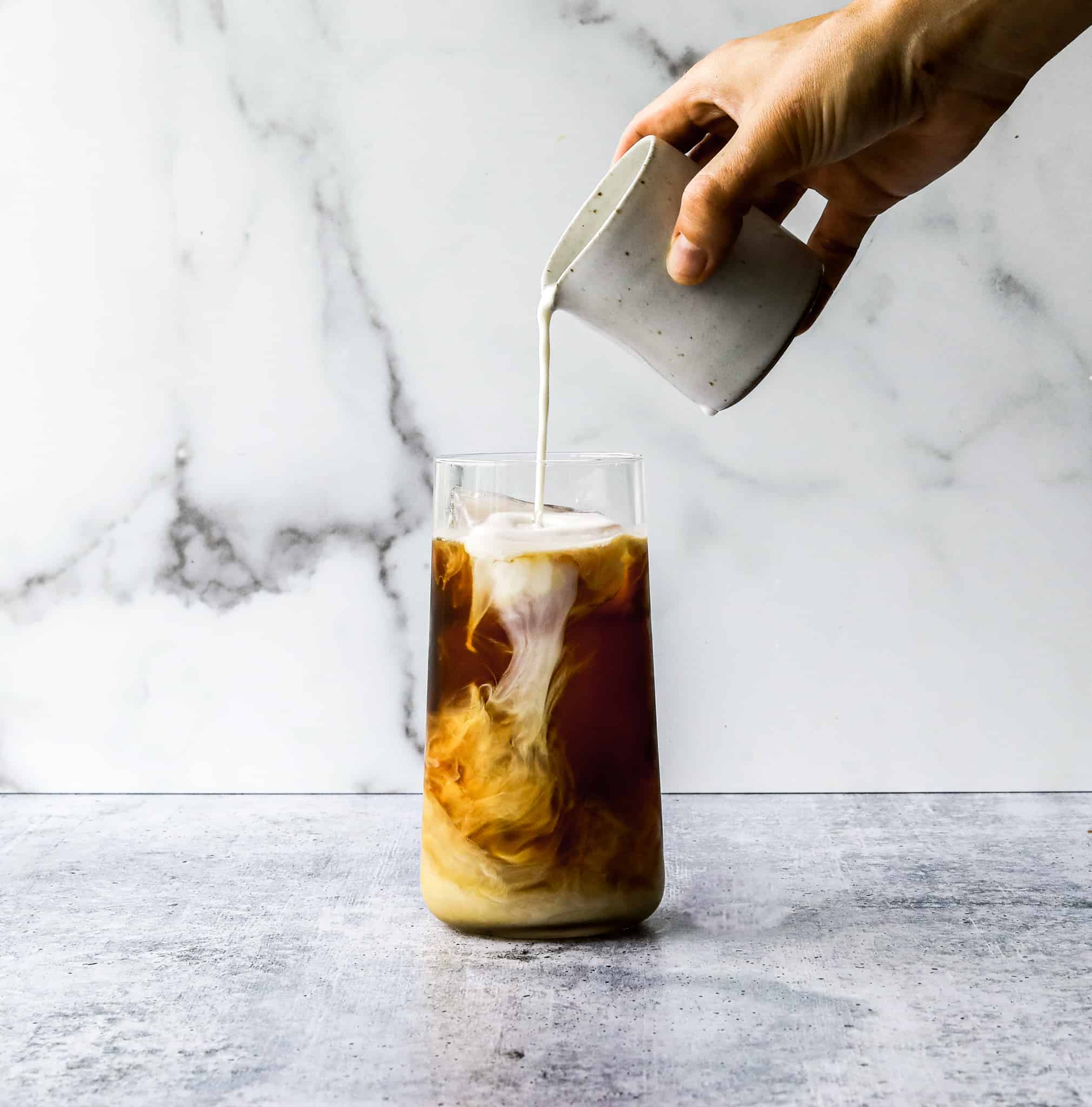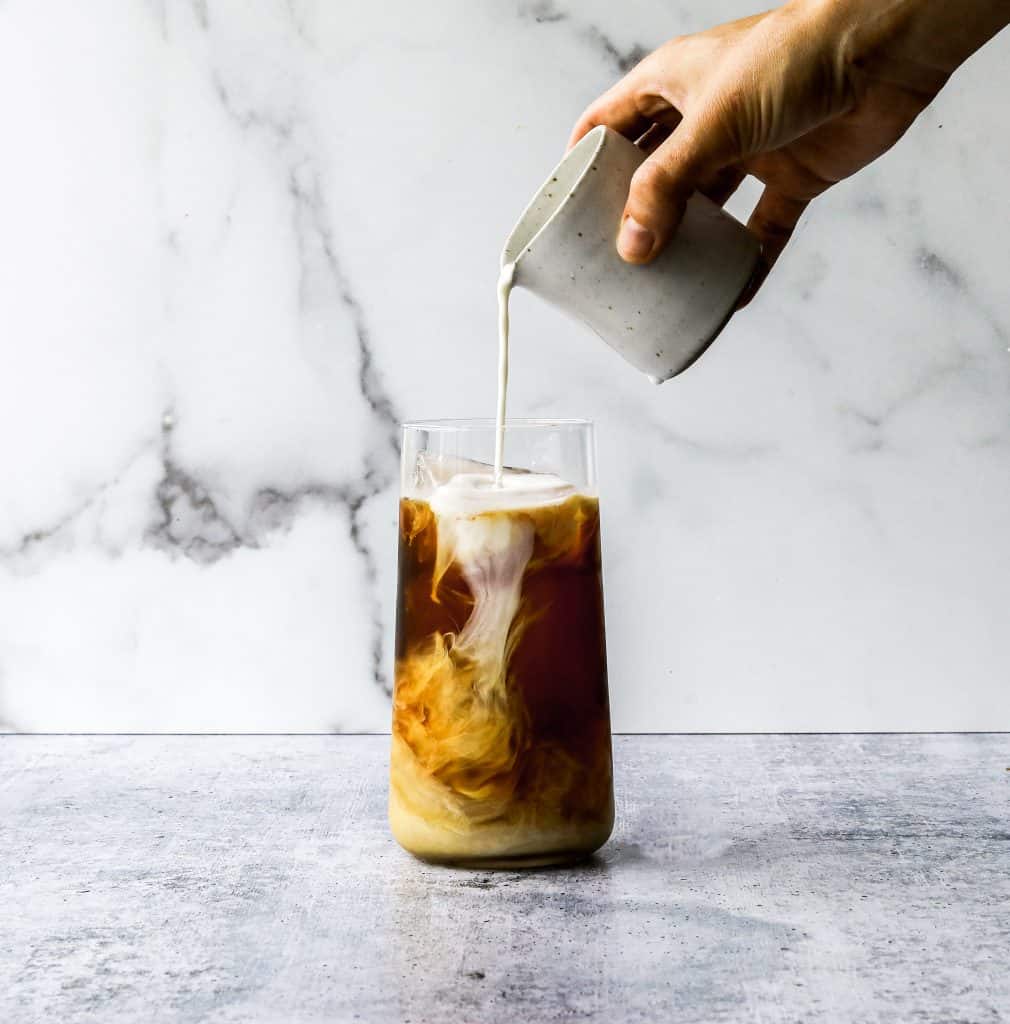 ---
If you love this recipe for french press cold brew check out these other great recipes →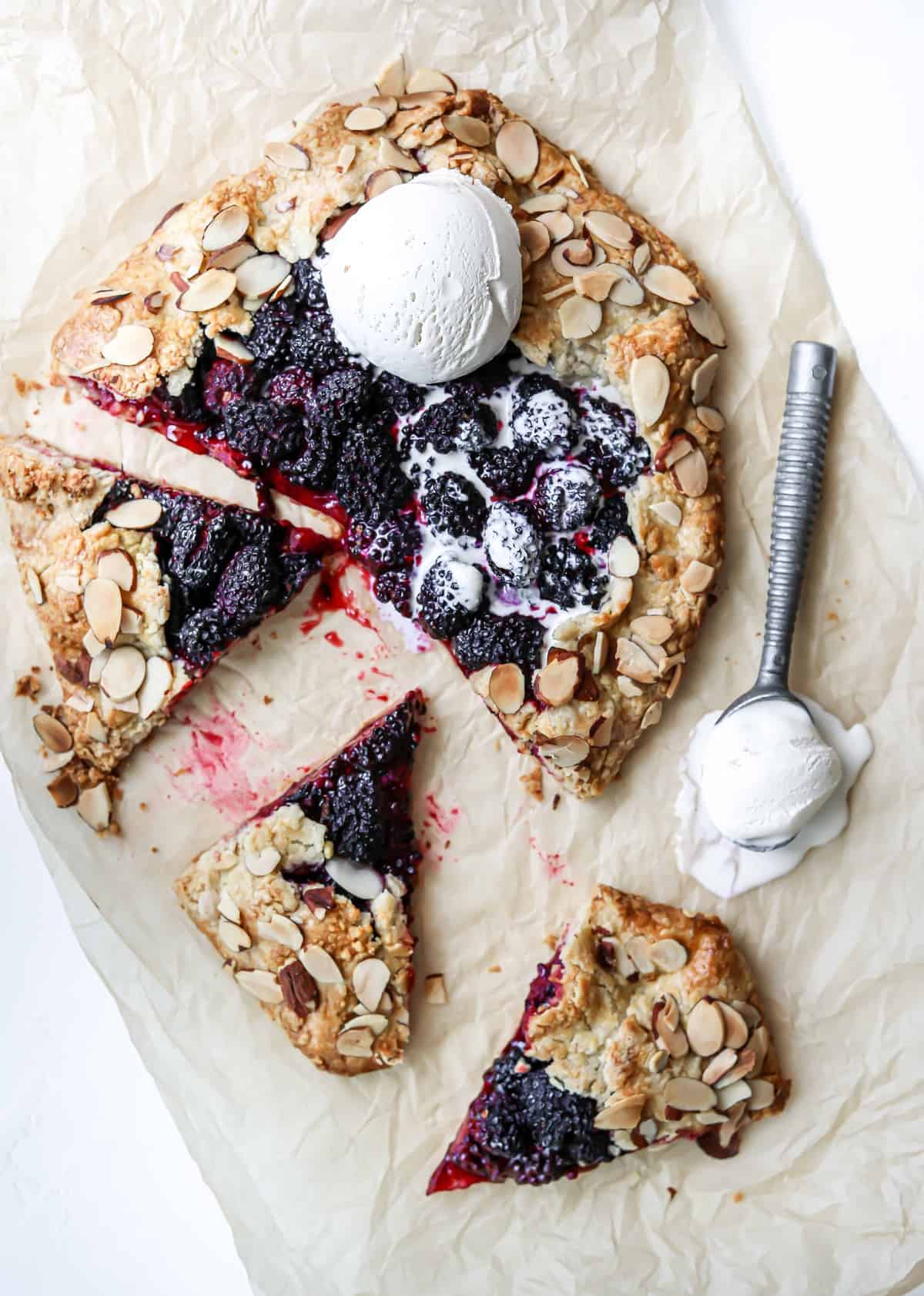 Blackberry and Almond Crostata
I love, love, LOVE making crostatas in the summer! There are so many beautiful fruits and berries in season begging to be wrapped in flakey pie dough and topped with ice-cream! This Blackberry Almond + Crostata is the perfect dessert to serve all summer long! A crostata is like low maintenance pie. It's rustic and…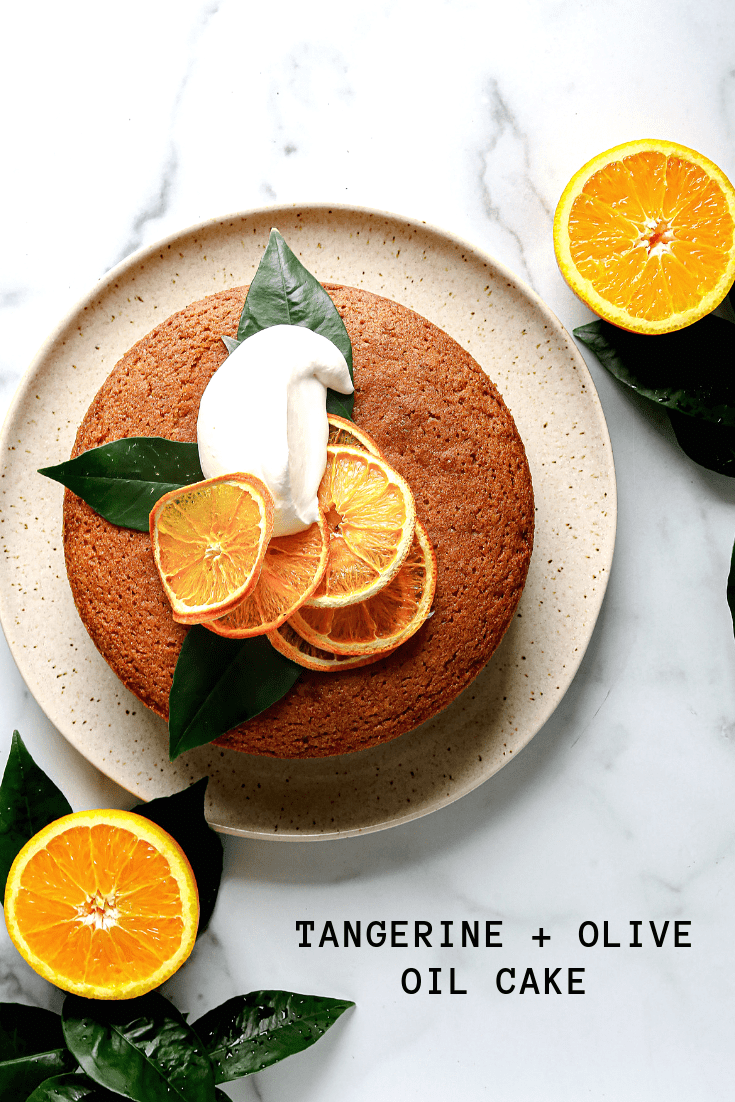 Tangerine + Olive Oil Cake
This tangerine and olive oil cake is pure heaven in every bite! I serve it with freshly whipped cream and dried orange slices. You can buy oranges slices at the grocery store if you don't feel like making them. This cake also works really well with lemon, grapefruit or any in-season citrus! The key to…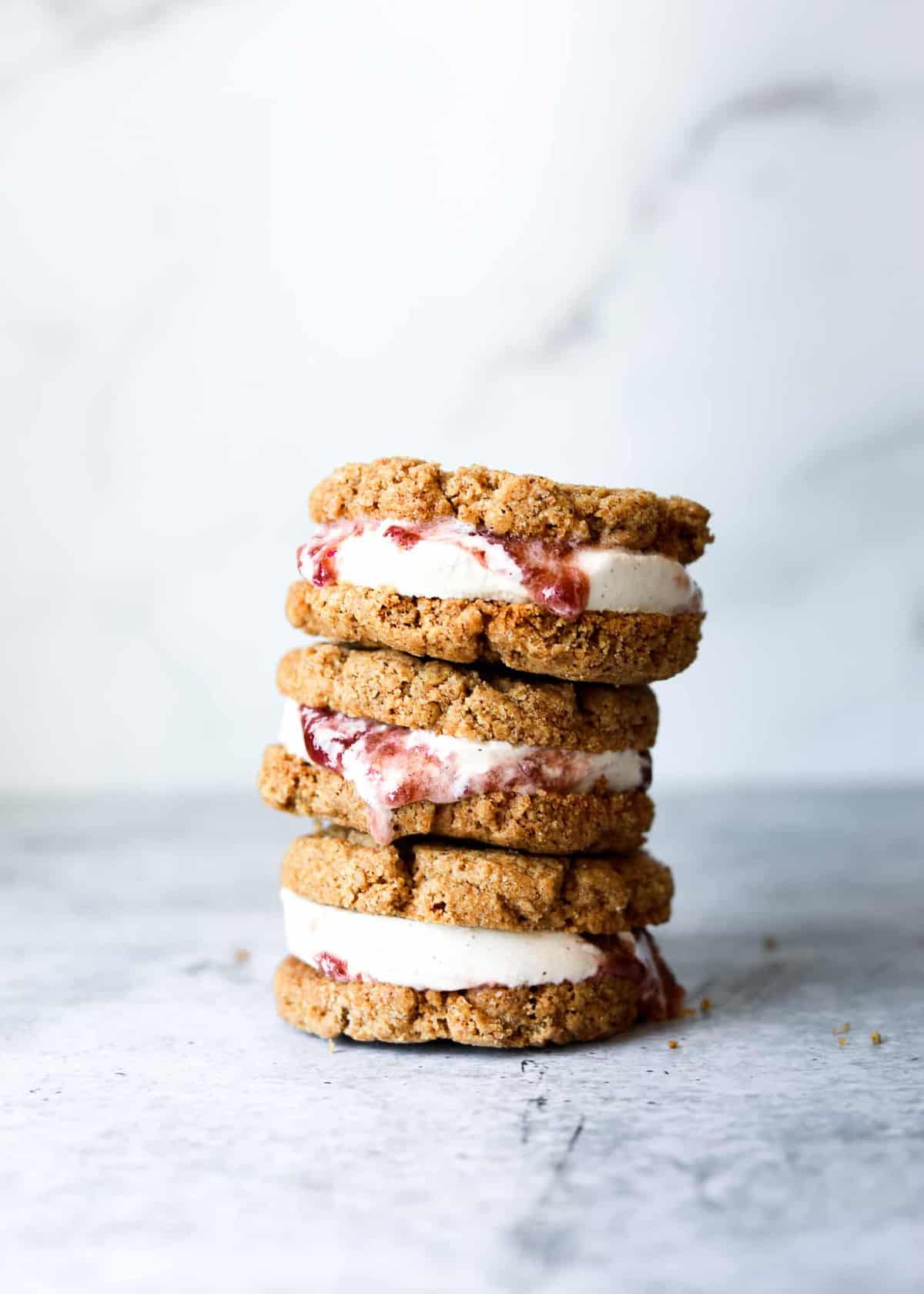 Strawberry Brown-Butter Ice Cream Sandwiches
This may be my most indulgent recipe to date! Vanilla ice cream and strawberry jam sandwiched between brown butter cookies! OMG! The best part? This recipe is way easier to make than it looks! I used store-bought ice cream and strawberry jam so the only technical part is making the cookies. These strawberry brown butter…
---
Like this recipe? Don't forget to leave it a five-star rating below!