Thai Inspired Steamed Fish with Lime Juice and Chilis
A super flavorful steamed halibut with lots of fresh garlic, chili, lime juice, and cilantro!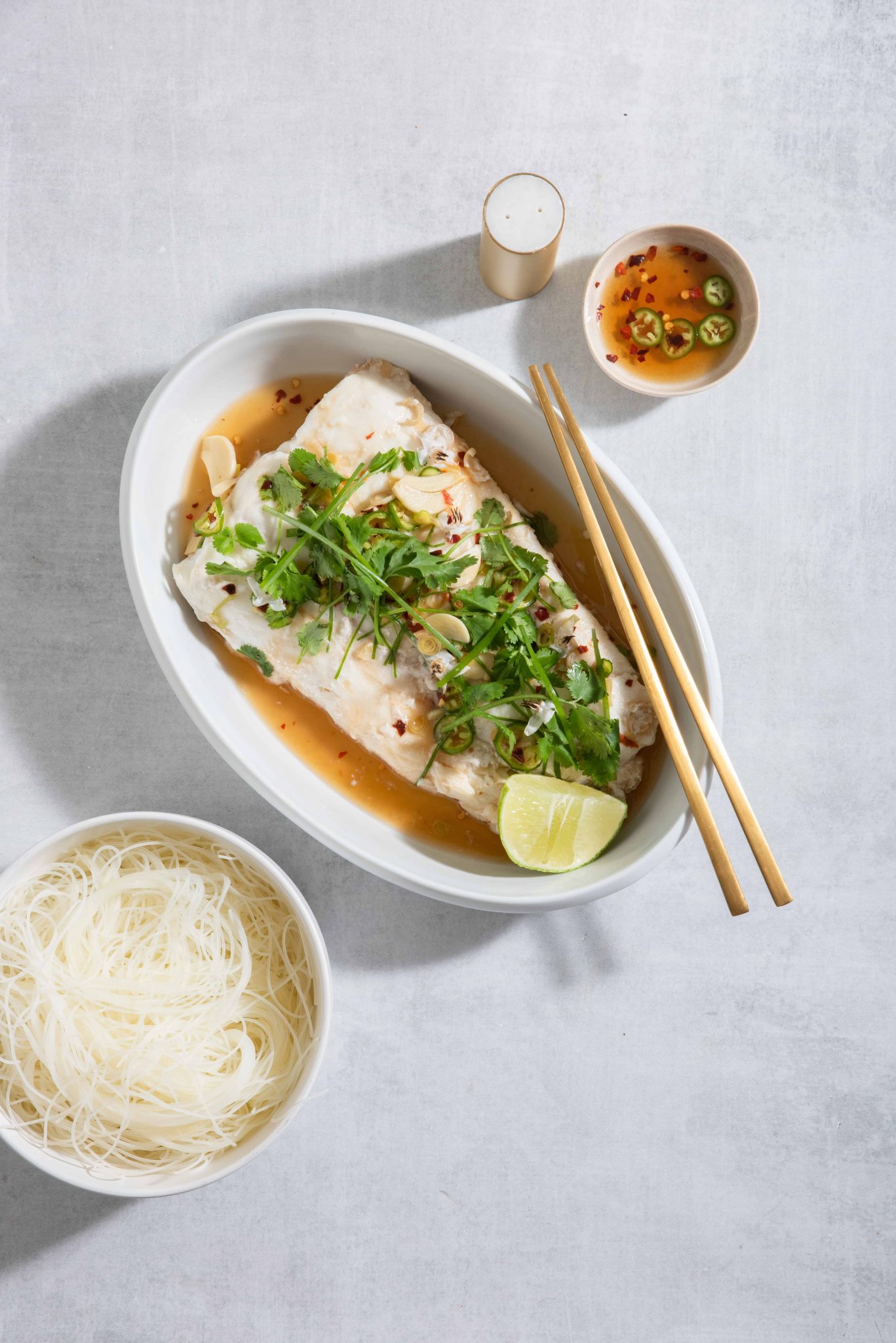 This recipe is inspired by one of my favorite dishes to order in a Thai restaurant; plaa neung manao. A steaming hot, usually whole, fish comes to the table bathed in tangy lime, fish sauce, chili, and garlic sauce. It's so good! This at-home version is very easy to make you have to give it a try!
Ingredients in this recipe→
Halibut: I love halibut but any white fish will do. You will need to adjust the cooking time depending on the thickness of the fish you use. You can use two filets or one large piece.

Thai Chilis: This recipe technically calls for Thai chilis, but I struggle to find them unless I'm at an Asian market. Feel free to use serrano chilis instead.

Fish Sauce: A staple ingredient in Thai and Southeast Asian cooking. It's a sweet, salty, kinda funky fermented fish condiment full of umami flavor! Get my favorite brand here.
Recipe Steps→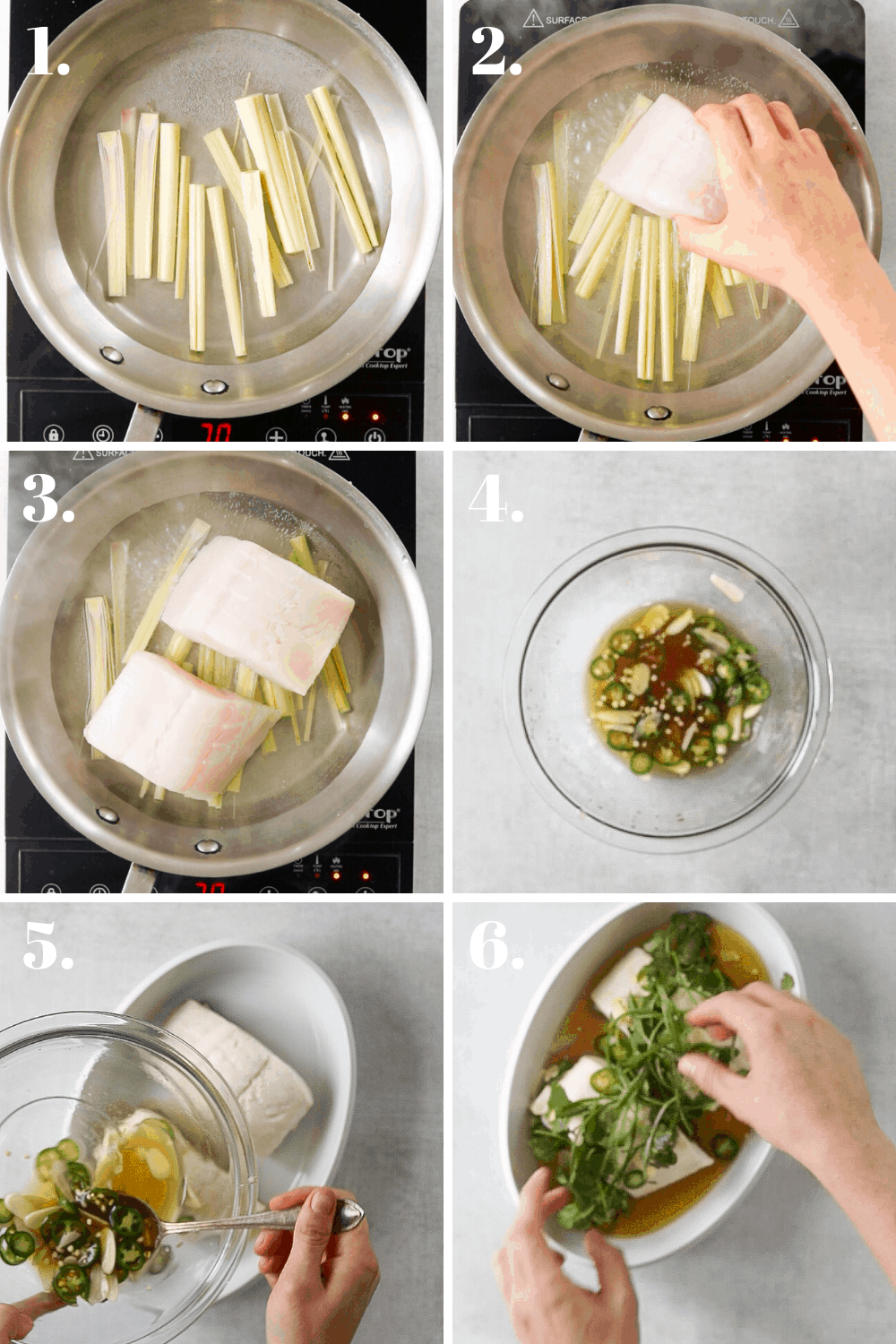 My Fish Steaming Technique→
I personally don't own a steamer basket, bamboo or otherwise. Instead, I create a steamer in a pot or pan with a tight-fitting lid. To do this chop up some lemongrass stalks and place them in the bottom of the pan, then pour enough water over them to just barely cover. Add a lid and bring the water to a simmer. Place the fish on top of the lemongrass, cover, and steam for 7-10 minutes.

If you have a steamer insert you can disregard this step and just use that. Totally up to you!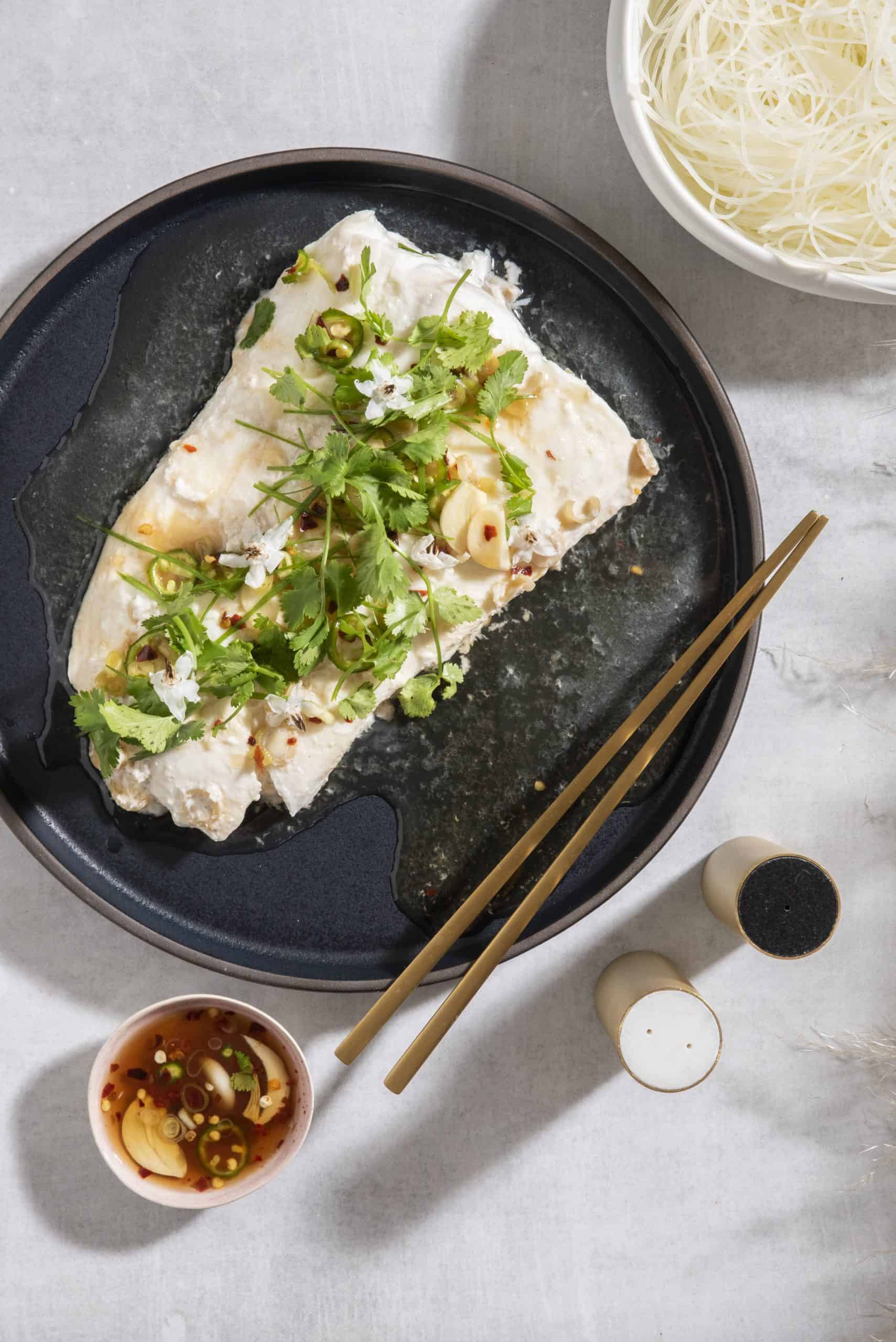 ---
Love this Thai inspired Fish? Check out more great recipes below→