15+ Warm and Cozy Fall Dinner Recipes!
It's that time of year for warming dinner recipes that say a gentle farewell to summer. This lineup of hearty pastas, sheet-pan dinners and savory soups will warm you up from the inside out during these chillier autumn months! Get your taste buds ready: this round up is an absolute can't-miss!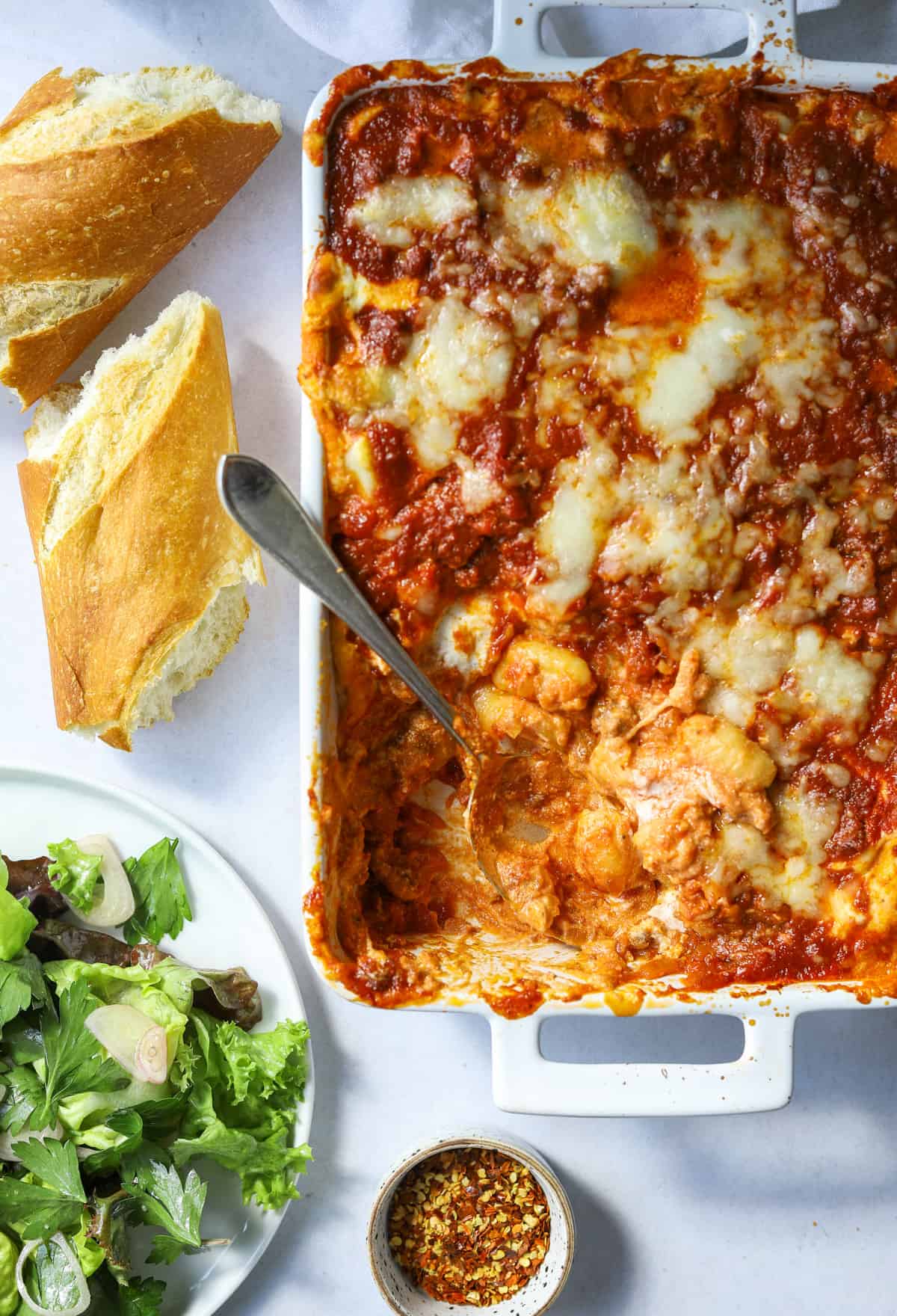 Perfect for chilly autumn nights this cheesy, bubbling Baked Gnocchi al Forno is the ultimate soul-warming comfort food! If you love Italian baked pastas like ziti, lasagna and stuffed shells, then you're going to love Gnocchi al Forno!
---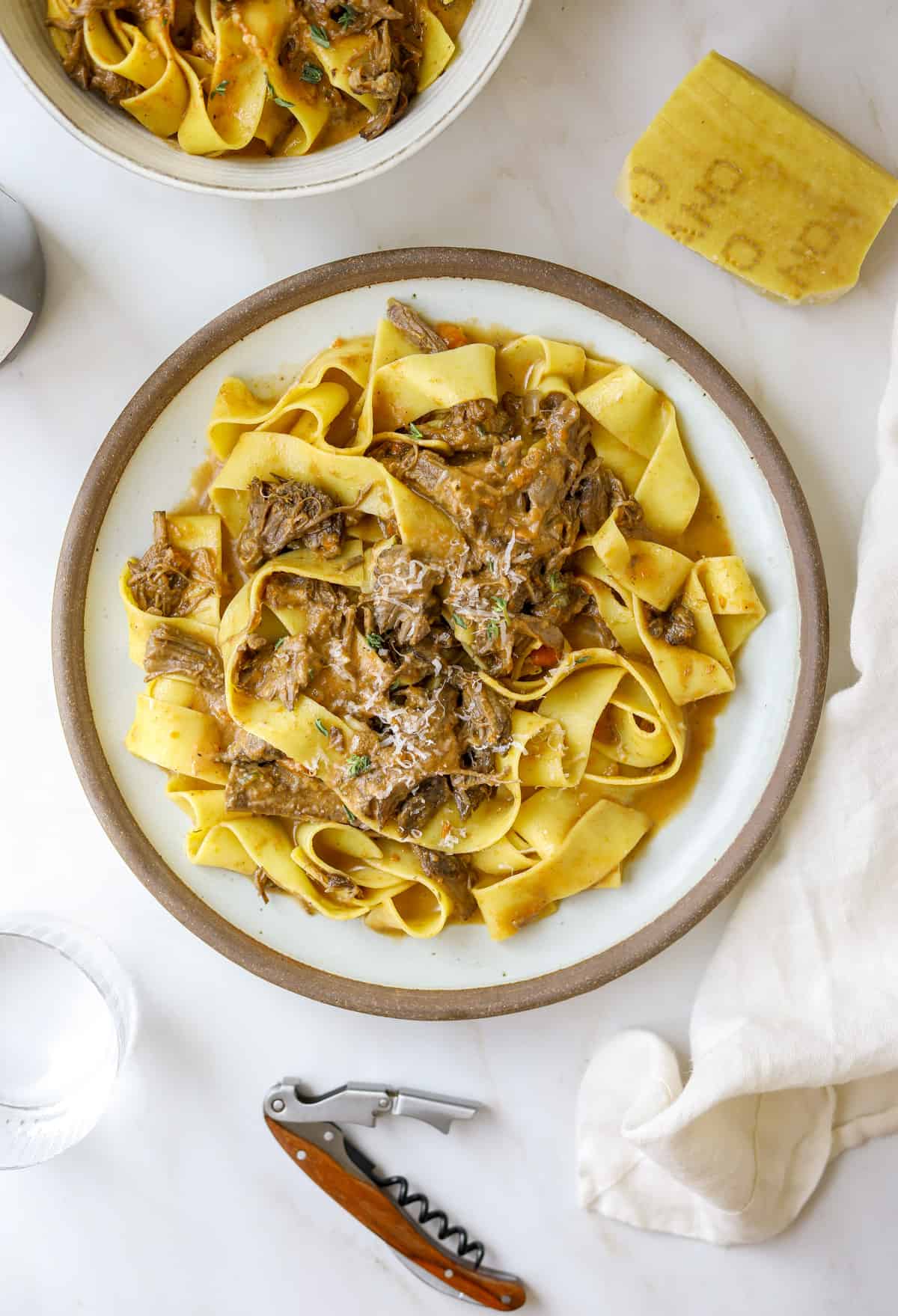 Got a little extra time on your hands? Looking for the perfect slow-cooked weekend dinner? Don't worry, I've got you covered! This Short Rib Ragù with Pappardelle is made with red wine braised short ribs, mascarpone cheese and freshly grated parmesan cheese!
---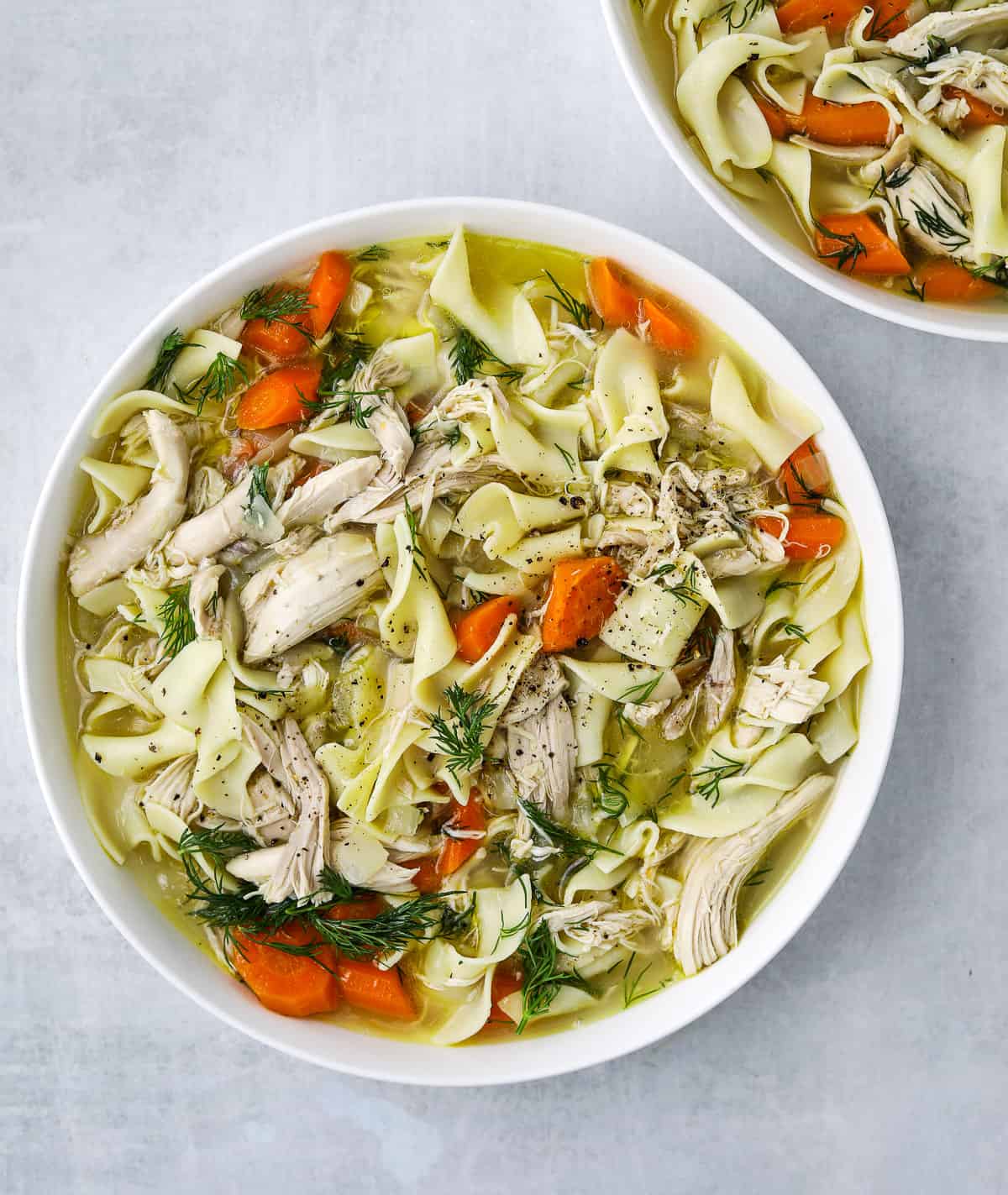 If you haven't made Chicken Noodle Soup with rotisserie chicken yet, you need to! This is a must-make for soup season!
---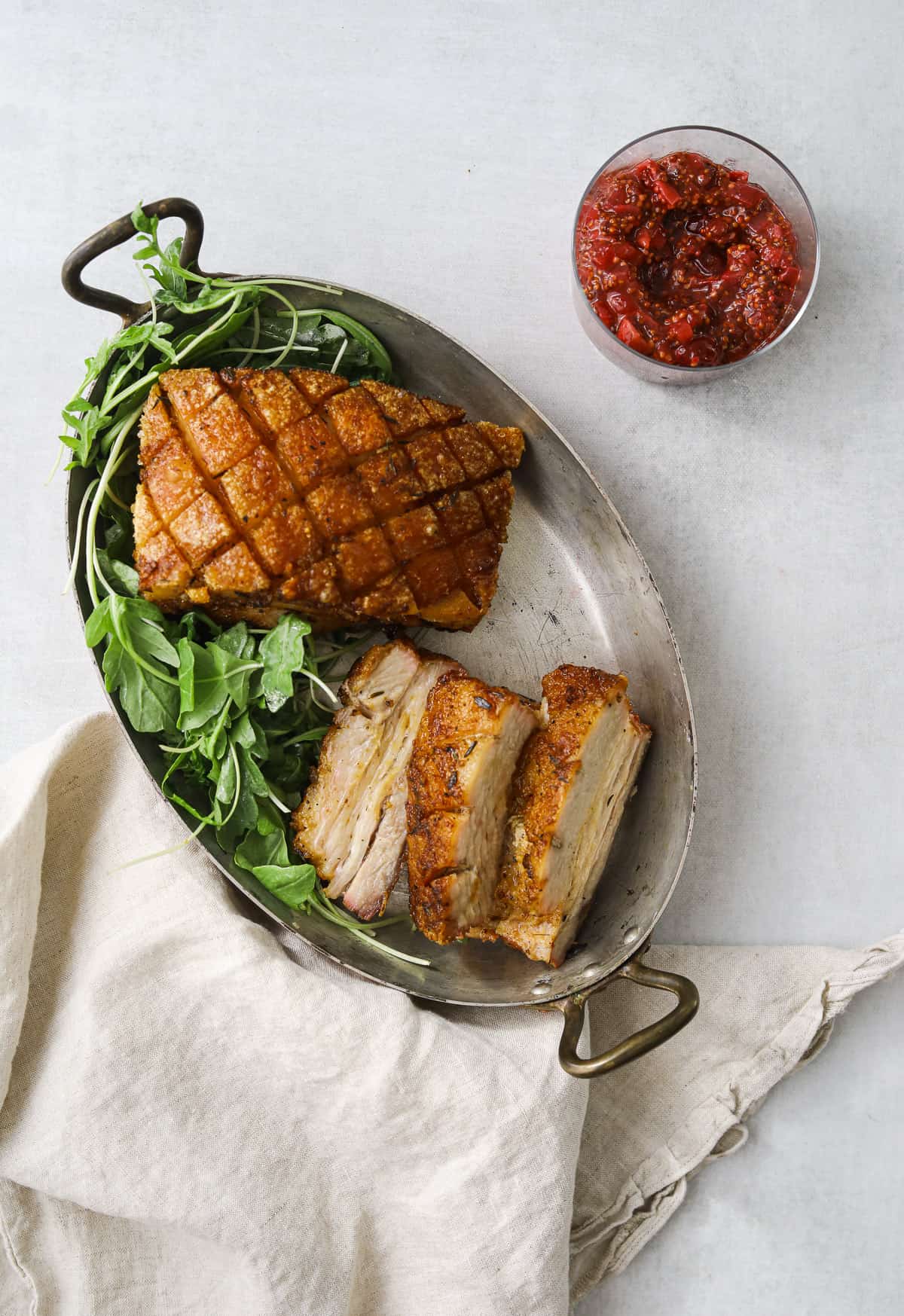 This method for Crispy Roasted Pork Belly gets you meat that's juicy and tender on the inside but with a nice brown crust on the outside. It works perfectly every time! Serve it with tangy cranberry mustard, the perfect condiment to complement and balance the fattiness of the pork!
---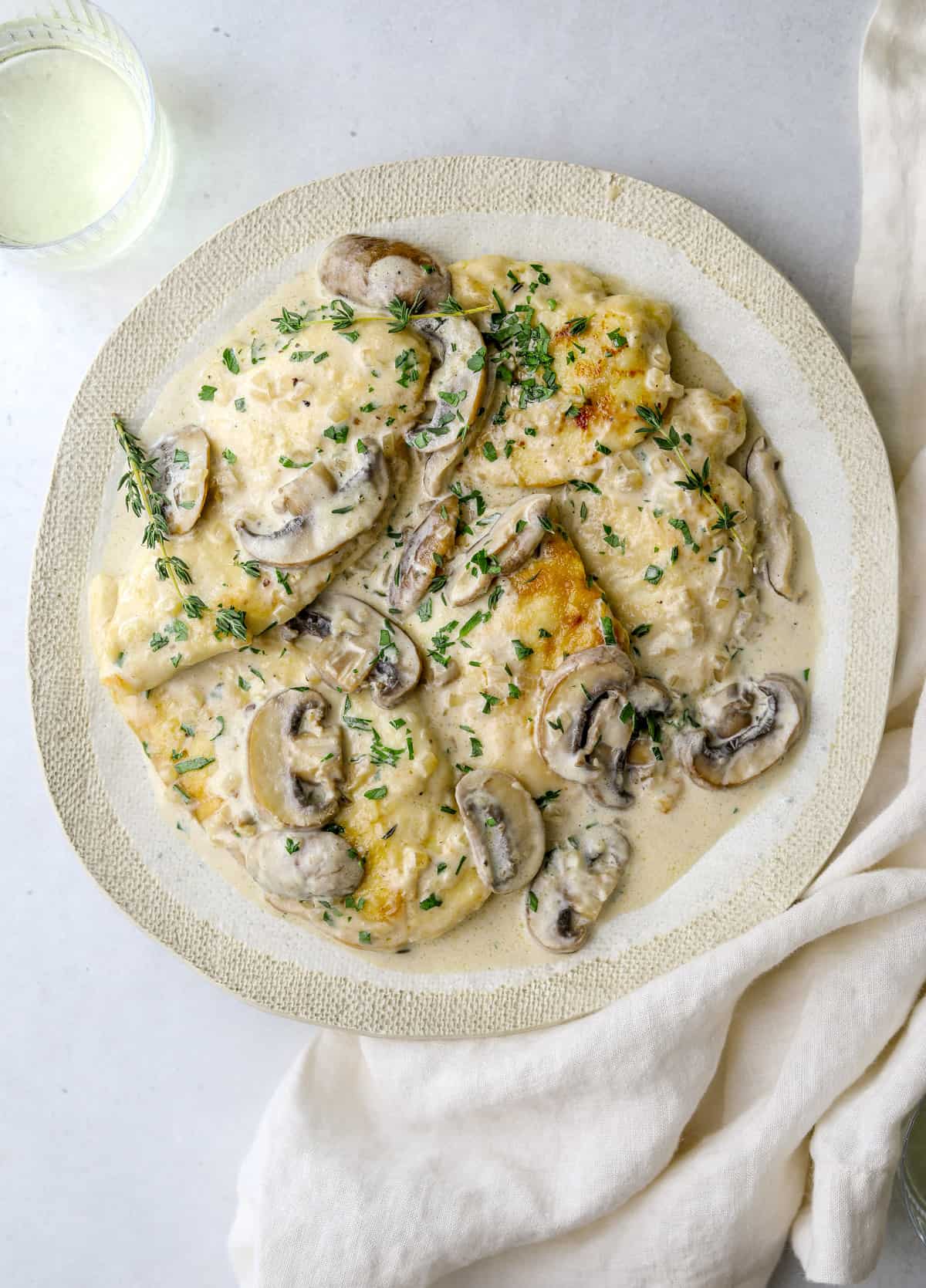 Creamy Mushroom Chicken with White Wine and Mustard is simple enough for a week night dinner yet elegant enough to impress company! Serve alongside French Green Beans with Caramelized Shallots or a Simple Dinner Salad.
---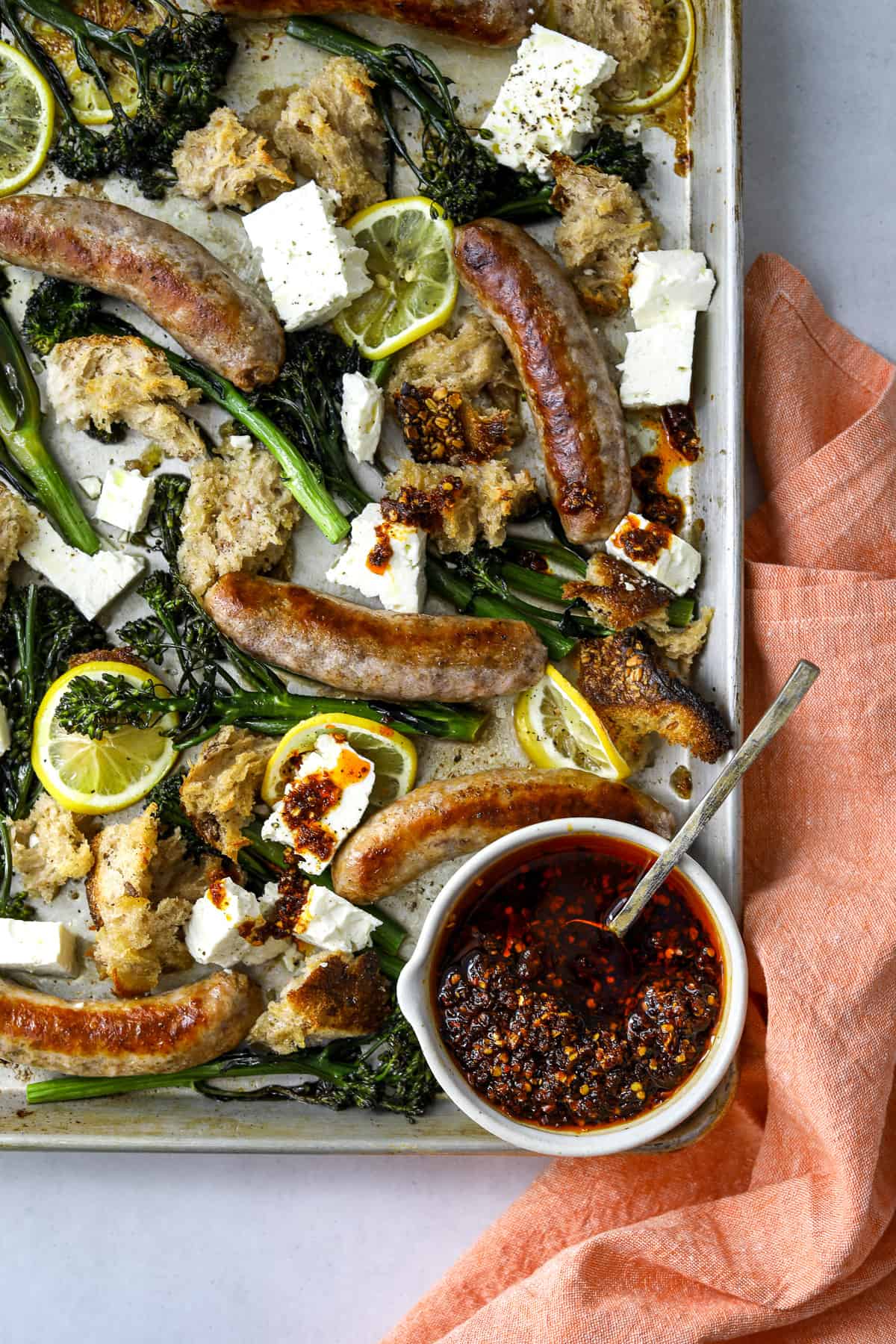 Who doesn't love a sheet pan dinner? They're fast, practically effortless, and clean-up is a breeze! Sheet Pan Roasted Sausage with Broccolini, Feta, and Crunchy Chili Oil is big on flavor with minimal work!
---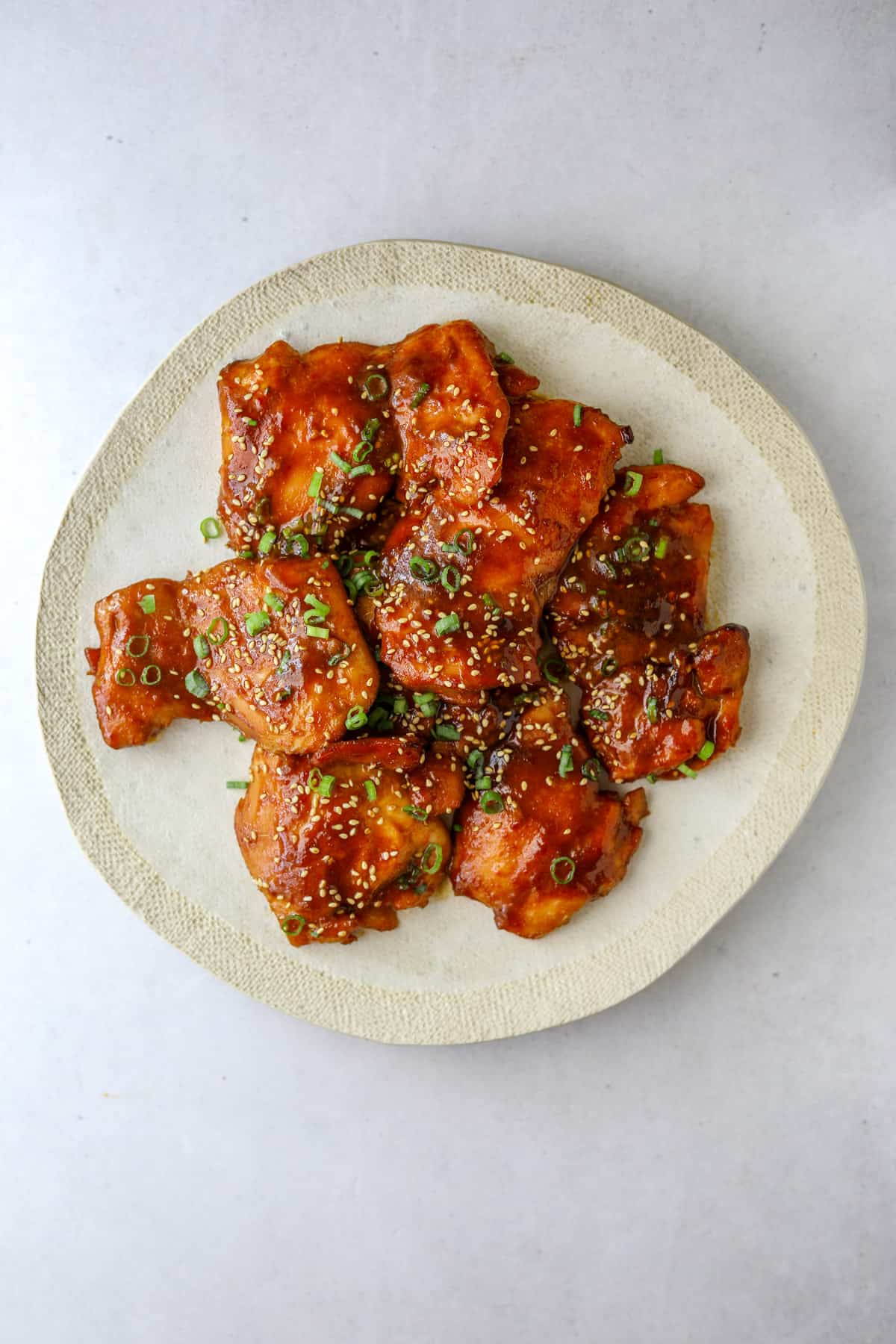 While were on the subject of sheet pan meals you may also want to check out this Sheet Pan Honey-Soy Sticky Chicken! Serve with steamed broccoli and Toasted Coconut Lime Rice for a fast and healthy dinner!
---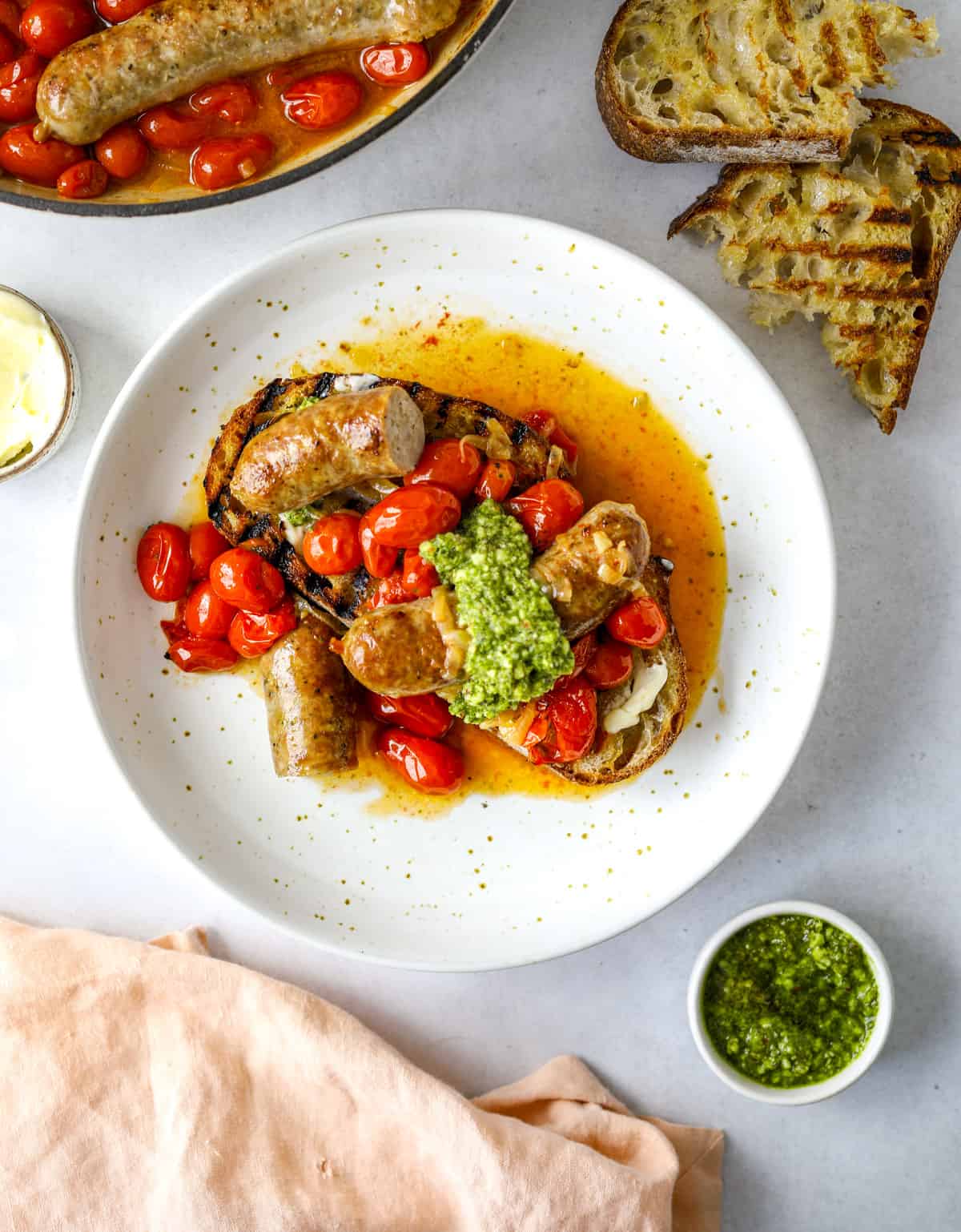 These pork sausages are perfectly baked together with slow-roasted tomatoes, garlic and shallot, all in one pan making it super easy for cleanup and ready in under and hour! Serve Roasted Sausages with Tomatoes and Garlic with crusty bread, good quality butter and a dollop of basil pesto.
---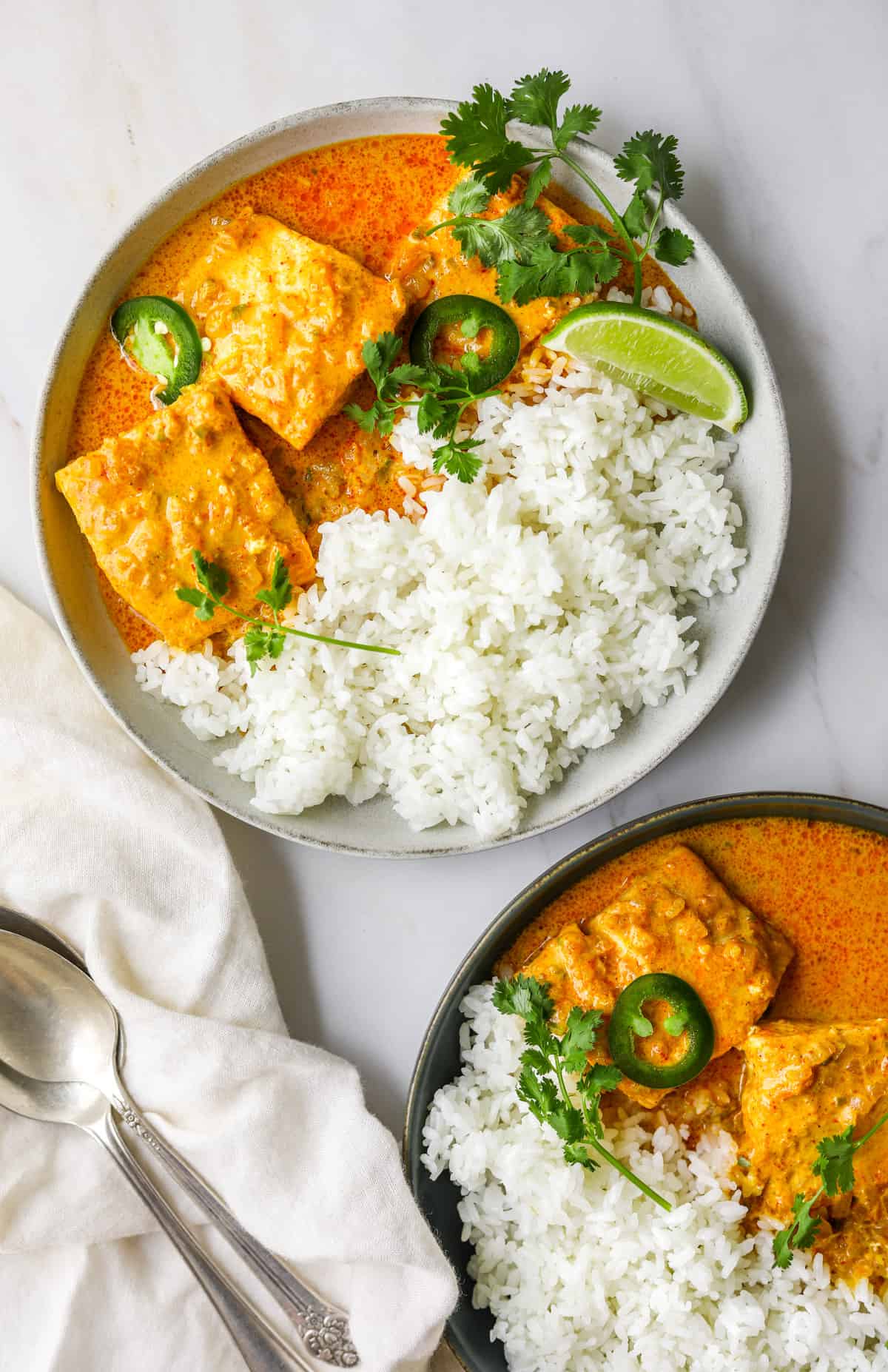 Coconut Curry Braised Salmon is brimming with flavor thanks to Thai curry paste, fresh ginger and garlic. It's rich and creamy and it's amazingly hearty when you finish it off with basmati rice or naan bread.
---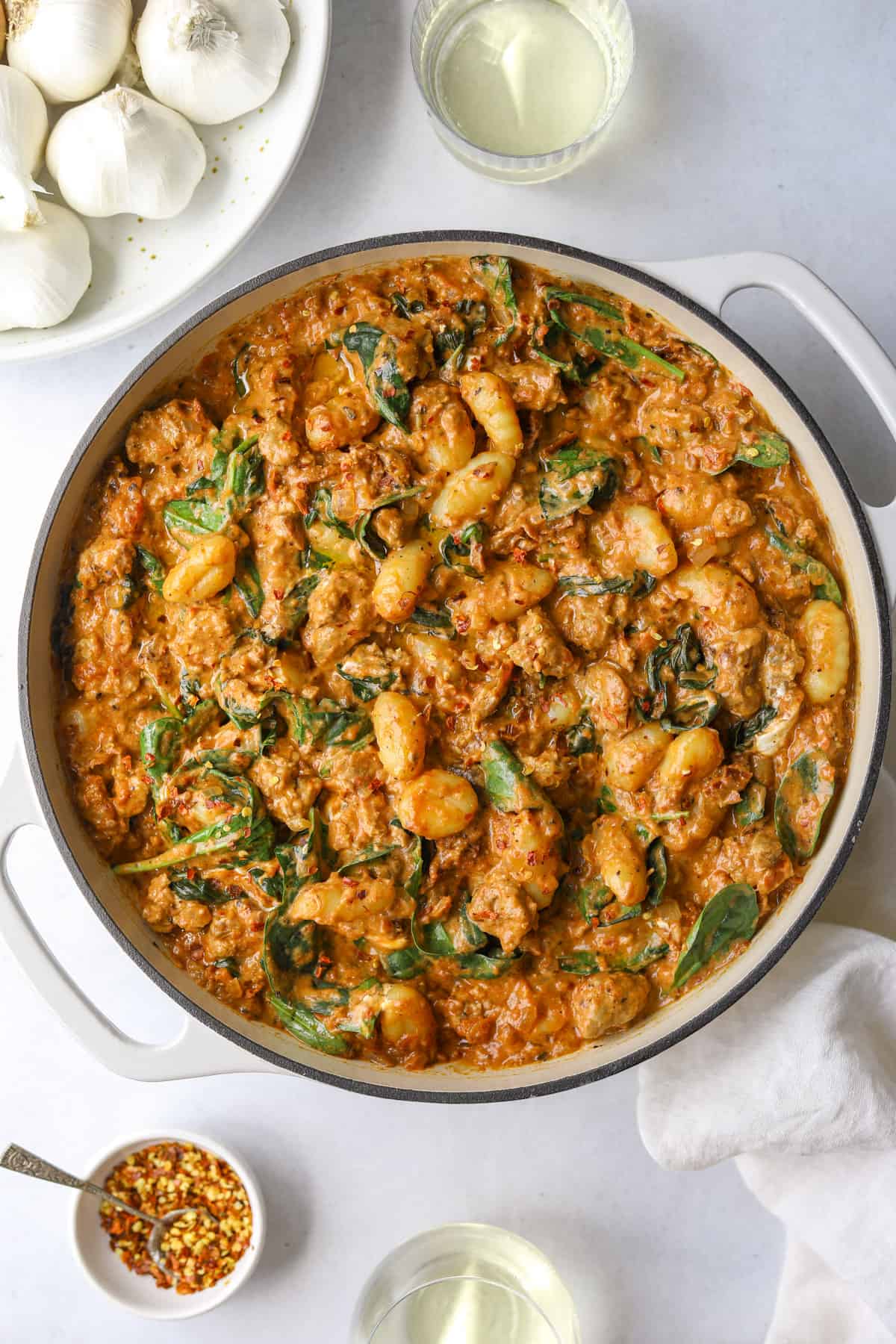 Creamy Sun-Dried Tomato Gnocchi with Sausage, Goat Cheese and Spinach This easy weeknight worthy meal comes together in about 30 minutes with minimal dishes and maximum satisfaction!
---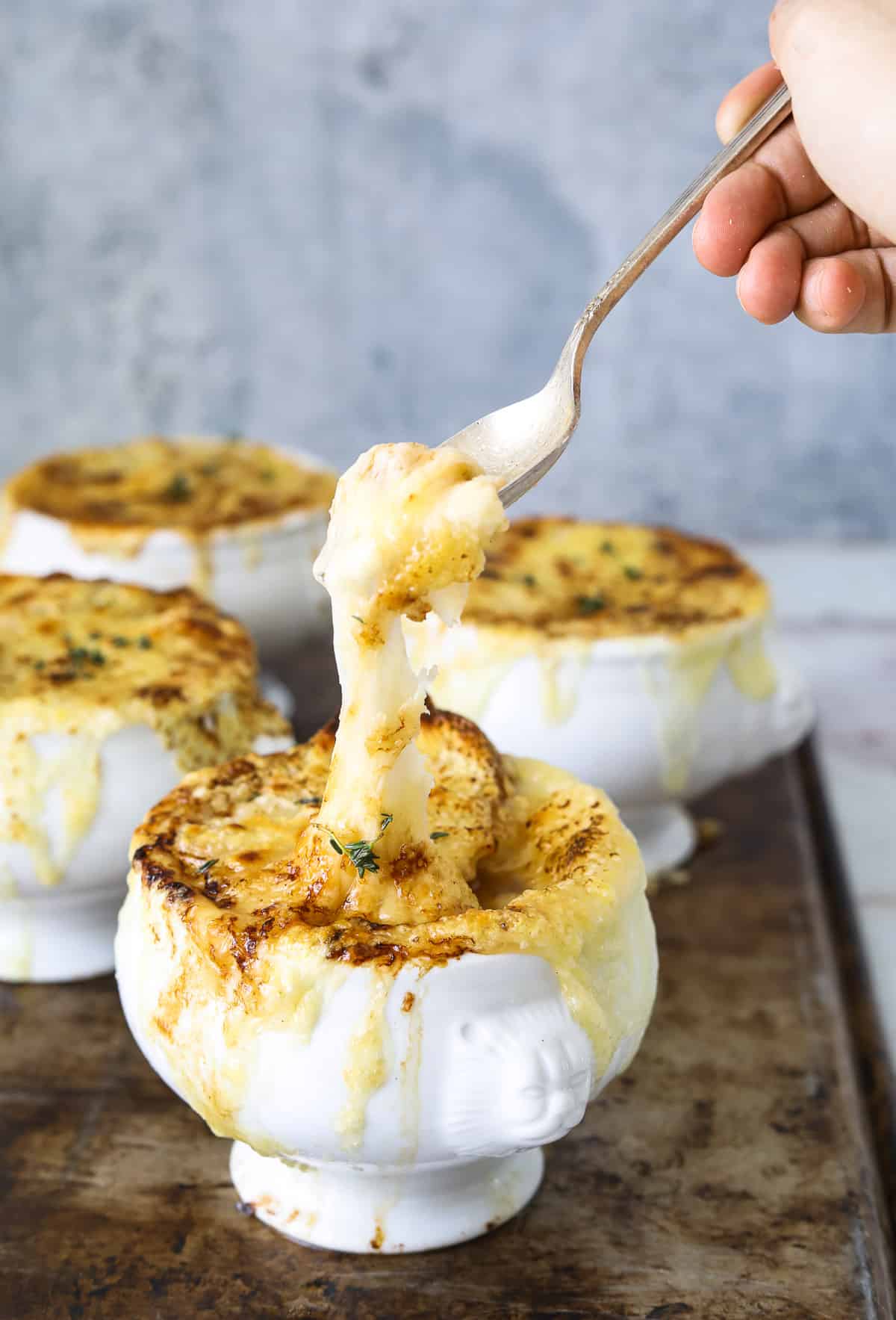 In this recipe for Vegetarian French Onion Soup deep, rich caramelized onions get a little zing from sherry vinegar, which is then topped with bread and gooey cheese—really, what more could we ask for?
---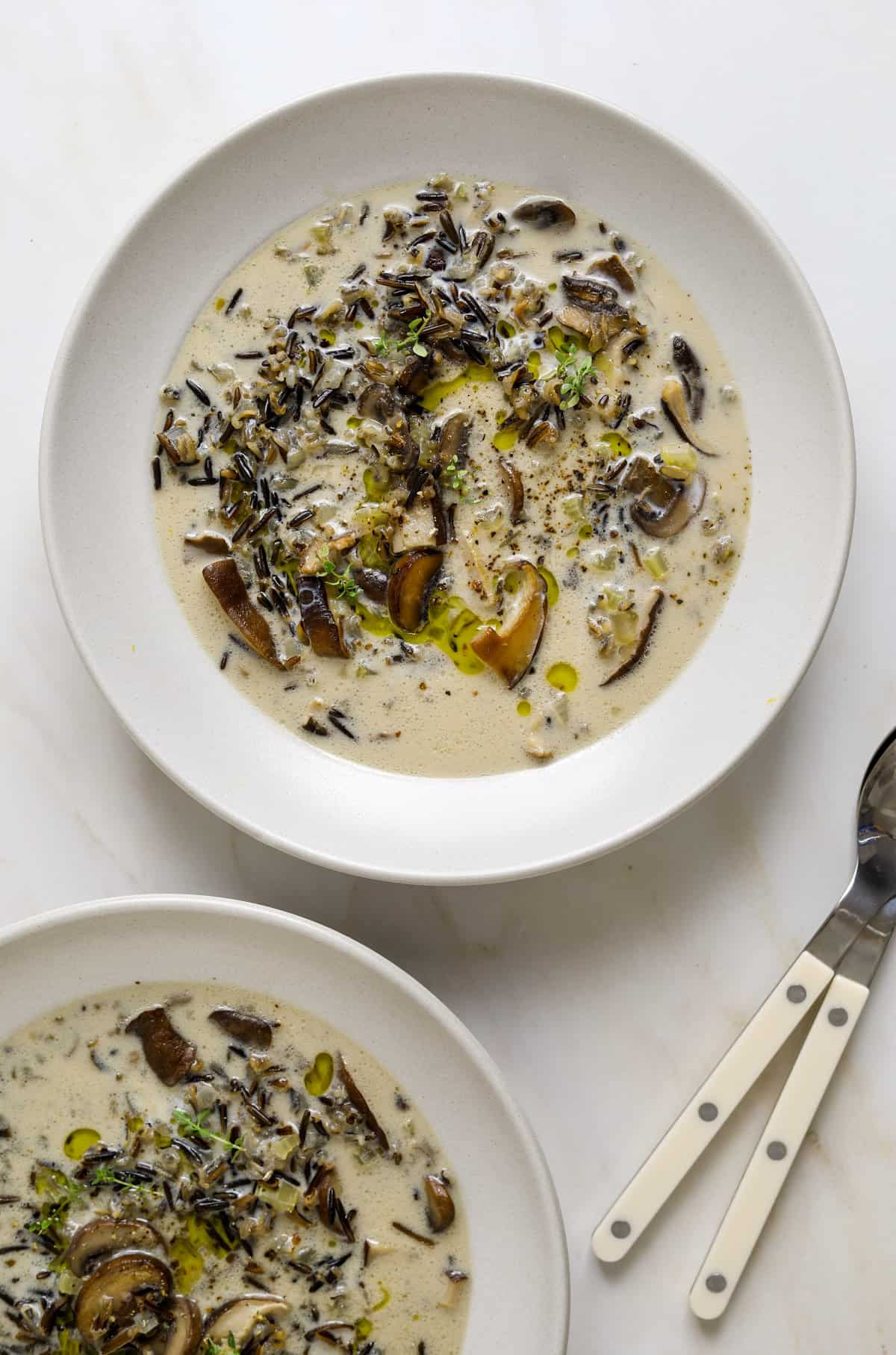 This savory fall soup is filled with hearty mushrooms and nutty wild rice in a creamy coconut milk broth.
---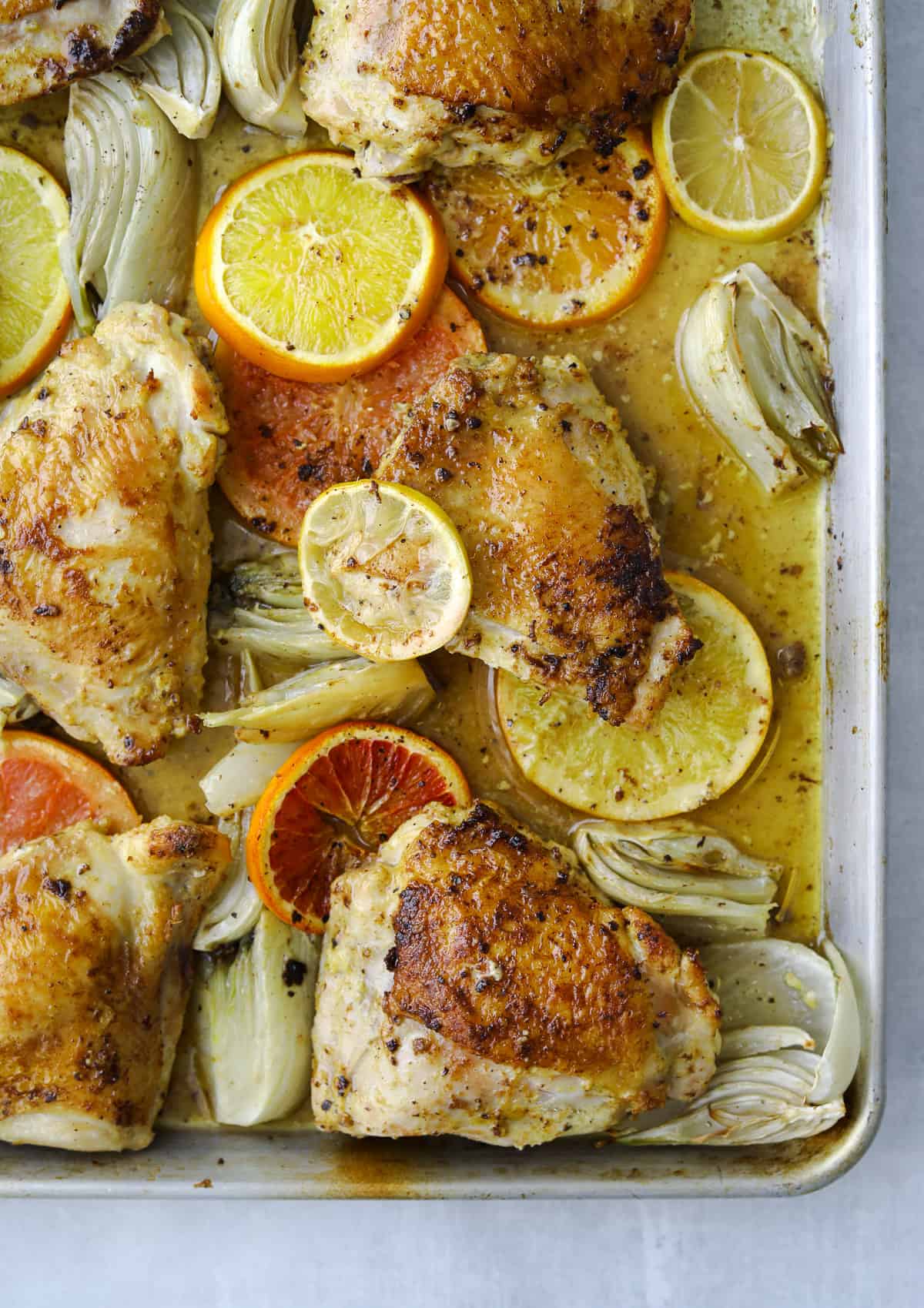 Roasted Chicken Thighs with Citrus and Fennel showcases juicy, flavorful thighs with a lemony sauce that makes itself in the pan. It's the ideal weeknight dinner for busy families, especially when served with simple roasted fingerling potatoes.
---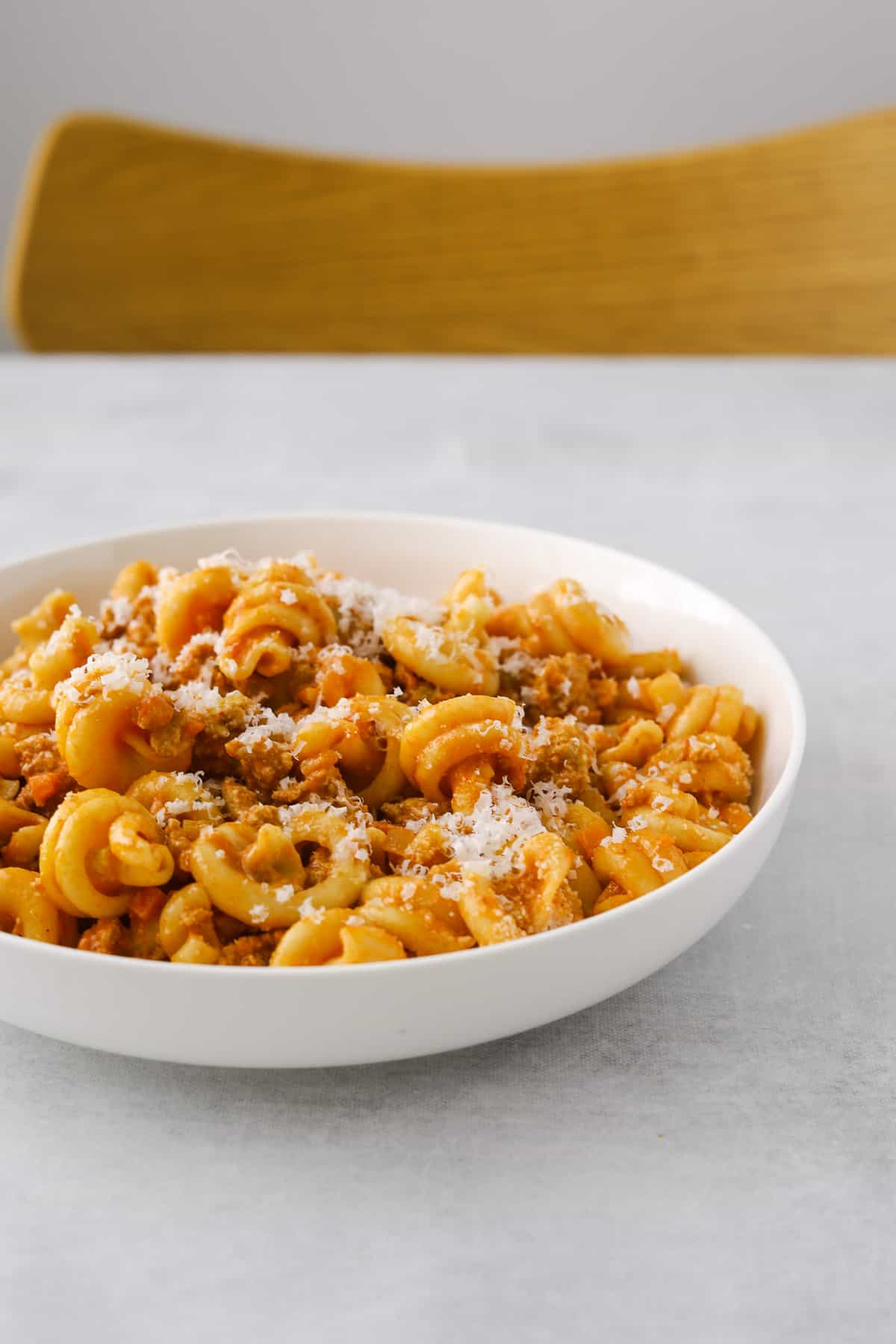 Hearty and comforting, this easy Turkey Bolognese sauce recipe takes less time to make than it does to disappear into hungry tummies.
---
The Perfect Fall Pasta with Delicata Squash, Pancetta and Goat Cheese is a quick pasta supper with warm, mildly smokey flavor from the pancetta, perfect for a cool fall or winter evening. For another savory, Fall squash pasta check out: 'Nduja Pasta with Butternut Squash and Rosemary Fried Walnuts.
Find Even *More* Delicious Fall Recipes Here: